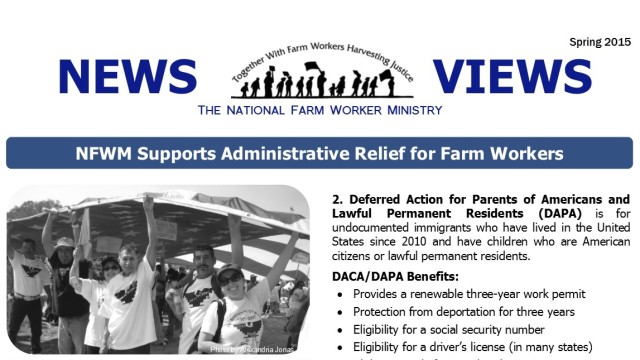 We just mailed out our Spring newsletter that includes recent goings on with NFWM and the farm worker movement. Maybe you're not on the mailing list yet or maybe you'd like some more copies to share with your friends and neighbors; Either way, it's online and can be downloaded for free here!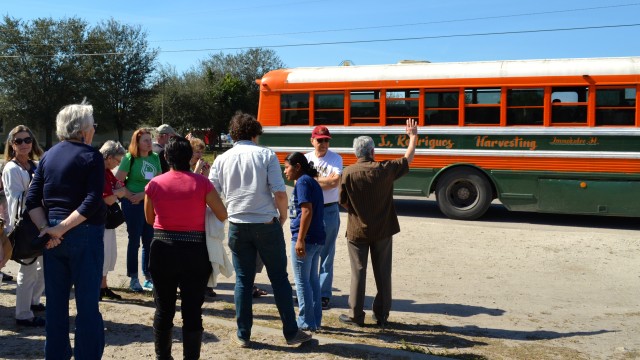 NFWM Staff Nico Gumbs and Board Member Carolyn Jaramillo of the Sisters of Loretto supporting farm worker justice with a smile! The National Farm Worker Ministry board held its winter meeting on January 30 & 31 in Immokalee, Florida. At the meeting, NFWM's board elected a new executive committee including a new board chair, Sylvia […]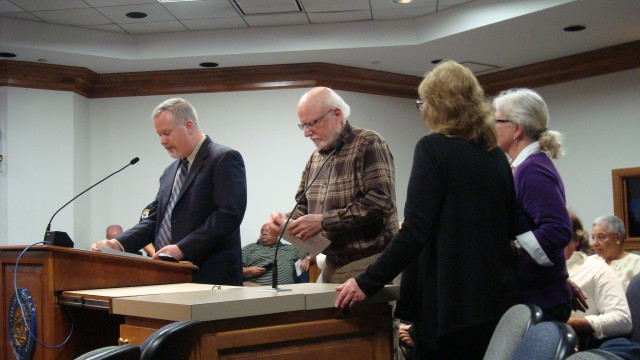 In an effort to bring farm worker issues to the forefront of government officials' minds, National Farm Worker Ministry board member Sam Trickey champions a Proclamation in Gainesville, Florida to officially designate March 24th-31st as Farm Worker Awareness Week.  Trickey partnered with Interfaith Alliance for Worker Justice, which includes Westminster Presbyterian Church and the Rural Women's Health […]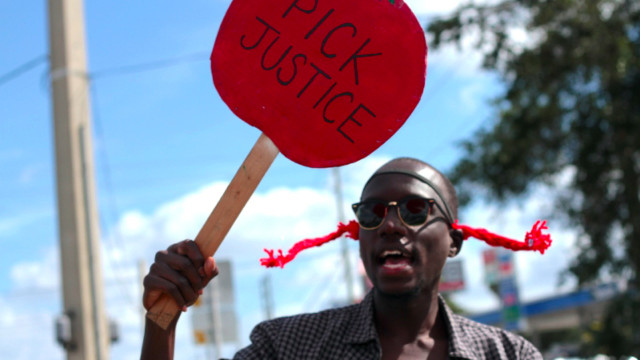 NFWM was one of 75 food justice advocates to sign onto a letter to Wendy's CEO insisting that they join the Coalition of Immokalee Workers' Fair Food Program. The letter urged Wendy's CEO, Emil Brolock, to uphold the values of Wendy's founder Dave Thomas and to ensure that the rights of farm workers will be […]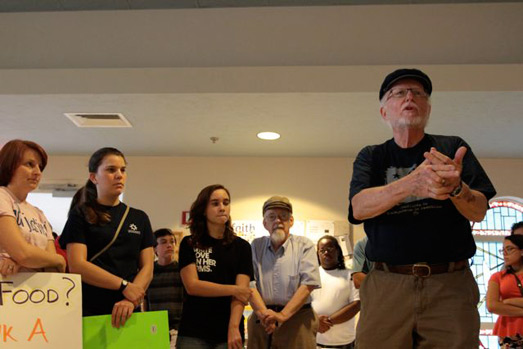 Congratulations to the Coalition of Immokalee Workers for its successful Southeast Publix Truth Tour! NFWM and its Youth and Young Adult Network (YAYA) stand with the CIW in their  quest for justice. The two-week tour started in Gainesville, Florida, where supporters organized a  week-long series of actions in support of farm workers. NFWM Executive Board […]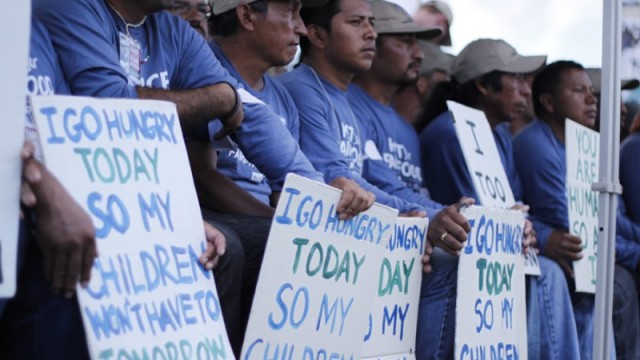 The Coalition of Immokalee Workers (CIW) invites you to join them for their Southeast tour to pressure Publix Supermarkets to join the Fair Food program. What: CIW's Southeast Publix Truth Tour. When and where: September 21 to October 5th, in Florida, North Carolina, Tennessee, Alabama, and Georgia. For the exact schedule click here. Why (from […]
The Pinellas Support Committee invites you to join them at their Annual Sacrificial Soup Supper Saturday, November 17 at 5:30 at Holy Trinity Episcopal Church in Clearwater, FL. Bring new socks and underwear for kids under 12 and warm blankets for folks of all ages to support the Farm Worker Christmas Project and enjoy homemade lentil […]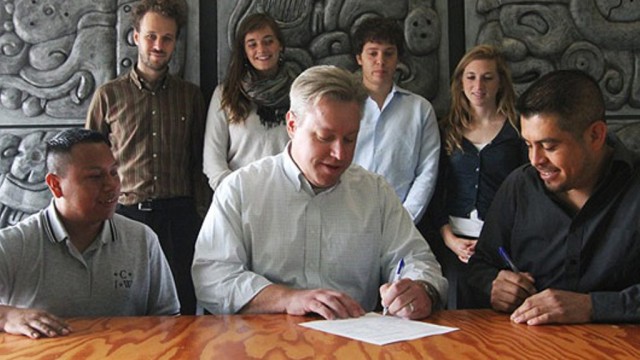 The National Farm Worker Ministry congratulates the Coalition of Immokalee Workers and Chipotle Mexican Grill on the October 4th signing of the Fair Food Agreement!  We thank our many supporters who wrote letters, visited stores, marched with the CIW and worked tirelessly to bring a message of fairness and equality on behalf of tomato farm […]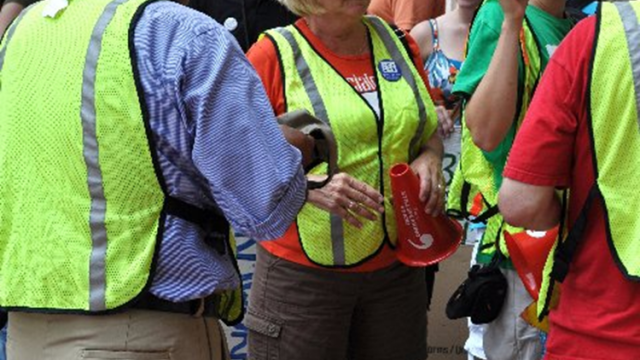 by Bert Perry, NFWM Florida Over a decade ago the Coalition of Immokalee Workers called upon the Florida office of the National Farm Worker Ministry to accompany them to a meeting with the Governor's office in Tallahassee. We have journeyed with the CIW since that time. NFWM was a founder in Religious Leaders Concerned which […]
David Haney is a member of the St Paul Catholic Church since 1995 and a member of the Pinellas Support Committee since 2003. Maria McCourt is a NFWM Board Member and Coordinator of the Pinellas Support Committee in Florida.
A Santa Story by David Haney

Maria and I, with the help of many wonderful supporters, contributors, and volunteers, visited some twenty migrant farm worker camps in Plant City and Dover each year providing these workers with food, clothing and Christmas gifts during the long winter months when they have little work and meager pay checks. This year we provided Christmas gifts to nearly 770 children.
One of the many generous contributors during the past two years has been Country Park Trailer Park, a 55+ community located in Clearwater, Florida. Most of these volunteers live up north but fly south to Clearwater during the winter months (Snow Geese). Many of the Country Park residents collected money and graciously provided Christmas Gifts to about 14 migrant families, living at a migrant camp outside of Plant City. A dozen of these Country Park residents and I drove in a convoy to a pre-designated migrant camp, our vehicles loaded with Christmas gifts, food, clothing items, and lots of Christmas cheer. As we arrived, we all got out of our vehicles and donned our red & white Santa hats. We knocked on the door of each of the six trailers, one by one. These individual "Santa's" provided each family with Christmas gifts for each child, an impressive amount of food, a Christmas card, and some clothing. Then the Country Park volunteers sang "We Wish you a Merry Christmas" and "Feliz Navidad" before heading out to the next trailer, until all six trailers were visited.
While we were visiting each family in our Santa hats, singing Christmas songs, and delivering the bundles of toys, food and clothing, a small boy came running over to our group from across the street with a letter in his hand. No one knew who he was, running over by himself from a distant trailer. He wasn't a resident of the trailer park we were visiting but it was difficult to ignore his enthusiasm. The boy, no older that seven years old, handed one of our volunteers a letter and then quickly disappeared back to his parent's trailer, across the street. The top of the letter had a drawing of Santa Claus, where the little boy colored in Santa's rose colored cheeks and large red hat. Underneath the Santa drawing were lines where the elementary grade teacher obviously instructed her little students to write a letter to Santa, using their best writing skills.
"Dear Santa Claus, How are you…would like 1….2….3. I like to hav a meshen tomes and two cars and I like three backogans", signed Rigoberto.