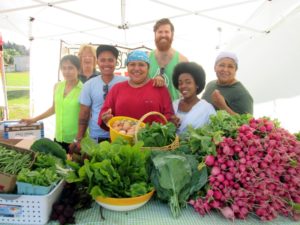 IMMEDIATE Position Announcement (Full-Time)
YAYA Coordinator
Orlando, Florida
This is an exciting opportunity to be a part of the historic farm worker movement and to join a progressive organization of young and old alike committed to self-determination for the people who work our fields and whose labor puts food on our tables every day.
National Farm Worker Ministry is seeking a passionate and experienced person to coordinate our Youth and Young Adult (YAYA) network based out of Orlando, FL. YAYAs organize their communities in support of farm workers, educating people and institutions about the conditions facing farm workers and mobilizing them to support farm worker campaigns for justice. The YAYA Coordinator builds relationships between YAYA members and farm worker groups as well as mentors group leadership.
Applicants need experience organizing in the social justice arena and proven ability to relate to young adults and people of diverse cultures and faiths. Fluency in English and Spanish is highly preferred.
YAYA is a program of the National Farm Worker Ministry (NFWM), a faith-based organization committed to justice for and empowerment of farm workers. Since its organization in 1971, NFWM has supported farm-worker-led efforts to improve wages and working and living both regionally and nationally.
Compensation:
Salary range $32,000-34,000, based on experience. Benefits included.
To Apply:
Send a cover letter, resume and three references, including contact information, to yayaposition@nfwm.org .
For the full Position Description, CLICK HERE.