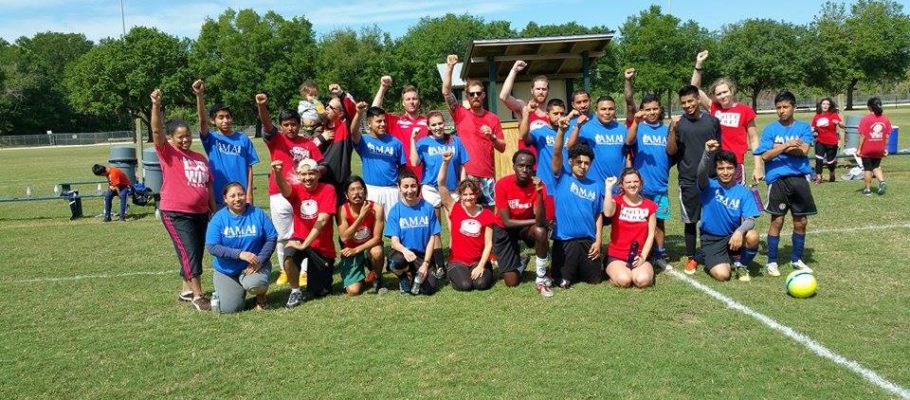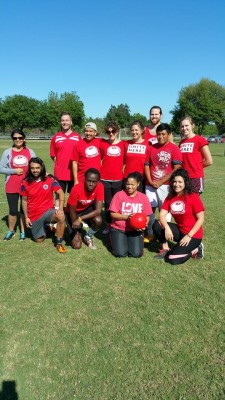 Last Saturday, March 28th, after much anticipation, YAYA and AMA hit the fields for farm worker justice! This was the fourth annual soccer game between AMA (Alianza de Mujeres Activas) and YAYA, where we engage in a little friendly competition and raise money to continue our work in solidarity with farm workers! We traveled to DeLeon Springs, where it was sunny and breezy, and the perfect day for soccer. I was a little nervous because I have never played soccer in my life, and had absolutely no idea what I was doing. Also, I had heard that the AMA team was very good. But I was also excited for the game because I knew that win or lose, it would be fun, and we would strengthen the bond between our organizations.
AMA is an organization of farm worker women who provide much needed healthcare services and support to the farm worker community of Seville, many of whom have no medical insurance. Seville is the fern growing capital of the world, and exposure to pesticides in the ferneries is just one of the daily problems that farm workers there face. YAYA works closely with AMA, as well as other farm worker organizations to support and mobilize in non-farm worker communities and to raise awareness about the farm workers' struggle.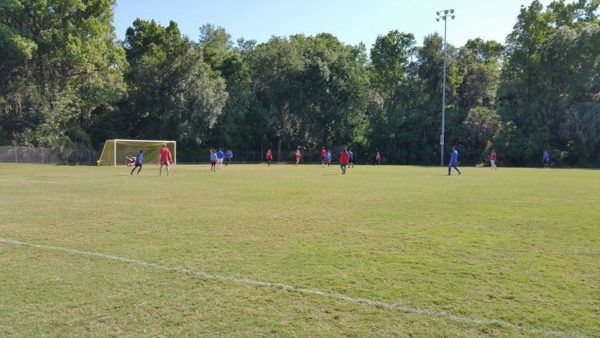 So, AMA beat YAYA 7-2, and even though they killed us, it was a lot of fun. It was also HARD; soccer is no joke with the running around! But I was really proud of every player on our team, I thought that we all did great. There are times where I saw others like myself, who have never played before, kick the ball far away, and thought that they looked like they had been playing their whole lives! I was also very proud of the 2 goals that we did make. Brian and Kevin also both did an awesome job as goalies! After the game we hung out and ate delicious food provided by the wonderful people of AMA!
Each player from both teams fundraised $150 sponsorship and the money raised was split between both organizations. In total we raised $5,200, which I think is awesome! We surpassed our fundraising goal of $4500 and I believe that next year we will raise even more money. The funds raised this year will help AMA expand their health services, which include providing free cholesterol, blood pressure, and glucose screening. The money will also allow them to continue providing workshops on occupational health. It will also provide YAYA with resources to continue our work with the farm worker movement!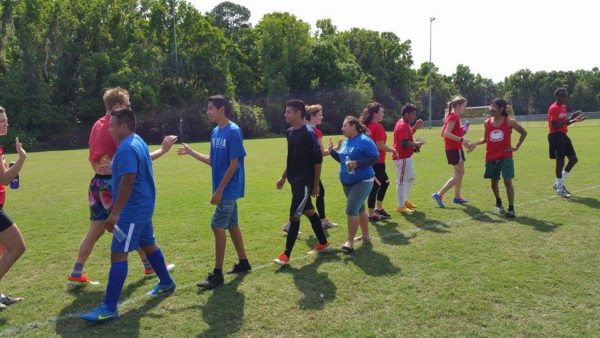 Thank you to all the generous donors who sponsored players for the soccer game, and all the people who continue to support us in working for justice for farm workers and who were a part of making this game happen. Thank you also to Ana Laura and AMA for providing the delicious food after the game. I am so happy I got to be a part of this game, it was a lot of fun and I got to meet many awesome people. See you on the field next year AMA team, and next time we will win!
Jena Ashwill
Orlando YAYA