1920's
In 1920, the Migrant Ministry (which would eventually become the National Farm Worker Ministry) formed in response to a survey that revealed the extreme poverty and needs of migrant farm workers in the southeastern United States. The Migrant Ministry offered direct aid to migrant workers in a variety of forms including food, clothing, day-care for children, health literacy education, sports activities, and acting as a liaison between schools and parents or advocates for acquiring water access for farm worker housing. By 1939, the organization had established workers' rights and worker support programs in 15 states with a significant diversity of specific missions oriented toward local needs.
1960's
When farm workers began organizing themselves and striking in California in the 1960s, the California Migrant Ministry and other branches of the Migrant Ministry across the country became major allies and support networks for the workers. Leaders of the Migrant Ministry in various states decided to form one national ministry that could better mobilize support from faith communities for campaigns such as the UFWA grape boycott which required support on a national scale. In 1971, the Migrant Ministry became the National Farm Worker Ministry and redefined its mission as supporting farm workers as they organize themselves for equality, freedom, and justice.
The National Farm Worker Ministry continues to work throughout the United States to support farm workers' organizing efforts today.
The Youth and Young Adult Network (YAYA)
In the mid-2000s, NFWM decided that it was time to focus on supporting a new generation of farm worker advocates. The Youth and Young Adult Network of the National Farm Worker Ministry (YAYA) was born.
YAYA's first event was a National Summit, held in California in 2006.
Since then, YAYA became an essential component of the work of NFWM by injecting the movement with youthful energy and passion for justice. For 13 years, YAYA members mobilized their communities in support of farm workers, built relationships with the local farm worker groups, advocated for better laws, organized fundraisers, and more. Primarily located in Orlando, FL, the YAYAs disbanded in 2019.
NFWM has not lost its vision for focusing on a new generation of farm worker advocates. Currently we are building capacity and creating relationships that will enhance our ability to host internships, connect with young adults in our member/supporting organizations and expand our support for young adult opportunities.
---
In 2011, in honor of its 40th anniversary as a national organization and 90 years of solidarity with farm workers, NFWM conducted oral history interviews with ten supporters from around the country.
We hope that these interviews will help us look forward to the future of our involvement with the farm worker movement and also inspire others to join us.
---
Learn More about NFWM's History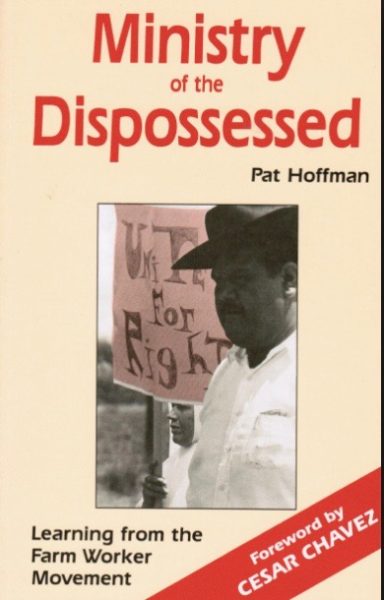 Ministry of the Dispossessed: Learning from the Farm Worker Movement (pdf), Pat Hoffman, Wallace Press, 1987. Learn more about the early days of the NFWM.
"Pat Hoffman has done a remarkable job of telling the story of the Church's involvement with the farm workers' union. Even more importantly, she has demonstrated through the experiences of individuals, how participation in the UFW struggle challenged people's values and priorities, shaped their understanding of social change and led them in directions that truly changed their lives." ~ Cesar Chavez, President, United Farm Workers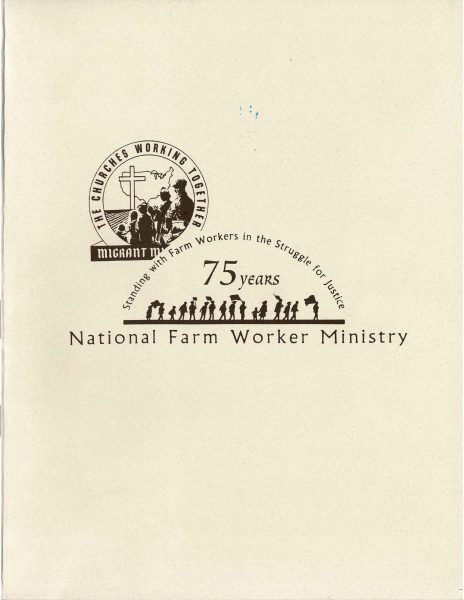 75 Years of NFWM, 1920-1995 (pdf).