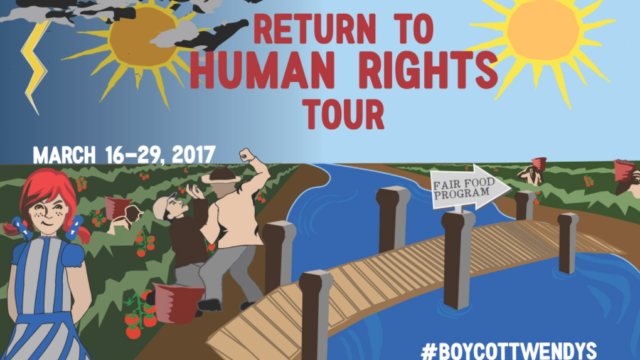 This March, farm workers need your support.  Boycott Wendy's and join the Tour! If do not live anywhere near the Tour… Please download a store manager letter from NFWM's Boycott Wendy's page and take it to a Wendy's – or several Wendy's – in your area. And keep boycotting Wendy's!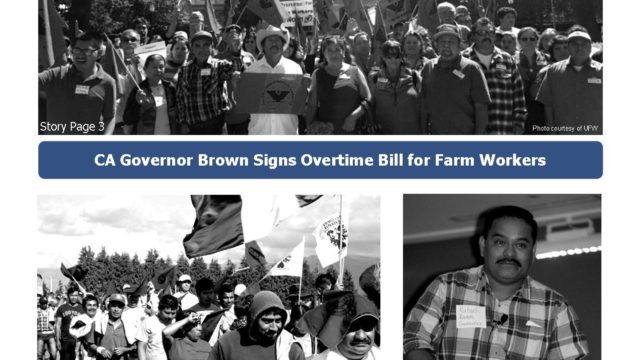 Our Fall Newsletter is out – telling the stories of some of our efforts and those of our partners to fight for justice in the fields.  We are proud of our part in the gains won and the actions taken to move farm worker campaigns forward. Click here for the full newsletter and read about: […]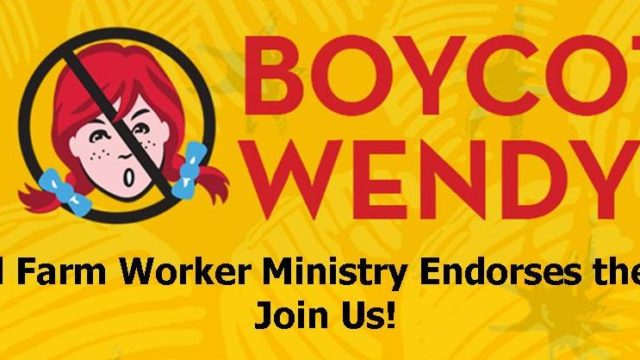 Support the Coalition of Immokalee Workers Honor the Boycott of WENDY'S fast food chain until they sign on to CIW's Fair Food Program. NFWM announces their endorsement of the boycott Wendy's because of Wendy's refusal to join the Fair Food Program of the Coalition of Immokalee Workers (CIW).  Because the National Farm Worker Ministry is a faith-based […]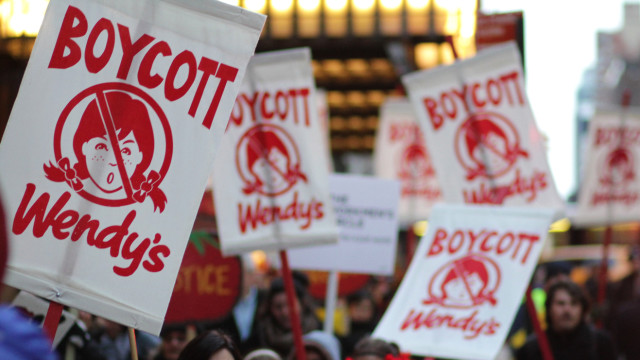 The warm sun was bright and a cool breeze in the air made for perfect walking weather. Julie Taylor (NFWM's Executive Director) put the mile march and public action ahead of us into context," "Hear the plight of your people in the fields O Great Sower of seeds, Pruner of vines, Harvester of justice. Listen […]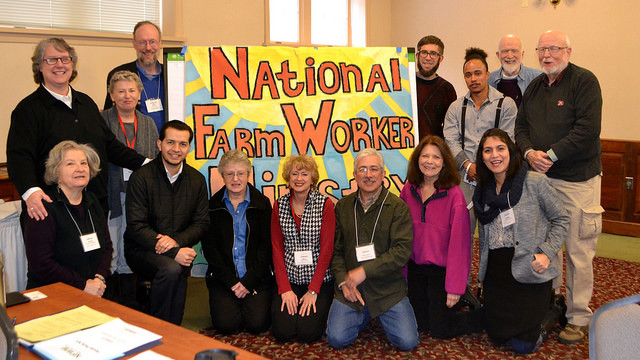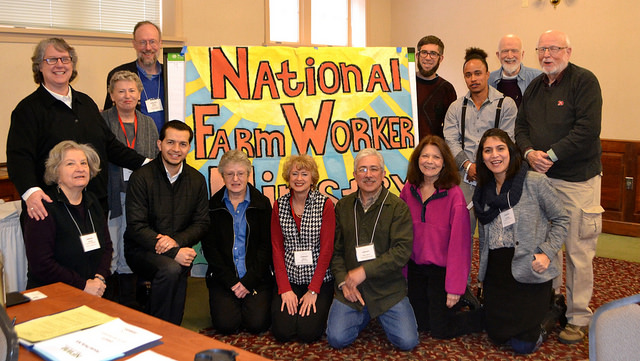 The NFWM Board encountered a bump in the road – or rather a very big snow pile – on the way to holding our bi-annual winter meeting scheduled for January 21-23, 2016 in Chevy Chase MD. Winter Storm Jonas (not related to our staff person Alexandria Jonas) barreled in and about half of the expected […]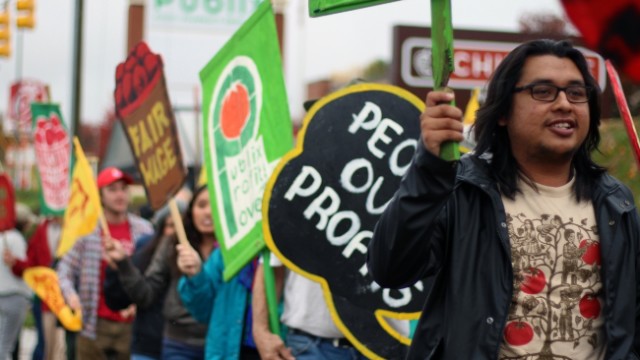 The Coalition of Immokalee Workers traveled to North Carolina last week as part of their Publix Truth Tour. They held pickets at Publix stores in Asheville and Cary. North Carolinians came together with farmworkers to send a unified message to Publix, "If you want to expand into our community, you must expand your commitment to […]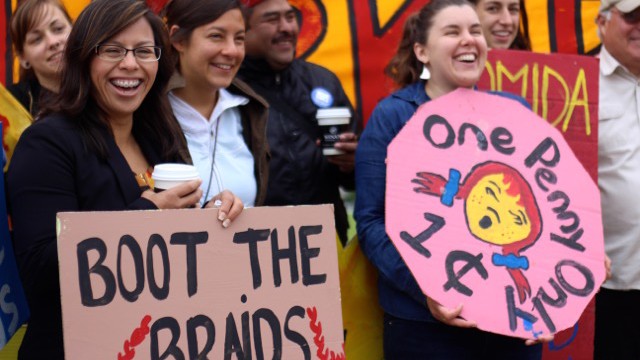 Keep the Heat on Wendy's Wendy's still refuses to sign onto the Coalition of Immokalee Workers' Fair Food Agreement in which Wendy's growers would agree to give farm workers a wage increase through paying an additional penny per pound and to adhere to a human-rights-based Code of Conduct to be implemented on the farms that grow […]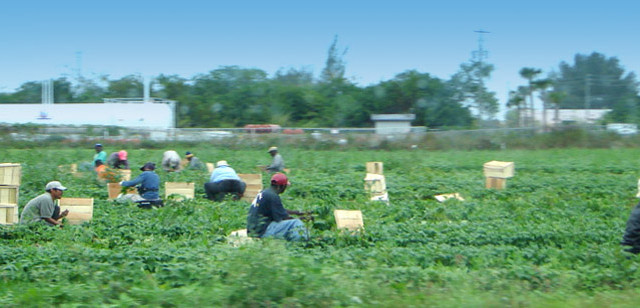 Thank you to Carson Putnam, NFWM's Duke Divinity School Ministerial Intern, for providing the following reflection. In my time so far with the NFWM I have learned a lot about the plight of farm workers in this country. A lot of the information that I have learned about farm workers has come through reading and […]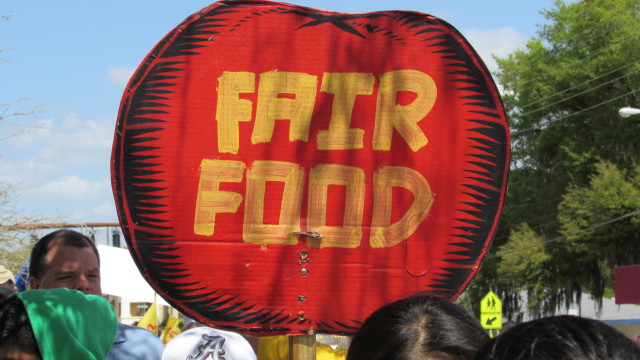 Sign the Petition! The Coalition of Immokalee Workers is urging supporters to sign a message for Wendy's CEO Emil Brolick calling on Wendy's to join their Fair Food Program, agree to pay a penny more for every pound of tomatoes picked, and commit to a zero-tolerance policy for sexual harassment, child labor, and […]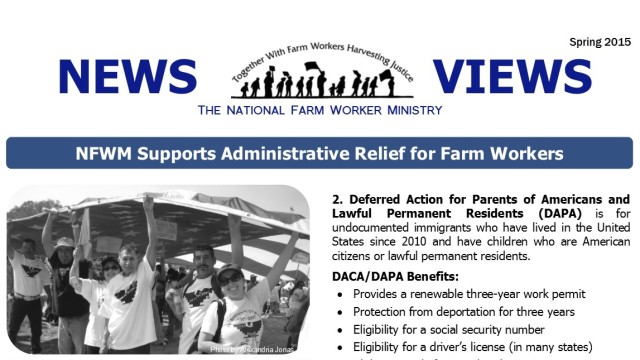 We just mailed out our Spring newsletter that includes recent goings on with NFWM and the farm worker movement. Maybe you're not on the mailing list yet or maybe you'd like some more copies to share with your friends and neighbors; Either way, it's online and can be downloaded for free here!