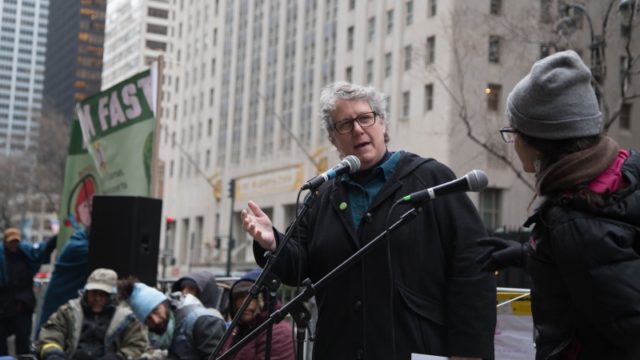 The Power of Commitment Reflections on CIW's Freedom Fast 2018 By NFWM Executive Director Julie Taylor A year ago, I joined the Coalition of Immokalee Workers in Dublin, OH for their protest in front of the Wendy's headquarters.  Students from Ohio State University had been fasting that week trying to get their administration to withdraw […]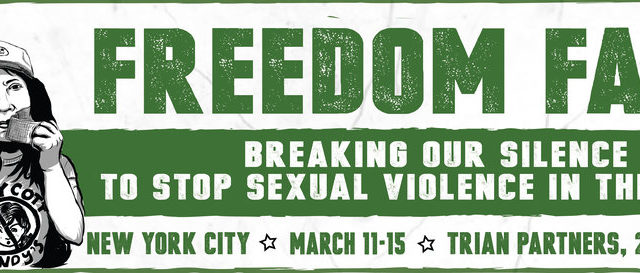 At the January 2018 meeting, the NFWM board adopted a statement of support for the Coalition of Immokalee Workers' (CIW) Harvest without Violence. This was requested by CIW in support of their Fair Food Program and it's provision to eliminate violence and harassment. NFWM will be supporting CIW's efforts to eliminate violence against women and their […]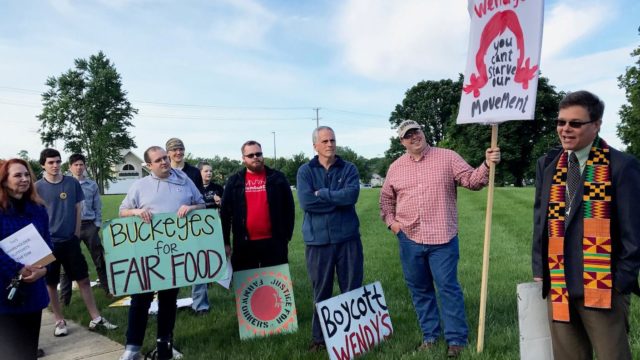 WENDY'S SHAREHOLDER UPDATE:  WENDY'S HEARD THE VOICE OF FARM WORKERS AND FAITH PARTNERS LOUD AND CLEAR AT THEIR RECENT SHAREHOLDER'S MEETING! On May 23rd, 27 shareholders/proxies were credentialed to attend Wendy's annual shareholder meeting in Dublin, OH.  Just one day before, NFWM declared a Day of Prayer and Action to invite supporters to offer prayers […]
Here is NFWM's Spring Newsletter.  Enjoy! Share!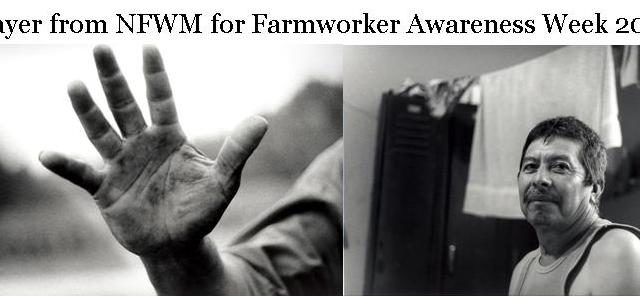 FARMWORKER AWARENESS WEEK is March 27-31! This is a time of the year when we invite you to honor the legacy of Cesar Chavez and the farm worker movement for justice and help raise awareness about the importance of farm workers and their labor to all of our lives every day. During Farmworker Awareness week […]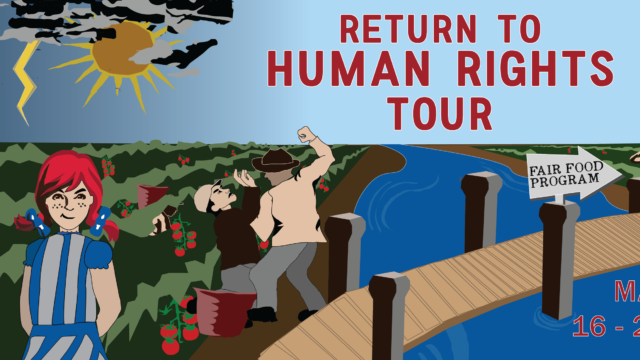 JOIN NFWM and farm worker allies around the country for the Return to Human Rights Tour. It is past time for Wendy's to do the right thing! NFWM Executive Director Julie Taylor will speak at the Vigil for Human Rights outside of Wendy's headquarters in Dublin, OH on March 24th.  Join Julie and NFWM on […]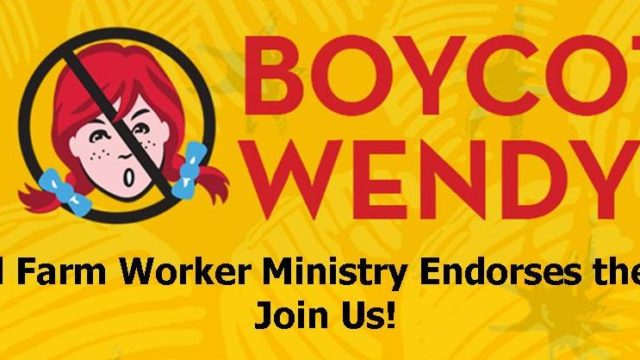 National Farm Worker Ministry has sent a letter to Wendy's President and CEO Todd Penegor, asking him to meet with the Coalition of Immokalee Workers and urging Wendy's to sign on to Fair Food Program. In the letter, NFWM Executive Director Julie Taylor tells Mr. Penegor,  "This past June, NFWM endorsed CIW's boycott of Wendy's. […]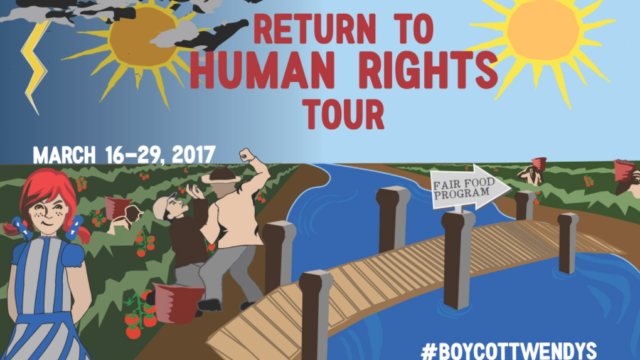 This March, farm workers need your support.  Boycott Wendy's and join the Tour! If do not live anywhere near the Tour… Please download a store manager letter from NFWM's Boycott Wendy's page and take it to a Wendy's – or several Wendy's – in your area. And keep boycotting Wendy's!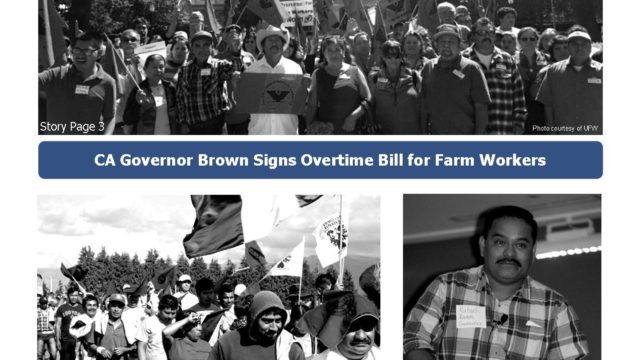 Our Fall Newsletter is out – telling the stories of some of our efforts and those of our partners to fight for justice in the fields.  We are proud of our part in the gains won and the actions taken to move farm worker campaigns forward. Click here for the full newsletter and read about: […]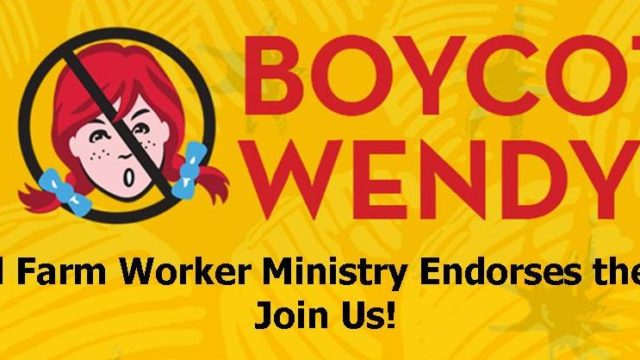 Support the Coalition of Immokalee Workers Honor the Boycott of WENDY'S fast food chain until they sign on to CIW's Fair Food Program. NFWM announces their endorsement of the boycott Wendy's because of Wendy's refusal to join the Fair Food Program of the Coalition of Immokalee Workers (CIW).  Because the National Farm Worker Ministry is a faith-based […]