Read about all the exciting news that National Farm Worker Ministry has been doing through our newsletters.  No permission is needed to reproduce NFWM materials, but please cite NFWM as the source.
---
2017
NFWM Board Meets in Toledo, OH during FLOC Convention
Farm Workers Vote to Boycott Reynolds VUSE E-Cigarette
Young Activists Participate in NFWM's Board Meeting
CIW's Harvest without Violence Exhibit on the move! & Congrats to Greg Asbed.
Welcome John Caleb Wise
Heroines of the Farm Worker Movement
Take Action: Protect Farm Worker Rights & National Clergy Fast
NFWM Statement on Executive Actions on Immigrants
NFWM Board meets in Fresno & has an action with Garawan Workers
Join CIW's Human Rights Tour in March 2017
Familias Unidas por la Justicia named one of ILRF's Human Rights Defenders
New FLOC Contract for 10,000 Farm Workers in Southeast
Farm Workers at Jackson Farming Get Court Settlement
Welcome Dominique Aulisio YAYA Coordinator
---
2016
CA Governor Brown Signs Overtime Bill for Farm Workers
Familias Unidas por la Justicia Wins Union Election
Stories from the Fields: Pablo Hernandez Avila, FLOC Member
NFWM's 45th Anniversary Dinner — a Big Success!
Sam Trickey Sues Wendy's
Big Thanks to Nico Gumbs
Welcome to Drew Eastes, Duke Divinity Intern
 NFWM Meets with Sakuma & Driscoll's: WHO REALLY HAS THE LAST WORD?
January Board Meeting Collides with Historic Winter Storm
NFWM news from Ciw's Workers Voices Tour
Party with a Purpose: Host a House Party for NFWM
YAYAs in Action
…and more!
---
2015
NFWM Celebrates 50th Anniversary of the Grape Strike with UFW
Meet NFWM's newest farm worker partner: Familias Unidas por la Justicia
YOU DO NOT STAND ALONE! A message to FLOC Members from NFWM
CIW Keeping the Heat on Wendy's
YAYAs in Action: Supporting FLOC in NC, CIW's Encuentro, & Chili Cookoff
Farm Worker Ministry Northwest Attends UFW's Darigold Rally
Supporting Org. Spotlight: Gainesville Interfaith Alliance for Immigrant Justice (IAIJ)
---
NFWM Supports Administrative Relief for Farm Workers
Spotlight on NFWM Staff
YAYAs in Action (Holiday posadas, Valentines Day Action & More)
OCIC Celebrates 50 Years
NFWM Board visits CIW in Florida
NFWM Search Committee Looking for Executive Director Candidates
Día de los Muertos (Day of the Dead) Reflection by Taylor Pfaff
---
2014
FLOC "Respect, Recognition, Raise" Campaign to Sign-up 5000 Farm Workers in NC
Now is the Time for Comprehensive Immigration Reform – It is Way Past Time!
Workers Continue Fight for Rights with Gerawan
Patriarchy and Publix: Why We Need the Fair Food Program
NFWM Making Farm Workers Visible to People of Faith around the Country
You are invited to our FIRST benefit dinner in North Carolina!
---
2013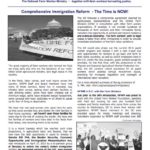 Comprehensive Immigration Reform – The Time is NOW!
House Bill H.R. 1773: A Disaster for Farm Workers & US Policy
CIW – March for Right, Respect, and Fair Food to Publix … and on to Wendy's
Farmworker Association of Florida's General Assembly & 30th Anniversary
Thank You Bert Perry
Honor Virginia Nesmith's lifetime of Standing in the Gap with farm workers
---
2012
---
2011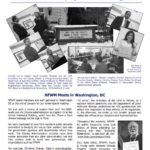 NFWM Meets in Washington, DC
In Memory of Three "Farm Worker" Women
Three Fat Bankers for Farm Workers
CIW's "Do the Right Thing"
NFWM Celebrates 40 years as a National Organization
An Office for Farm Worker Women
---
2010
---
2009
---
2008
---
2007