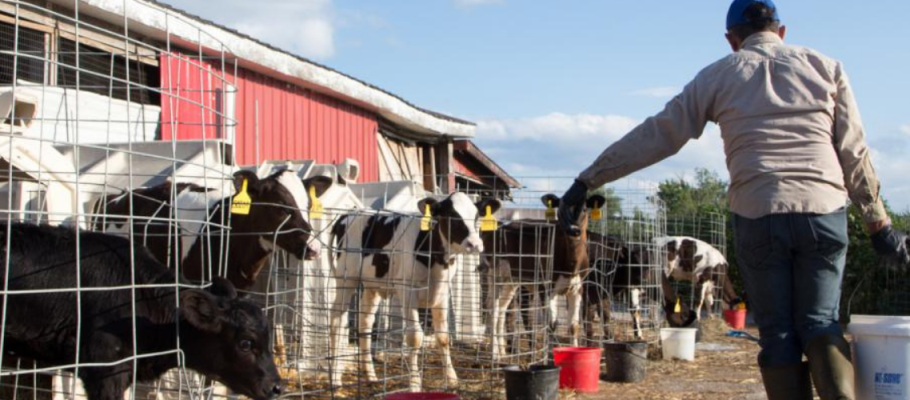 The National Farm Worker Ministry sent its second letter to Hannaford Supermarkets to request they join the Milk with Dignity Program. The first letter was sent in November 2020, and we have received no response. Hannaford Foods needs to join the Milk with Dignity Program of Migrant Justice, a worker-driven socially responsible food certification program patterned after the Coalition of Immokalee Workers' Fair Food Program.
2023 Letter to Hannaford Foods
2020 Letter to Hannaford Foods
Currently, Migrant Justice is about halfway through their Truth Tour to raise awareness and build momentum to urge Hannaford to sign on to the Milk with Dignity Program. Read more about the tour and, if you are in the northeast, connect with some of their remaining stops that you can find listed here. Plus, explore the recent report about Hannaford's Speak Up line as compared to the Milk with Dignity monitoring that Migrant Justice does.
Migrant Justice has also shared a way that individuals can support Milk With Dignity on social media regardless of where they live. Check the Hannaford Facebook page (@Hannaford) and open up the comment section in a recent post to write in your own comment about Milk with Dignity.
You can write messages like:

Hannaford: Respond to Farm Workers, Join #MilkWithDignity!
Hannaford: It's time to join #MilkWithDignity!
Hannaford: No more charity, we want #MilkWithDignity!

You'll see comments with photos from farmworkers calling for Milk with Dignity and beautiful messages of solidarity from supporters urging Hannaford to join the program.
This is a really quick action that you can easily do multiple times or even every day!