Here is NFWM's Spring Newsletter.  Enjoy! Share!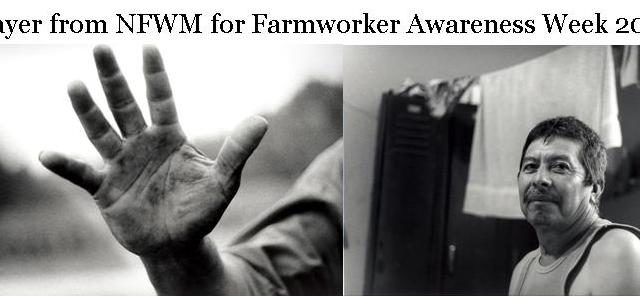 FARMWORKER AWARENESS WEEK is March 27-31! This is a time of the year when we invite you to honor the legacy of Cesar Chavez and the farm worker movement for justice and help raise awareness about the importance of farm workers and their labor to all of our lives every day. During Farmworker Awareness week […]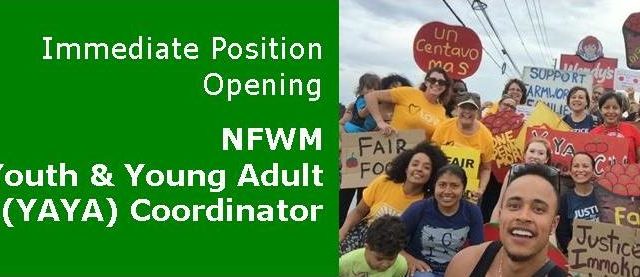 IMMEDIATE Position Announcement  (Full-Time) YAYA Coordinator Orlando, Florida This is an exciting opportunity to be a part of the historic farm worker movement and to join a progressive organization of young and old alike committed to self-determination for the people who work our fields and whose labor puts food on our tables every day. National […]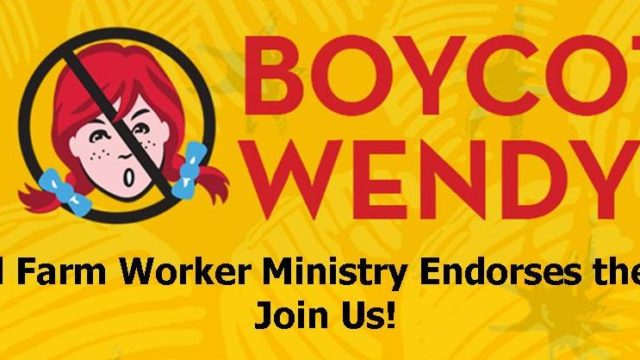 Support the Coalition of Immokalee Workers Honor the Boycott of WENDY'S fast food chain until they sign on to CIW's Fair Food Program. NFWM announces their endorsement of the boycott Wendy's because of Wendy's refusal to join the Fair Food Program of the Coalition of Immokalee Workers (CIW).  Because the National Farm Worker Ministry is a faith-based […]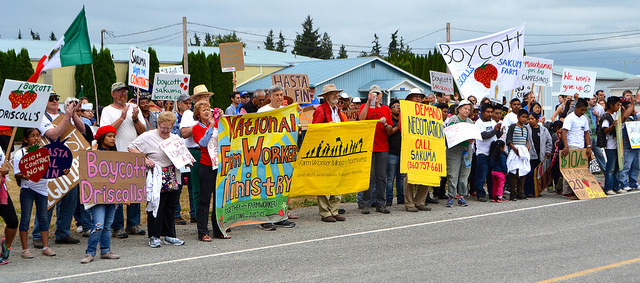 The Board of Directors of the National Farm Worker Ministry held their summer meeting at Western Washington University in Bellingham Washington July 10-11th. Bellingham was chosen so that the board and staff could learn first-hand from the farm workers of Familias Unidas por la Justicia (FUJ) about their labor dispute with Sakuma Bros Farm in […]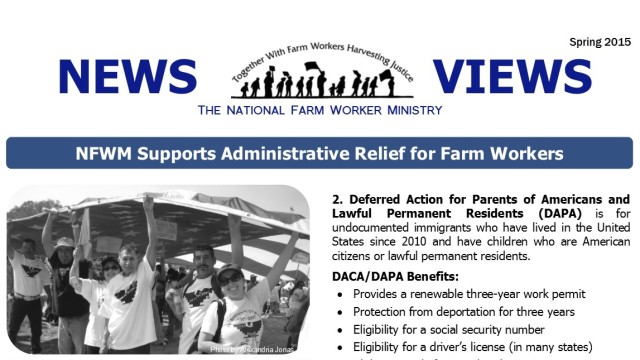 We just mailed out our Spring newsletter that includes recent goings on with NFWM and the farm worker movement. Maybe you're not on the mailing list yet or maybe you'd like some more copies to share with your friends and neighbors; Either way, it's online and can be downloaded for free here!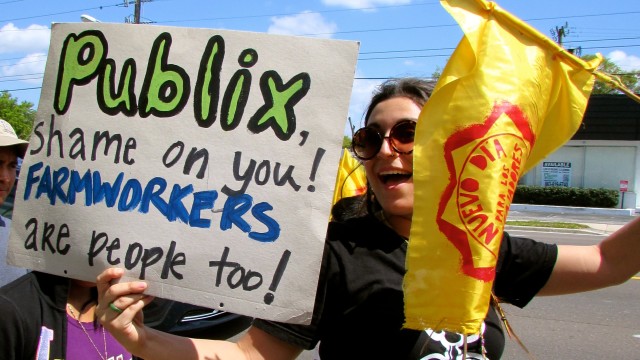 On Saturday, March 21st, the Coalition of Immokalee Workers will host a Parade and Concert for Fair Food in St. Petersburg, Florida. Through Grammy-winning artists like Ozomatli  and La Santa Cecilia, CIW & supporters will use the power of music to call for Publix and Wendy's to recognize their responsibility to the people who harvest their produce. Both […]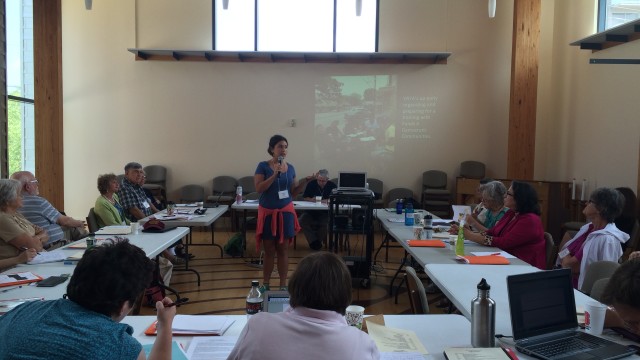 The weekend of August 15-16, 2014, National Farm Worker Ministry staff, board members and guests gathered at Pullen Memorial Baptist Church in Raleigh, North Carolina for the 2014 Summer Board Meeting. On Friday morning, board members held a short service of blessing for the new national office now located at 112 Cox Avenue in Raleigh.  Following the […]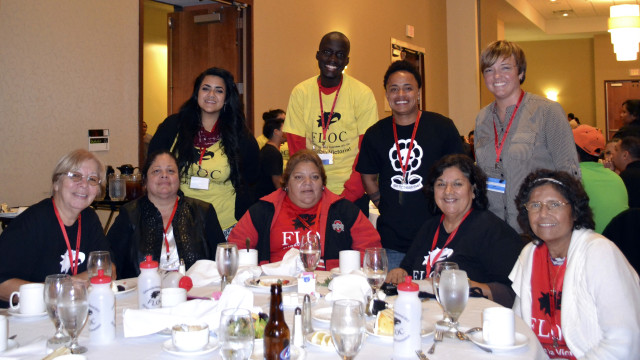 In recent years, the leadership of National Farm Worker Ministry (NFWM) saw fit to respond to the need of many 40+ year old nonprofit ministries in the U.S. and begin thinking about the future of the movement.  How would we transmit our rich history to the next generation?  Valuable time and energy was soon put into […]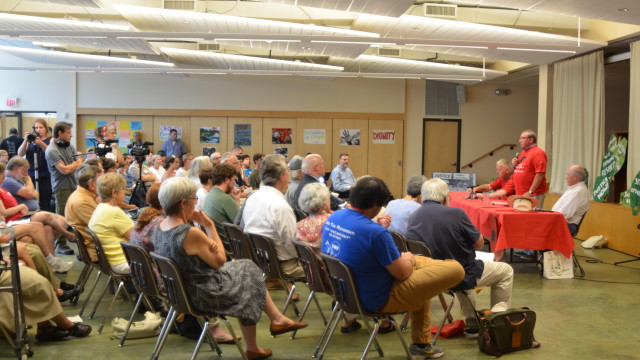 On July 26th Members of British Parliament Ian Lavery and James Sheridan participated in a fact-finding delegation to North Carolina tobacco fields to examine human rights conditions for farm workers.  The delegation of statesmen visited farms in the supply chain of various manufacturers – with particular attention to the supply chains of Reynolds and British […]