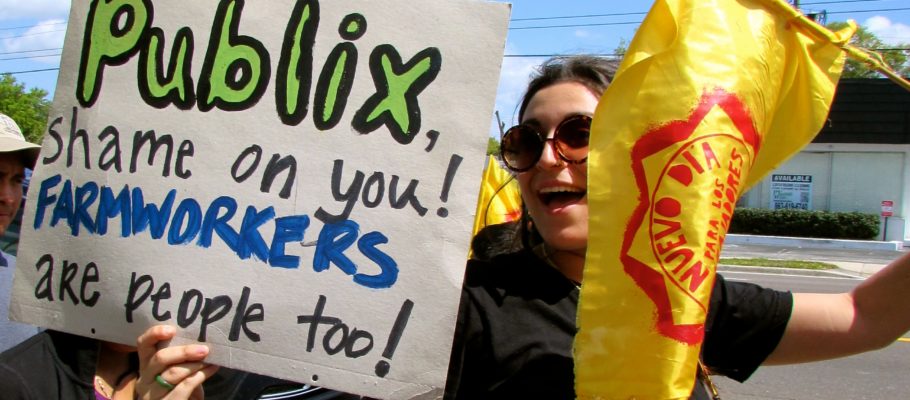 On Saturday, March 21st, the Coalition of Immokalee Workers will host a Parade and Concert for Fair Food in St. Petersburg, Florida. Through Grammy-winning artists like Ozomatli and La Santa Cecilia, CIW & supporters will use the power of music to call for Publix and Wendy's to recognize their responsibility to the people who harvest their produce. Both Publix, Florida's Hometown grocer, and Wendy's have stubbornly refused to do their part to help improve the lives of farm workers who pick their tomatoes.
After a 3-mile parade through St. Petersburg, the concert will be at Vinoy Park, home to the annual Blues Festival. In the weeks leading up to the event, visiting artists and farm worker members will collaboratively create large-scale murals and other artwork that will frame the day's events.
NFWM Youth & Young Adult Network will be organizing groups to attend. For details, go to YAYA's website or facebook page. To learn more about the event including the schedule, route and lodging or learn more about the Campaign for Fair Food.
Come out and march & dance for justice for and with farm workers!