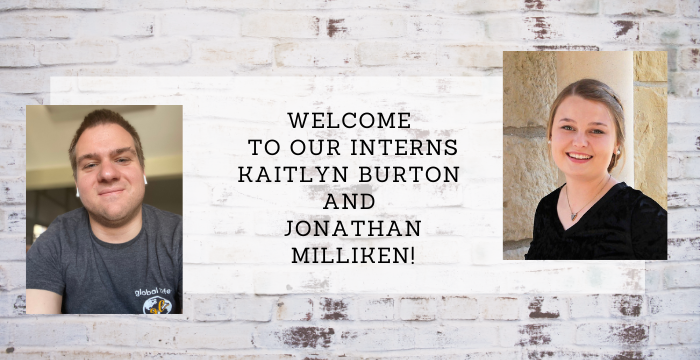 Welcome, Kaitlyn Burton and welcome back Jonathan Milliken! We are proud to welcome Kaitlyn Burton and Jonathan Milliken as the Duke Divinity School Interns for 2020! Kaitlyn is new to NFWM and Jonathan served as the DDS Intern in Summer 2020.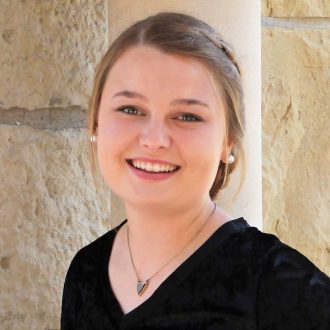 From Kaitlyn: My name is Kaitlyn Burton, and I am a second year M.Div student at Duke Divinity School. I was born and raised in Brownwood, Texas. I attended college in my hometown at Howard Payne University, where I got a degree in Practical Theology and two minors in Music and Biblical Languages. I met my husband, Marshal, at a Bible study I started participating in just before I began college. We got married last summer and moved to Durham, so that I could start my studies at Duke. While I am in divinity school, I hope to make time to explore my different interests and passions. Since my last year of college, I have reflected on creation care and what it means to be good stewards of the earth and loving neighbors. I am very excited for this opportunity to experience what working for a non-profit is like. I cannot wait to continue growing, learning, and reflecting theologically during my internship with NFWM.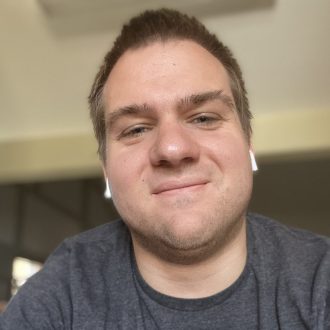 From Jonathan: My name is Jonathan Milliken and I am a second-year Master of Divinity student at Duke Divinity School. I am passionate about scripture, particularly the Old Testament. I am also passionate about justice for marginalized peoples and I think that much of the Old Testament shows us the importance of this. As a job, I hope to either study and teach the Old Testament or to work in the field of social work (though this depends on my application and potential acceptance to the UNC School of Social Work this winter). My heart will continue to be for marginalized communities, however. So, even if I don't work where I am directly fighting for the rights of those marginalized, my work in the Old Testament, as well as non-vocational work, will hopefully center around this! Outside of my vocational/educational interests, I also love dogs and hope to soon have one of my own (as opposed to having to go see my family in Montana to get a dog fix). I am thrilled to be back as a part of the National Farm Worker Ministry this year and look forward to all the work I will be able to continue and things I will be able to learn!