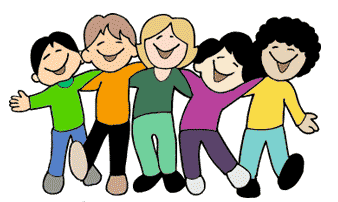 On the weekend of December 5th, 2008, a group of young people, from the UCC Chapel on the Hills in Seminole, Florida, and from the UCC Church by the Sea in Miami, Florida, traveled to Central Florida for a farm worker immersion trip. The group had been preparing, fundraising and collecting donations for a Christmas youth event in Pierson, Florida. The idea was that the group would learn about farm worker issues and that they would coordinate a youth-for-youth event in this farm worker community. This inspiring group of young people was able to collect 45 gift cards, toiletries, food, clothes, etc while they learned about the need of justice for farm workers and their families!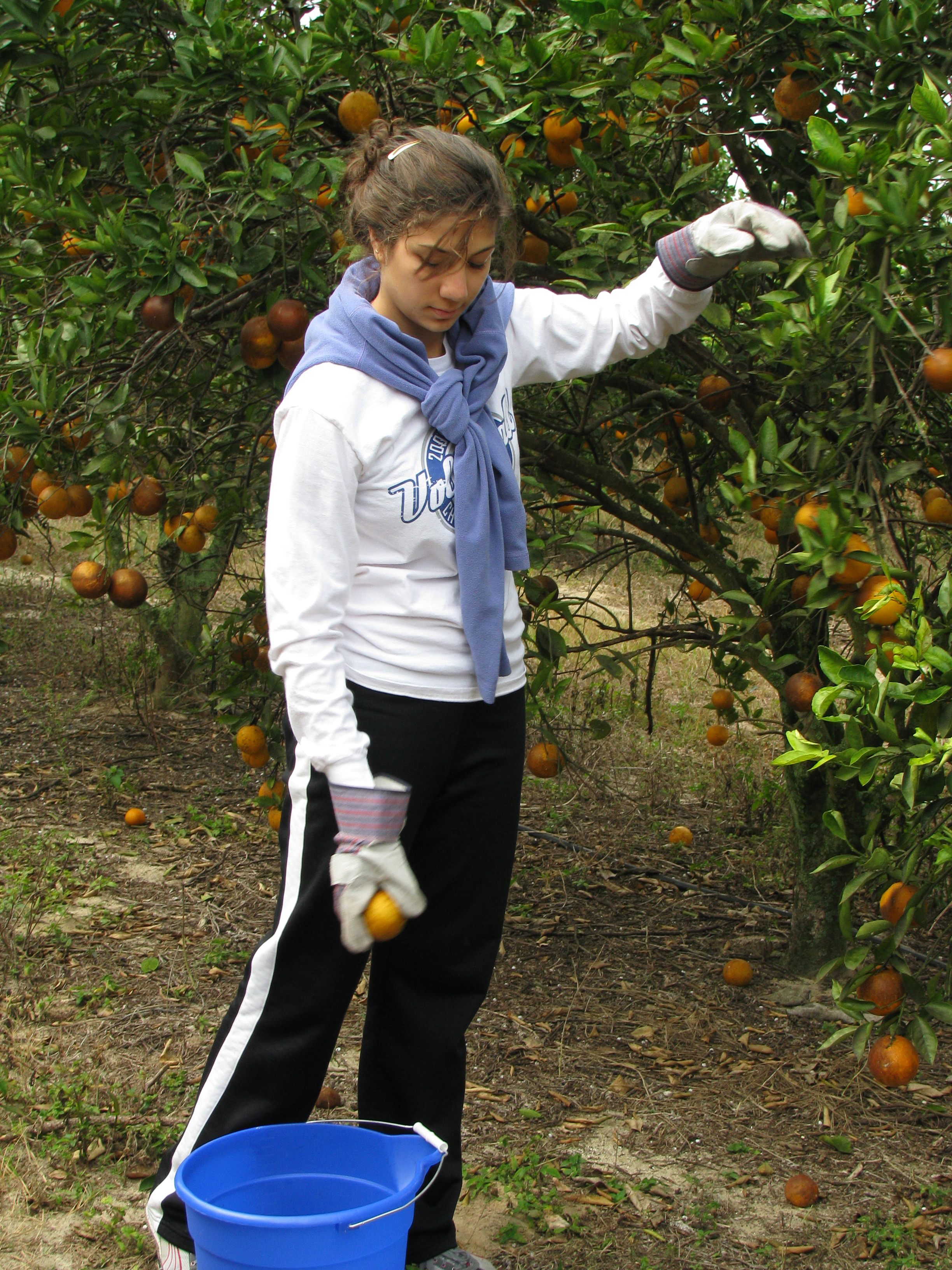 Gleaning Oranges
by Derek Sanak (13 years old).
On Friday, December 6, 2008, Chapel on the Hills Youth Group, made up of 9 kids determined to help, departed for Lake Helen. Our mission, to receive a better understanding of how hard it is to be a migrant farm worker, help farm workers' families and help fix the process of how oranges get from their trees to our mouths.
When we left for the Orange Crops, we were both excited and anxious. When we pulled up to the orange groves we thought it was gonna be a piece of cake, but we soon found that it was a lot harder than it looked. After three and a half hours of picking oranges we were exhausted and felt sympathy for the migrant workers. We picked about 13,000 pounds of oranges.
Afterwards we talked about how much migrant workers must work to make a decent amount of money. With their salary, we figured, we would have been paid about $4.00 an hour. To me, words can't describe how ridiculous that is, that is why we are making an effort to change it.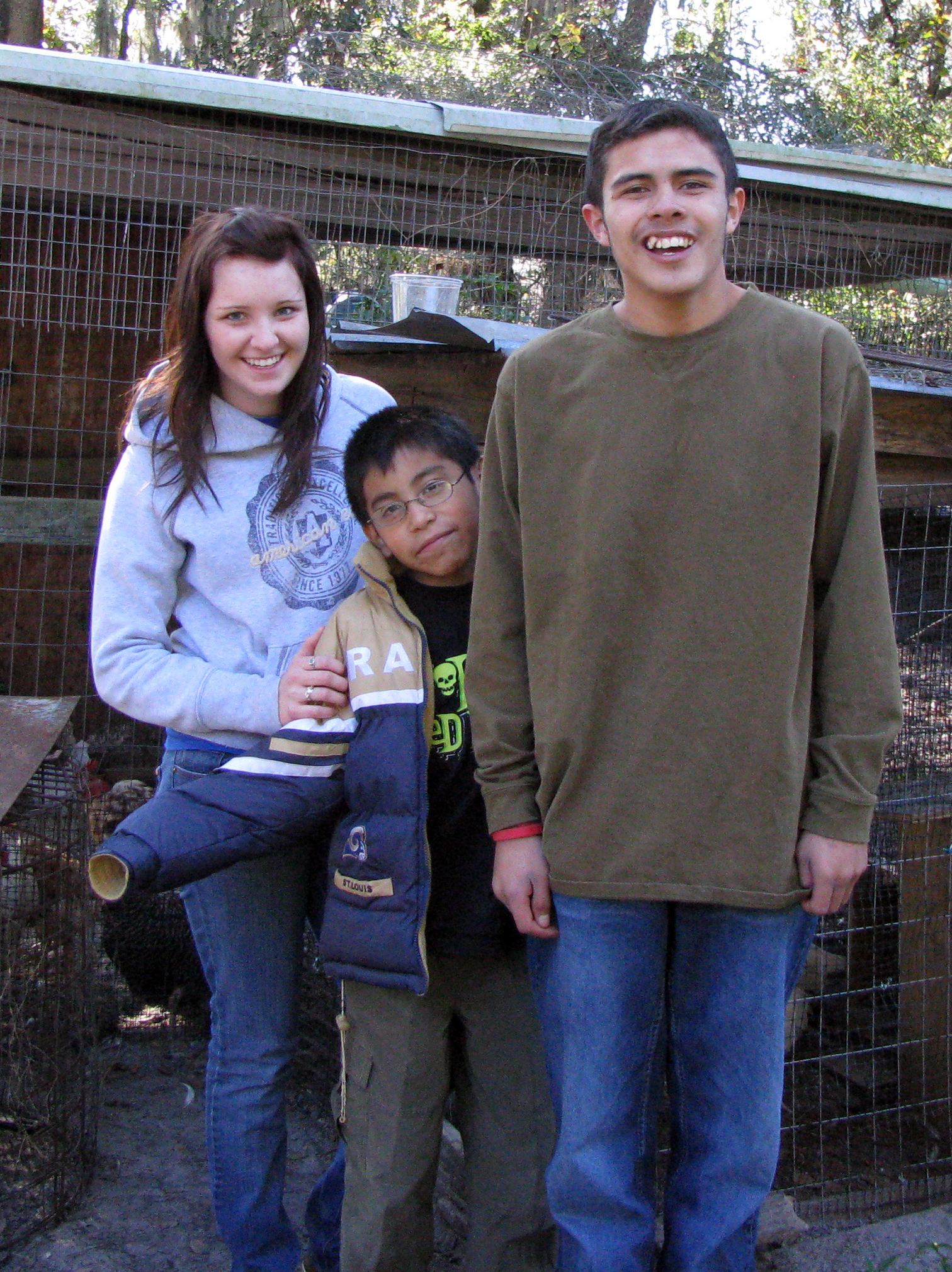 Youth Christmas Event
by Victoria Barker (15 years Old)
Saturday, December 7, many people were enjoying the last day of their weekend by relaxing and resting. But 15 youth from across Florida were having a Christmas party for those less fortunate- children from Pierson, a small farm worker community in central Florida.
We had a fiesta with these teenagers who in many ways are just like us- they want to make the world a better place, they worry about school and friends, and everything else that goes on in a teenager's life. The purpose of the gathering was to reach out and help these people who are less fortunate than we are.
We presented them with Christmas gift cards, clothes, toiletries, and oranges that we had picked the day before. We ate traditional style Mexican food, and talked about how we can help them and their community. We went there thinking about the difference we would be making in their lives but none of us expected the difference they would make in ours. They taught us how to be happy no matter what, and they really showed us how lucky we are to be able to lead the lives we have. This day of gift giving turned out to also be one of receiving.