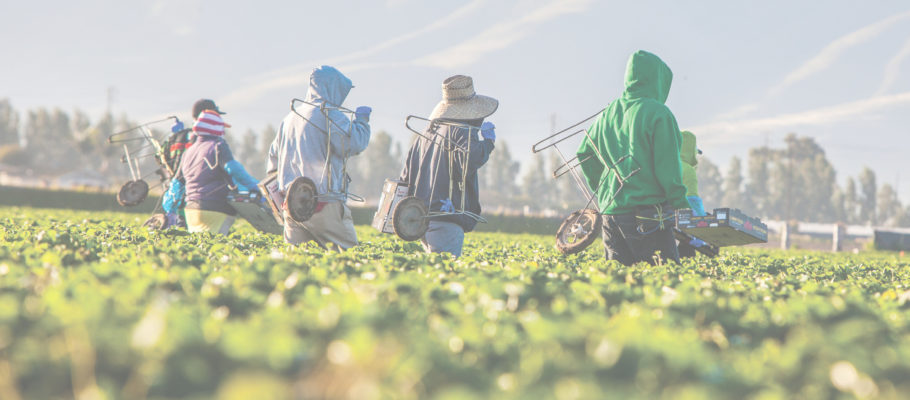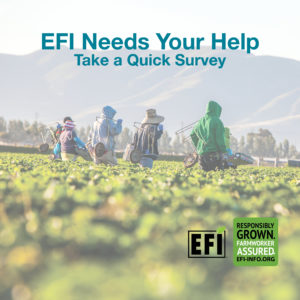 NFWM is proud to be one of the founding members of the Equitable Food Initiative through the work of NFWM's former Director Virginia Nesmith. We have continued to follow the amazing progress EFI has made over the years and are pleased that the EFI is beginning the consumer engagement phase of the program.
Equitable Food Initiative (EFI) is a nonprofit certification and worker training program for fresh produce that works to improve the lives of farm workers and create a safer, more equitable food system.
EFI brings together farm workers, growers and retailers to ensure that: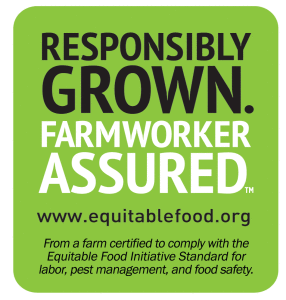 Best practices in food safety and pest management are followed
Farm workers are treated fairly and experience decent working conditions
Farm workers are engaged in identifying problems and creating solutions
When you see EFI's Responsibly Grown, Farmworker Assured™ label on fresh produce at Costco and Whole Foods, you know that the grower, together with their workers, collaborated to meet 311 rigorous standards for labor practices, food safety and pest management.
EFI has had early success in certifying 22 farms with more than 13,000 farm workers, but needs help to grow to the next level to involve more grocery stores and growers.
To help grow EFI's impact, we invite you to take their
Short Survey
to help bring #EFIcertified fruits and vegetables to a supermarket near you.