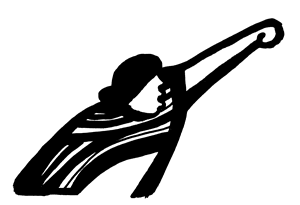 On September 20th 2010, YAYA members Carolina, Dominique, Sindy and myself went to support SWER (Students Working for Equal Rights)'s DREAM Act action to bring the issue to Senator LeMieux's doorstep.
Groups from all over Florida joined in the event, it was quite a sight. The cool thing was that there were so many media news outlets out there as well.
The choreographed dance with lyrics in the tune to Rihanna's "Umbrella" song was really great (but not quite as good as ACAT's own dance, of course) and the lyrics were created by our own Katie Gillett and Lariza Garzon (see lyrics below)!
The event was important since it showed Senator Lemieux what his constituents want in a pretty fun way, with song and dance. It also promoted the DREAM Act within the community by attracting any passersby and through the local media.
What I personally loved was meeting so many new people interested in the same things I am; social justice and awareness, through fun events, with amazing people to build lifelong relationships with.
– Juan Barredo
Orlando YAYA
---
DREAM ACT SONG
lyrics by: Katie Gillett and Lariza Garzon
(sing to the tune of "Umbrella" by Rhianna)
It broke my heart, when my family was torn apart
Wanted the American dream, but its not what is seems
In school I was a shining star, but I can only get so far
Cause an immigrant like me, can't get a college degree
Because when my family came, we came together
Didn't know I'd be here forever
Land of opportunity, for everyone else except for me
We need to change laws in this nation
If we want to get an education
LeMieux can improve our situation
Just by signing this legislation
(ation-ation, DREAM Act, Act)
signing this legislation
(ation-ation, DREAM Act, DREAM Act, DREAM Act)
My parents work really hard, and I'm also doing my part
But you can't get very far, if you can't drive a car…
I'm an immigrant you see, with perfect SATs
But without opportunities
Can't even work in Burger King
Because when my family came, we came together
Didn't know I'd be here forever
Land of opportunity, for everyone else except for me
Need to change laws in this nation
So we can get an education
LeMieux can improve our situation
Just by signing this legislation
(ation-ation, DREAM Act, Act)
signing this legislation
(ation-ation, DREAM Act, DREAM Act, DREAM Act)