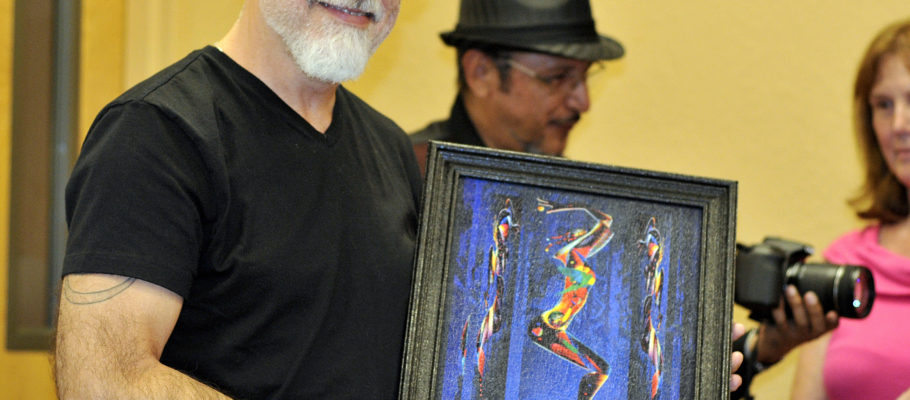 From the Coalition of Immokalee Workers:
See how you can organize to bring the film to your city, school, or place of worship this fall!
As many readers of this site already know, the documentary Food Chains, which chronicles the CIW's battle for Fair Food and the issue of farm labor exploitation around the country, will be opening in theaters nationwide on November 21st. What does that mean, exactly? Will you be able to go to your local cineplex to see Food Chains? Will it be available on cable and iTunes and other digital media?
We asked Food Chains director Sanjay Rawal to give us a brief primer on the ins and outs of film distribution — a little Film Business 101 — and in the process we learned about an exciting opportunity for every Fair Food Committee, Student/Farmworker Alliance chapter, and faith community that has ever organized for Fair Food in their local communities. So, check it out, and we'll let Sanjay explain in his own words:
Food Chains director Sanjay Rawal, far right, speaks on a panel following the US premier of Food Chains at the Tribeca Film Festival earlier this year.

With the CIW's momentum, it looks certain that of the 10-15 cities in which we will immediately open (for runs of at least one week), New York City, LA, Tampa, Denver, Dallas, Phoenix, San Francisco and Houston are among them!

We will have the final list of locations for the first week in early October — so stay tuned!

Our first important task is to sell out every screening that first opening weekend to continue our runs in those cities as well as to get the attention of other theaters. If all goes well, we anticipate adding at least 10 more cities the second week like Orlando, Seattle, Miami, Sacramento, and Austin and continuing to extend runs and build from there.

What about other smaller cities? Well, thanks to digital distribution, we have a great opporunity. We are partnering with the "theatrical on demand" service, Tugg.com. This service allows Food Chains screen in theaters in cities in which it would not have otherwise be shown.

How can you become a Tugg Screening Captain and bring the film to your city?

Step 1: Go to Tugg.com and search "Food Chains." Click on "At a theater."

Step 2: Fill in your city, then choose your preferred theater, date and time. Click "Send". It's that easy! If you'd like to show the fully dubbed Spanish version (with Demian Bichir, Alma Martinez and Jose Ronstadt), you can make that request in the "Additional Comments" section. Right now some cities are blocked from Tugg because we're still waiting to hear if we will have a full theatrical run there. If that's happening to your choice of cities, email us at Rebecca[at]picturemotion.com and we'll keep you up to date.

Step 3: Tugg will work with the theater to lock the film day and time. They will then create a landing page for your event, where tickets can be purchased.

In order for your screening to happen, you will need to help fill a minimum number of seats. The number varies by theater and date. So your last step will be to invite everyone you know and make sure that theater is full. Don't worry – we'll give you tools and tips!

Additionally, the film will be available on Cable OnDemand on Thanksgiving Day. We hope to put together a national weekend of home screening events. We will also be available for pre-order on iTunes. More on that soon.

If you have any questions, please reach out to us at Rebecca[at]picturemotion.com
So there you have it. Through the Tugg.com portal, you can organize a showing of Food Chains in your own community, even if you don't live in one of the cities where the film will be opening on November 21.
That's the latest from the Food Chains front, check back soon for more on this weekend's events in NYC and all the latest news from the Campaign for Fair Food.
For more information, visit www.ciw-online.org.