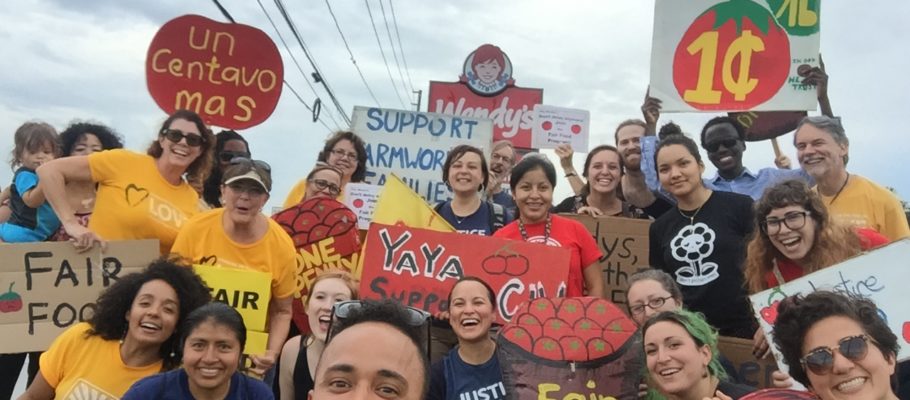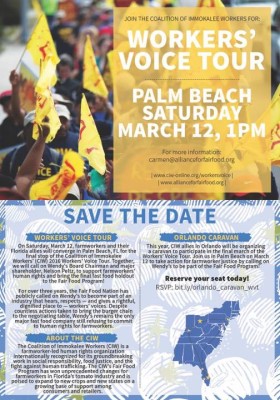 Join Orlando supporters for the culmination of the Coalition of Immokalee Workers Workers' Voice Tour on Saturday, March 12!!
This is the FINAL stop of the tour in the hometown of Nelson Peltz, Wendy's Board Chairman, where CIW members, community members, and faith leaders will gather from across the Southeast to continue to pressure Wendy's to join the Fair Food Program.
You dont want to miss it! Reserve YOUR seat!
Details of the bus include meeting at First Unitarian Church of Orlando at 9AM for departure and returning to Orlando by 8PM. We are asking folks for a $10 donation to offset the cost of the bus. NO ONE will be turned away if they cannot donate ?
YAYA-NFWM will also be providing carpool to Palm Beach on Saturday. Leaving from First Unitarian at 10AM returning to Orlando by 7PM.
If you have any questions about the bus or carpool contact Nico at ngumbs@nfwm.org or 386-801-1232.