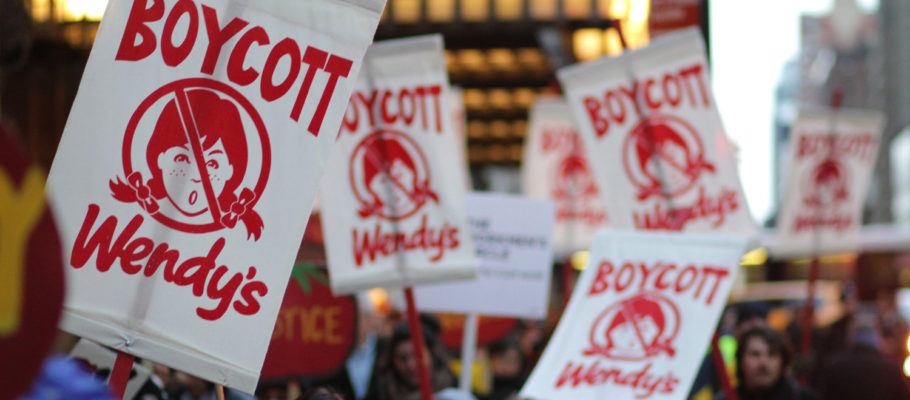 Wendy's STILL refuses to join the Fair Food Program (FFP). They claim that their own efforts and standards are sufficient to ensure real, enforceable health, safety, and human rights standards in their supply chain.
In response to these claims, the Franciscan Sisters of Allegany, NY filed a shareholder resolution demanding transparency into Wendy's social responsibility efforts. You can read more about the resolution itself here.
Despite Wendy's best efforts to block the the resolution from this year's ballot, shareholders were able to vote to support or reject it at the annual meeting last month. Ahead of the vote, supporters, including the CIW, addressed the meeting via a 3-minute, pre-recorded audio. Kerry Kennedy, Executive Director of Robert F. Kennedy Human Rights, shared this powerful message: "I know that Wendy's wants to be a leader in the ESG (Environmental, Social, and Corporate Governance) space. But if ESG means anything, it means that when a proven solution like the Fair Food Program exists, adopting it should be a foregone conclusion. If you're not FFP, you're not ESG."
In an unexpected and unorthodox move, Wendy's provided their own statement recommending shareholders vote in favor of the resolution as well, as their efforts to oppose the resolution before the Securities and Exchange Commission had been rebuffed.
With all the arguments presented, it was time to announce the results of the vote, and… the resolution passed! Though no numbers were provided on the day of the shareholder meeting, the next day Wendy's shared the actual results of the vote: 95.28% of shareholders voted in favor of the resolution — a landslide.
When Wendy's produces the report on its supply chain practices sought by the resolution, those of us who support the CIW will be watching closely to see whether it includes all the concrete information sought by the resolution, so that we can truly compare Wendy's efforts to the demonstrated success of the Fair Food Program. As leaders of Wendy's corporate social responsibility efforts, it is time to listen to the voices of farm workers, consumers, investors and shareholders demanding Wendy's take social responsibility seriously and provide workers in its supply chain with the most rigorous protections for human rights in the U.S. produce industry today. It is time to join the Fair Food Program.
Add your voice to the growing chorus demanding real social responsibility from Wendy's! Click the link below and send a direct email to company Directors and Executives in charge of Wendy's corporate social responsibility efforts: Todd Penegor, Liliana Esposito, Nelson Peltz and Peter May.