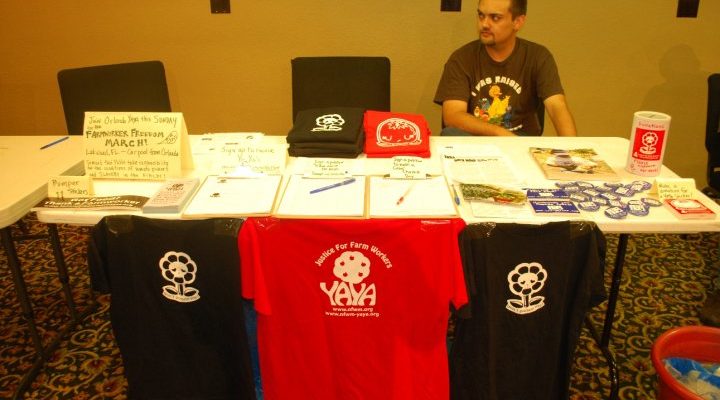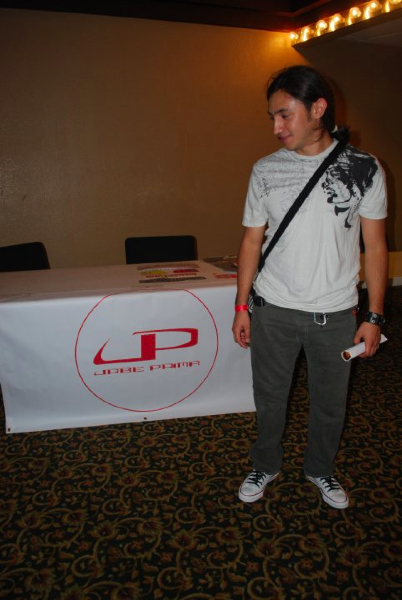 The talented and big-hearted Spanish rock band Urbe Prima invited Orlando YAYA to hold an info table along with other social justice organizations at their concert at the Plaza Theatre on Friday, April 16th.
Juan, James, and Dominique shared information about Orlando YAYA's work supporting farm workers who are organizing for better wages and working conditions. We met a lot of great people, collected petitions on farm worker issues, and invited everyone to join us in supporting on farm worker campaigns.
Thank you to Urbe Prima for inviting us, and for announcing the CIW's Farm worker Freedom March during their concert!
(Pictures courtesy of Juan Barredo)