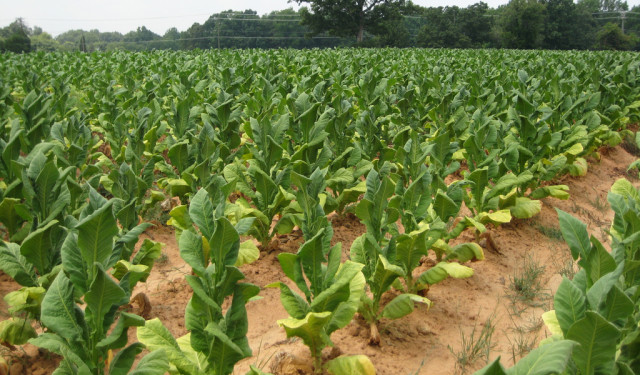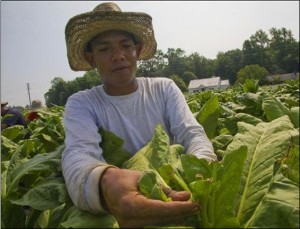 Dear NFWM Supporter:
For seven years, the Farm Labor Organizing Committee (FLOC), faith leaders and other community activists from coast to coast have pressured Reynolds American to address human rights abuses in their tobacco supply chain.
Seven years is far too long to wait for justice! Tobacco farm workers need to know we stand in solidarity with them as they seek justice from tobacco giant, Reynolds American.
We invite you, as a religious leader, and others you may know, to join the mounting pressure and add your name to the attached "Letter by Religious Leaders to Ms. Susan Cameron, President and CEO and members of the Board of Directors of Reynolds American, Inc. (RAI)."
This letter calls on Reynolds American to 1) negotiate a memorandum of understanding with FLOC that will guarantee freedom of association and 2) to prohibit growers from retaliating against farm workers for exercising basic workplace rights like signing a union card.
*A religious leader is defined as anyone who self-identifies as such.
Thank you for your support! Rev. Lindsay C. Comstock NFWM Executive Director
To sign onto this letter, please follow the specific instructions below:
Reply to RLTFJustice@aol.com by June 27, 2014 with the following:
NAME
TITLE
*ORGANIZATION (if applicable)
ADDRESS
CITY, STATE, ZIP
EMAIL
*Organizations will be listed on the Open Letter for identification purposes only.
Or Mail To:
Religious Leaders for Tobacco Farm Workers Justice
PO Box 10645
Raleigh, North Carolina 27605
For background information on the Farm Labor Organizing Committee's Campaign for Tobacco Worker Justice.
For reports on abuses occurring in tobacco fields in the Southeast United States published by OxFam America and Human Rights Watch.
This letter is part of an ongoing campaign; you may have signed a 2012 letter. Click here to see the 2012 letter.
If you have questions or concerns, please contact NFWM Executive Director Rev. Lindsay C. Comstock at lcomstock@nfwm.org or 919-807-8707.