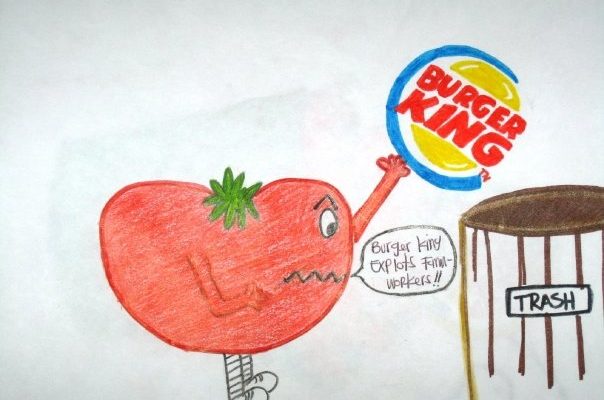 Last year Juanita Rodriguez, a Colombian Grad Student from the National University of Colombia in Bogota, came to Florida and attended the 2007 Student Farm Worker Alliance sponsored Encuentro in Immokalee, Florida.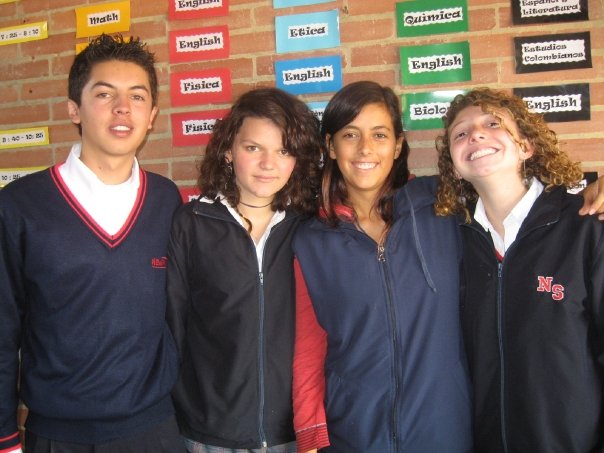 There, she learned about farm workers in the United States and the harsh conditions that they have to face everyday. After the Encuentro Juanita went back to Colombia and decided to take action! (Juanita is 3rd from left above, with her students in Colombia.)
As a biology teacher of the Newman School, she decided to take a day to teach her students about social justice and the plight of the tomato pickers in Immokalee. The students were very surprised to hear that Burger King refused to sign a contract with the farm workers and decided to send a message to Burger King: Enjoy these creative posters and art pieces.