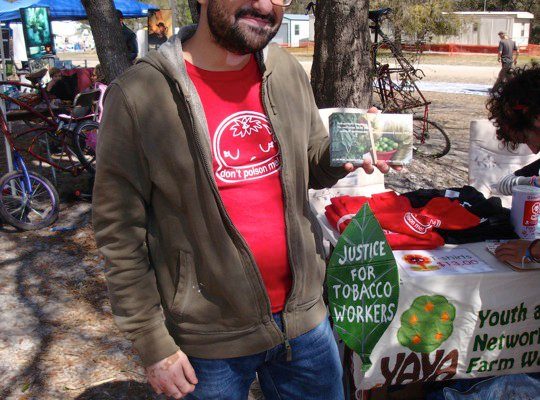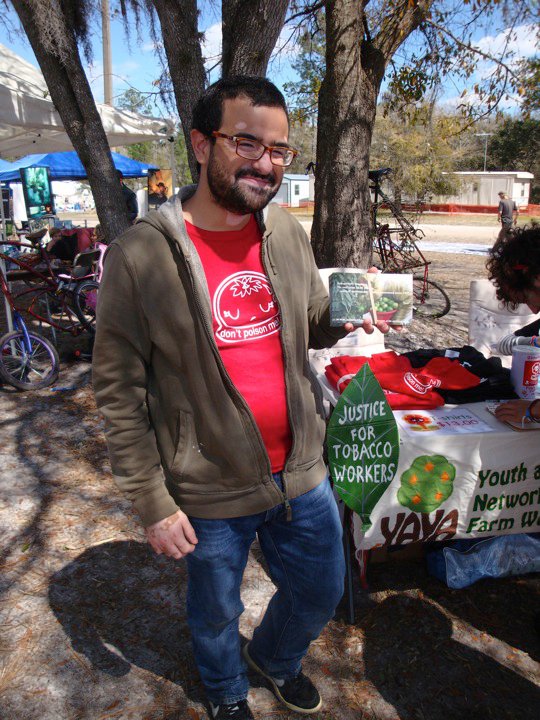 Orlando YAYAs Juan Barredo, Sarah Wissig, Richard Gaiser and Dominique Aulisio and St Augustine YAYA Cole Lee tabled at the Harvest of Hope Festival in St Augustine, Florida (March 12-14, 2010)
They collected:
– 240 signatures for a petition asking the EPA to ban Chloryrifos
– 230 signatures for a petition in support of Farm Labor Organizing Committee, asking RJ Reynolds CEO to meet with the farm worker group
– 110 signatures in support of the CIR ASAP Act
– 87 signatures for the Cesar Chavez National Holiday Petition
– 74 signed postcards for the Publix Supermarkets CEO in support of the Coalition of Immokalee Workers.
One hundred people also signed up for the YAYA Monthly Newsletter.
We would like to thank all of our volunteers and supporters (especially Molly and Nikolas) for their help and support in making this a successful event.
"The Harvest of Hope festival was an amazing music festival that I was not only lucky to attend BUT also lucky to participate in through YAYA. The volunteering took place in the form of tabling and getting petitions signed for multiple causes. It was really refreshing seeing so many people instantly interested in our cause. While the music was amazing, what I remember most is all the cool people I got to interact with through YAYA."
-Juan Barredo
Orlando YAYA
(Picture courtesy of Juan Barredo)