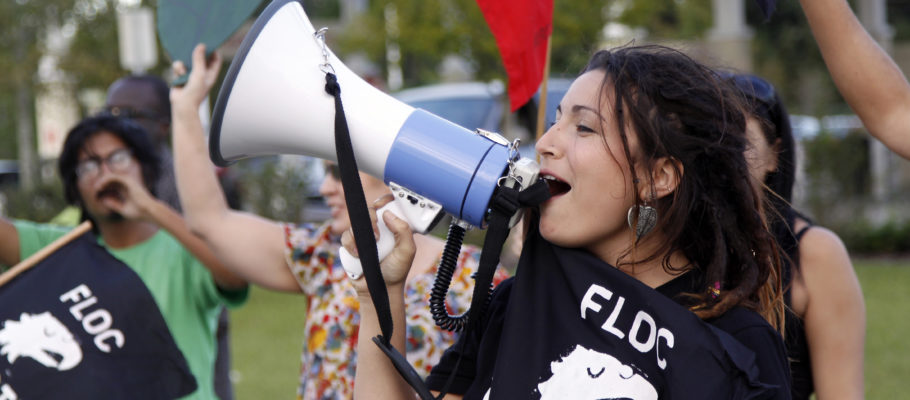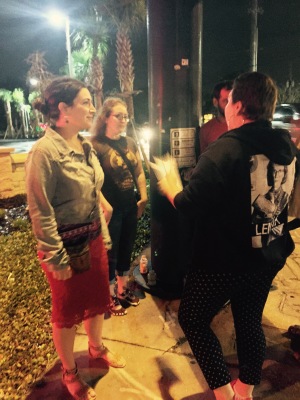 In solidarity with the Farm Labor Organizing Committee, and their ongoing campaign with R.J. Reynolds Tobacco, YAYA organizes rallies and letter deliveries to Wawa stores in Central Florida. As profiteers of R.J. Reynolds Tobacco products, Wawa has a stake in how the workers in its supply chain are treated. We want Wawa to pressure R.J. Reynolds to improve the working conditions of tobacco farm workers.
On Friday December 5 at 6:00 p.m. 6 members of YAYA and supporters met at the Wawa store located at 3100 South Orange Avenue, to drop off a letter to the manager in an attempt to reach who we thought was, the district manager.
At this very store's grand opening, members of YAYA met with, and spoke to Ed Sanchez. Mr. Sanchez informed us that he was this store's new area manager. Mr. Sanchez seemed receptive of our message, and willing to possibly have a discussion about the conditions of tobacco farm workers and how they could help as a profiteer of those conditions. We told him we would follow up with him.
Following up on our words to Mr. Sanchez we addressed the letter we were dropping off to him. But when we spoke to the store manager, she informed us that he is not the area manager of that store, and that the area manager is, in fact, Charlene Marko-Heim. Charlene is the area manager we previously tried to contact and addressed our letters too. Apparently Charlene doesn't visit that store too often, but the store manager agreed to hold on to the letter and give it to her next time she comes in.
So now we are left with conflicting information about who to contact. We need to attempt to follow up with both Ed Sanchez and Charlene Marko-Heim so we can foster a dialog and get them to take action on behalf of tobacco farm workers. We may have to meet them at the next Wawa grand opening, or we may need to contact corporate in some other way.
It will be important for us to try whatever methods we can to get Wawa on board with improving the conditions of the workers in their supply chain. We can't let the managers with the power to speak up duck us forever!
Brian Luft
Orlando YAYA