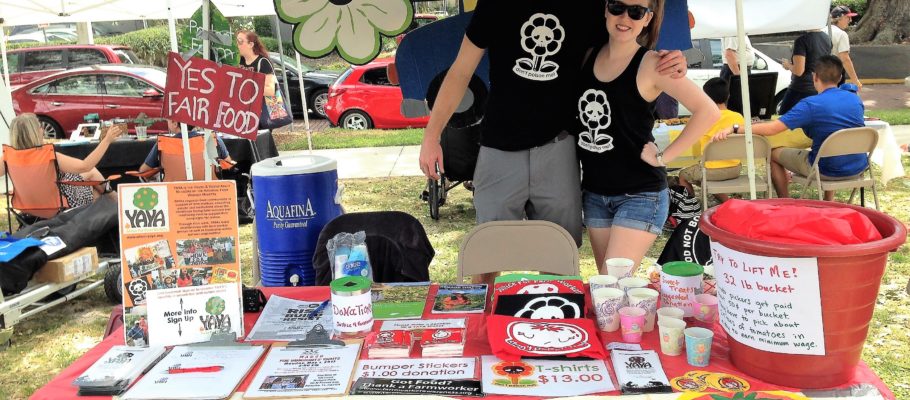 We had an awesome day educating the community about the issues farm workers face and inviting folks to take action for immgirant rights. We encouraged everyone to join us at the march for immigrant rights on May 1 in Apopka and to join our organization or follow our work.
Thanks so much to Brian, Andrea, Emilia, and Becky who shared their knowledge of farm worker issues and baked awesome vegan treats to help us raise money for the cause.
Thank you to Vegetarians of Central Florida for inviting us to be part of this event again this year.