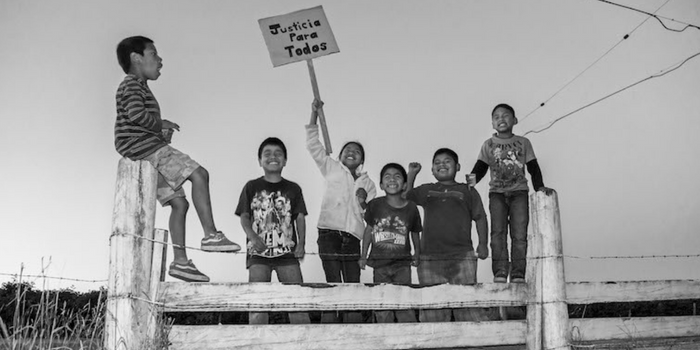 Did you miss signing up for this webinar? No worries, you can watch it here. Plus, we have a whole educational program on child labor in agriculture.
---
The 300,000 to 500,000 estimated children who work in agriculture are the least protected workforce in the US by law. Labor laws protect and prevent children from working in factories or offices but allow children as young as 12 to legally work unlimited hours on farms outside of school with parental permission.
Child labor is prevalent in agriculture because families have no other option but to ask their children to work in the fields to help pay necessary expenses. When parents make poverty wages, they need their children to work too. Child labor is a complex problem, but this exploitative practice can be stopped. This Harvest of Justice season, learn how you can help reduce child labor in agriculture.
Take Action: Join Alianza Nacional de Campesinas, Child Labor Coalition and National Farm Worker Ministry on Tuesday, September 27 from 7-8 PM/ET for a live webinar about child labor in agriculture and how you can help make a difference for farm worker families. The webinar will be offered in English and Spanish.
This free webinar will address why congress needs to pass the Children's Act for Responsible Employment and Farm Safety (CARE Act), which provides basic child labor protections to U.S. child farm workers that all other working children enjoy. You will also learn about other legislative efforts that will improve the living and working conditions for farm workers and their families.
Join us for this instructive discussion and invite your family and friends to participate too!
Can't attend live? You should still register! We will send out the recording after the webinar to all registrants.
(Photo Credit: David Bacon)