On Saturday March 10, 2012, Orland YAYA mobilized 30 people from Orlando, in addition to a few Tampa YAYAs, to participate in the culmination of the Coalition of Immokalee Workers' Fast for Fair Food.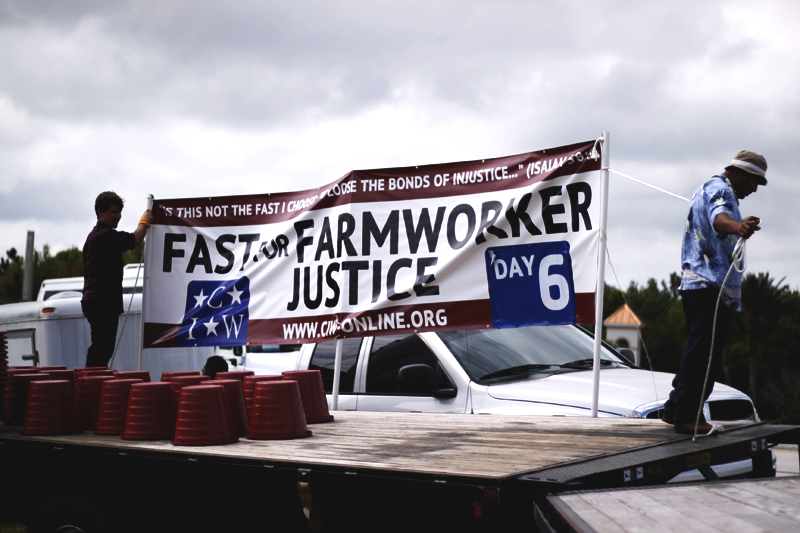 After a six day fast for fair food, the Coalition of Immokalee Workers led a peaceful procession to the site of the fast at the Publix headquarters in Lakeland, FL.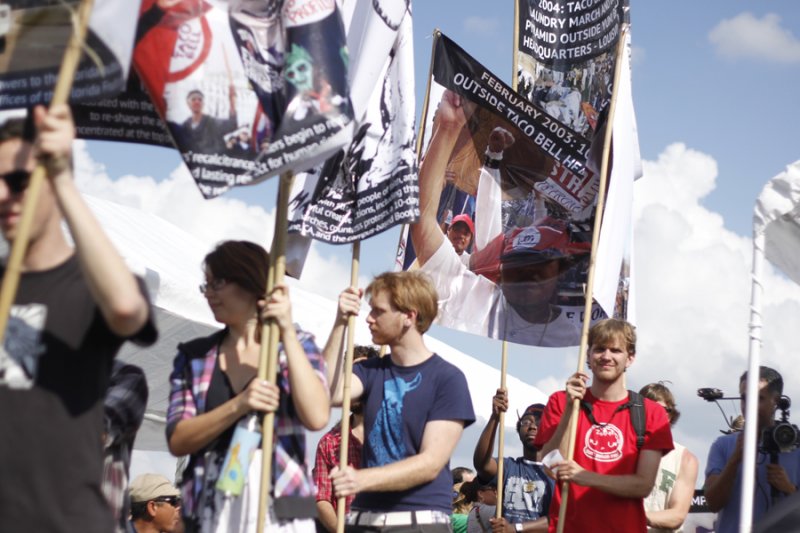 Orlando YAYA joined in the three-mile march by serving as a human timeline; pairs of YAYAs held up signs illustrating the almost-twenty year history of the CIW and the Campaign for Fair Food. The procession culminated in a breaking-bread ceremony featuring speeches by farmworkers; Kerry Kennedy (President, RFK Center for Justice & Human Rights); Reverend Michael Livingston (current director of the NCC's Poverty Initiative); and José José (one of the most important Latin American singers of the late 20th century), known as El Príncipe de la Canción (The Prince of Song).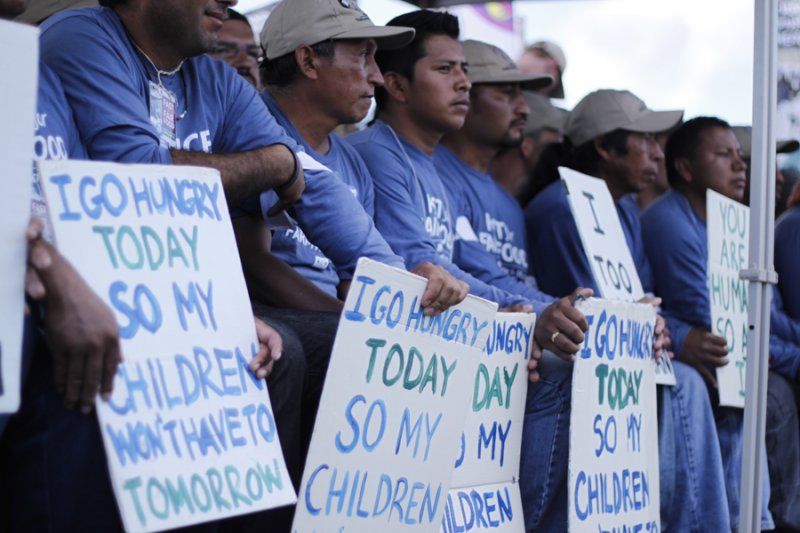 I felt honored to join with many farmworkers and allies in the fight for fair food and the call for socially just working conditions. I think it is important for youth and young adults to participate in farmworker-led campaigns to learn how to work in solidarity with the people who labor for our food, each other, and allies for social, political, and economic justice. I enjoyed seeing people of many backgrounds come together to ask Publix to become part of the solution in ending farmworker exploitation in Florida.
Nena B.
Orlando YAYA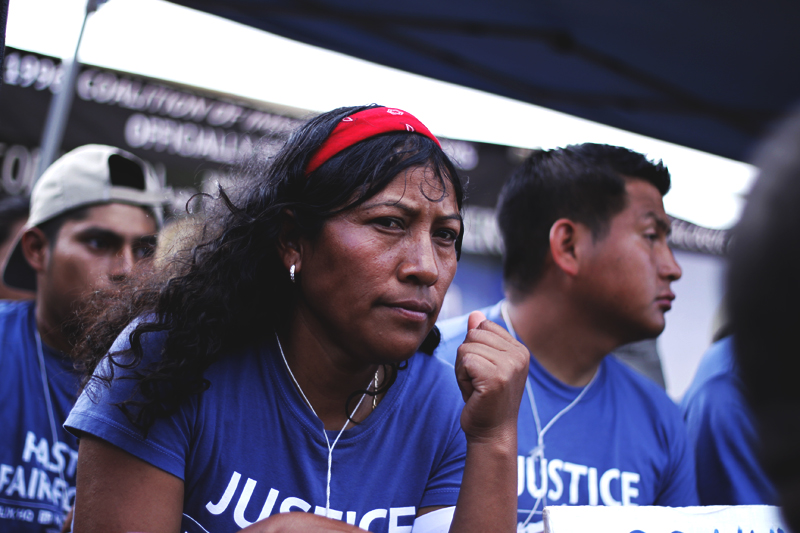 This event was part of YAYA's Farm Worker Awareness Week events!
Pictures courtesy of Shelby Radcliffe