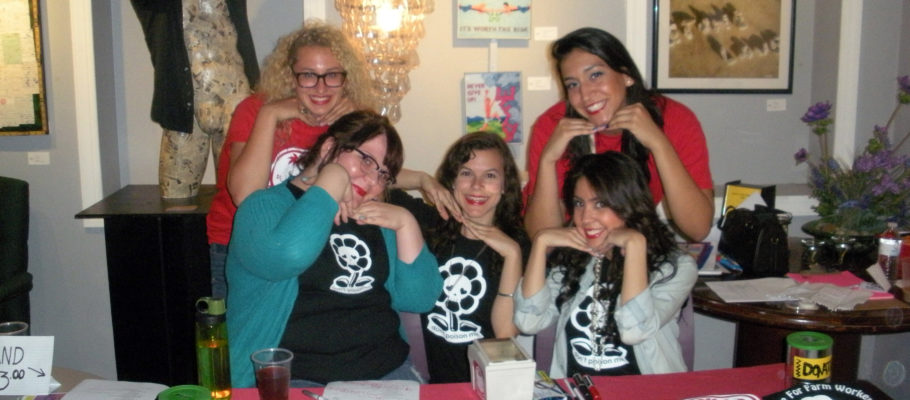 Bridging Our Communities was a 2 part series hosted by Orlando YAYA – in collaboration with The Center of Orlando. The events were organized with the intention of starting a conversation about the experiences of immigrants who are also members of the LGBTQ community, educating both communities about the issues faced by each group and providing a space for joined action planning.
We consider it necessary to bridge the immigrant and LGBTQ communities in Orlando, in order to understand the intersectionality of oppression faced by members of both groups, achieve justice for both groups and to strengthen our community.
The first event, attended by 42 people, was focused on the issues faced by undocumented immigrants while they are held at detention centers, especially for those who identify as members of the LGBTQ community. Participants were encouraged to send a message of solidarity to the family of Victoria Arellano, a transgender undocumented immigrant who lost her life under the custody of ICE at a detention center.
The second event, attended by 26 people, was focused on hearing the stories of people who are part of both the LGBTQ and the immigrant communities.
We would like to thank The Center and all the people who attended these events. We look forward to continue working with immigrants and the LGBTQ community in Orlando!
Part 1:
"On Saturday, March 17, Orlando YAYA hosted part one of Bridging Communities: LGBTQ and Immigrants event at The Center in downtown Orlando. The event, which began at 4:30 and lasted for two hours, consisted of a screening of the film "Lost in Detention" and a subsequent discussion on immigration and detention policies in the United States, and how this intersects with LGBTQ issues.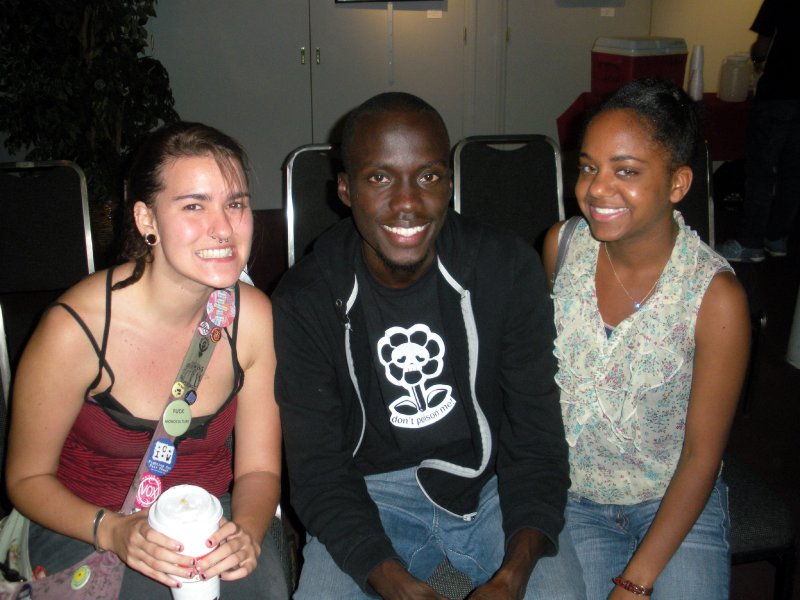 This was my first event as a member of YAYA. I left with feelings of pride and empowerment. YAYA members worked together seamlessly to execute a successful event and to meet and speak with all guests. All members stepped up and took action where they saw a need, displaying self-initiative and motivation.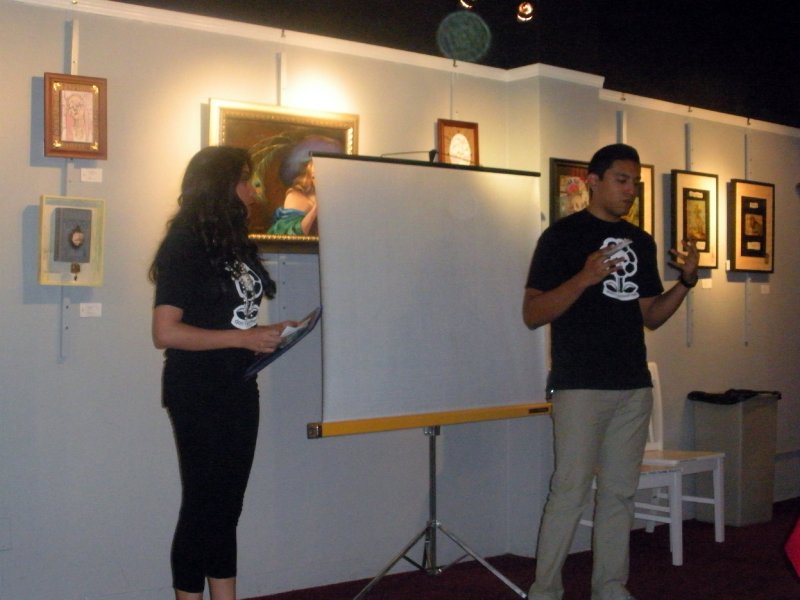 The discussion facilitated by YAYA members was very insightful; uncovering the multitude of oppressions experienced together by the LGBTQ and immigrant communities, along with the fundamental flaws in the immigration system and detainment policies of the United States.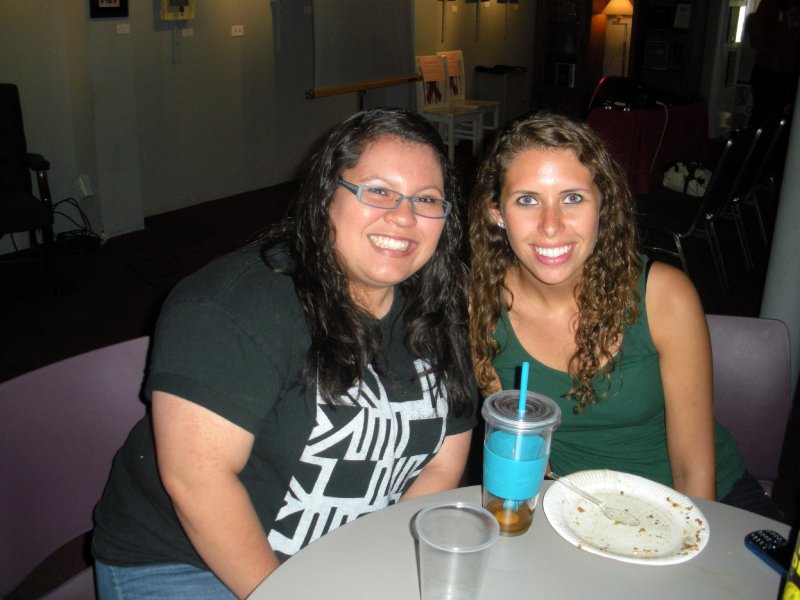 The event was a success in spreading community awareness about the issues faced by the undocumented LGBTQ community, an accomplishment made possible by the teamwork and dedication of the members of YAYA, a group to which I am so proud to now belong."
Emily Helm
Orlando YAYA
********************************
Part 2:
"On Saturday March 24th Orlando YAYA held part 2 of the "Bridging Our Communities"event at The Center. The purpose of the event was to discuss the intersections that affect both the immigrant and LGBTQ (Lesbian, Gay, Bisexual, Transgender, Queer and/or Questioning) communities.
YAYA really wanted to create a dialogue about the injustices that both of these communities face, and tie it back to farmworker rights in many ways: all three of these communities are ignored and exploited and there are people who belong to two or all three of these communities. Because of this, the importance of working toward solidarity comes to the forefront.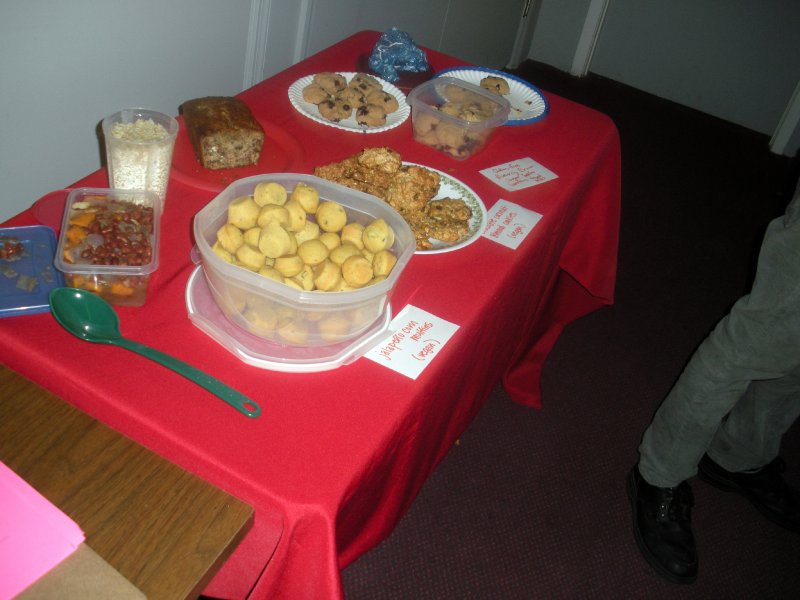 Having the event at The Center, which is Orlando's LGBT center, seemed like the perfect way to begin the bridging of these communities. New faces were in the audience at both events, and it was great to hear questions from people who were there to listen, to learn something new, and to bring a different perspective to the table. People mingled, ate delicious refreshments, and read over the provided literature – three different packets of terms that would provide folks with a working knowledge of the language that is often used when discussing immigrant and LGBTQ issues.
(Many thanks to Nicole Godreau – Orlando YAYA President, Nico Gumbs – Florida YAYA Organizer, and Lariza Garzon, for their hard work on creating these lists of terms)
This event was all about listening to people's experiences, to tie it back to part 1 of the event. The panel featured Evelyn Rivera, from the Hope Community Center; Abi Ruiz, Oscar Flores and Nicole Godreau, from Orlando YAYA. It was facilitated by Nico Gumbs, YAYA organizer.
The panelists discussed their thoughts on immigration, their experiences either being undocumented or having undocumented family members, coming from an immigrant family, being queer or a queer ally, privilege and how activists can use that privilege to work with these communities, and many other things. The panelists gave brave and insightful tales about their lived experiences and while I can't speak for everyone else watching the panel, I can say that I learned many things. Given the amount of questions that were asked and comments that were stated by audience members, I think others did too.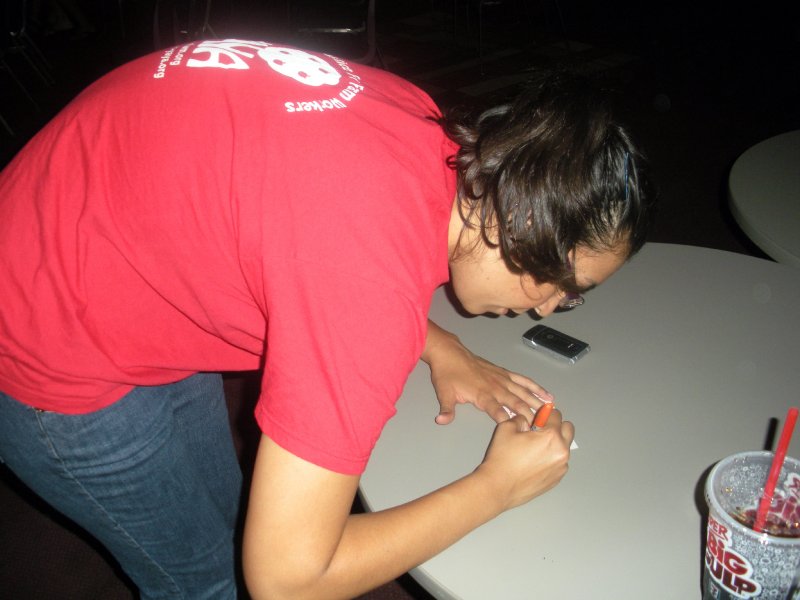 Overall, it's clear that this dialogue is not over. Orlando YAYA will continue to work toward creating a dialogue around these issues, to listen to the voices of those who are being silenced, who are members of both the LGBTQ and immigrant or undocumented community, to sustain this vision of bridging these communities."
Orlando YAYA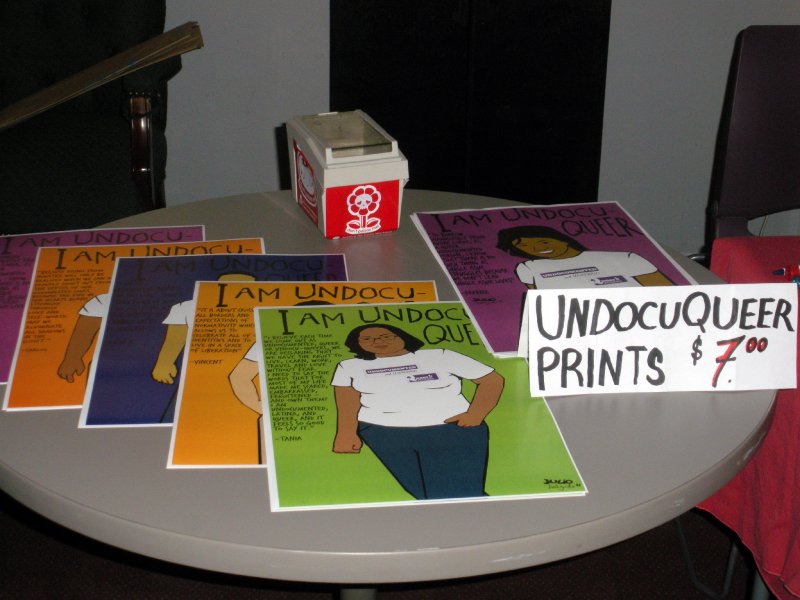 (Many thanks to Julio Salgado for sharing his Undocuqueer prints with us to sell!)
This event was part of YAYA's Farm Worker Awareness Week events!