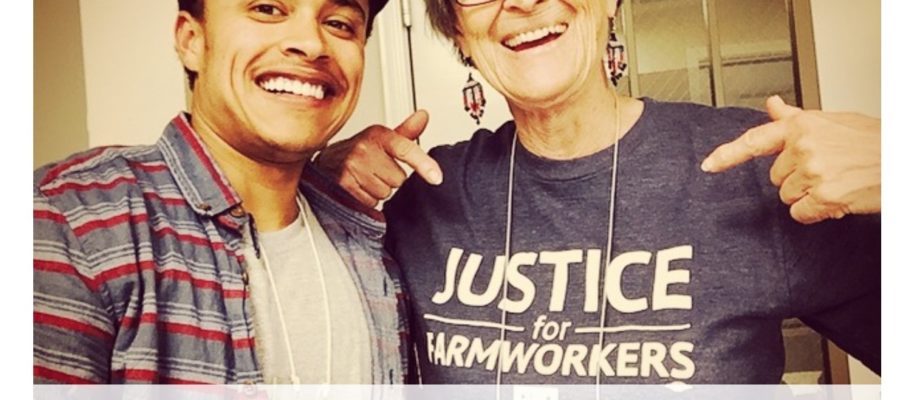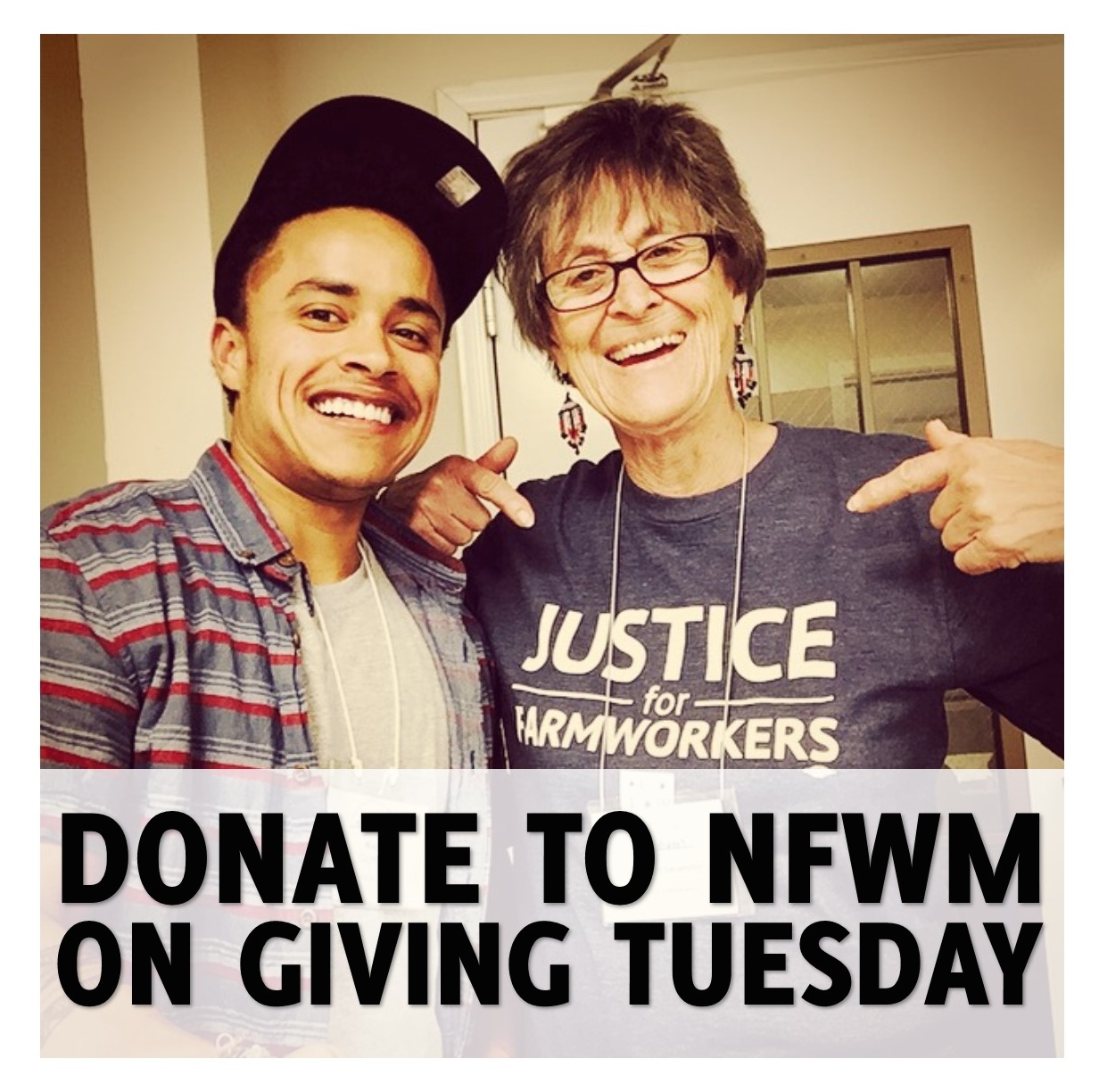 December 2nd is Giving Tuesday, the kick-off of the holiday giving season when people around the globe generously support organizations that work to make our world a better place.
NFWM works hard all year for justice for farm workers and your support is very important to us and our work.
NFWM IS ASKING FOR YOUR HELP IN TWO WAYS!
Can you contribute to NFWM on giving Tuesday?
AND will you share this opportunity with others?
We'll have a variety of social media pieces offering opportunities to give to NFWM including Facebook posts and emails. If online isn't your main mode of communication, consider promoting NFWM in your conversations about Giving Tuesday. Can you help NFWM expand our reach and get lots of folks involved in this annual event?
Giving Tuesday is less than three weeks away.
Please RSVP that you'll support NFWM on December 2.
What: Donate & spread the word about NFWM
Date: Tuesday, December 2
Time: Throughout the day
Where: www.nfwm.org
Let's change the world together!