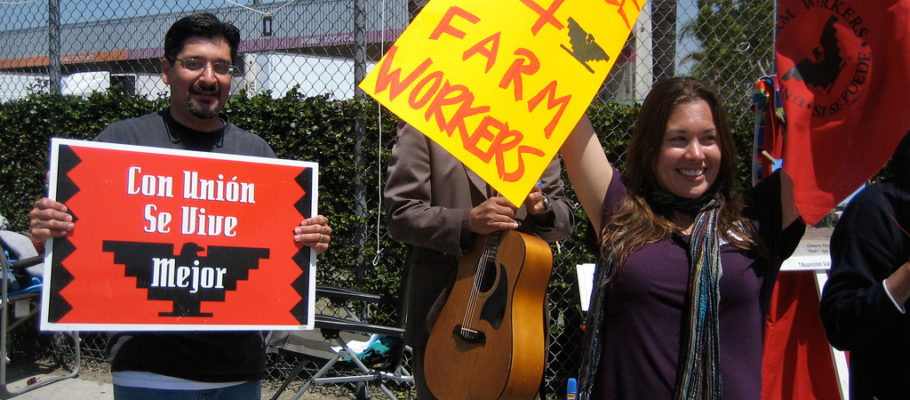 A message from the United Farm Workers (UFW):
"Federal judge rules that Darigold dairy is threatening residential drinking water.
Cow Palace, a dairy in Yakima Valley who provides milk for Darigold, has been ignoring the USDA's Natural Resources Conservation Services (NRCS) Standards and endangering the drinking water supply for 24,000 residents in their community.
U.S. District Judge Thomas O. Rice's ruling confirms that the dairy failed to take necessary safety measures in the land application, storage and composting of manure which contributed to the high nitrate levels in the groundwater. The court found that the dairy's excessive application of manure to their agricultural fields contributed to the high levels of nitrates in the soil and their failure to follow NRCS Standards has led to seepage from the manure storage lagoons to the nearby ground water. Experts visited the dairy's manure storage lagoons and observed significant erosion and bubbling. It is estimated that millions of gallons of manure are leaked from the lagoons every year.
How can this be avoided? The dairy needs to stop dumping manure without regard to the fertilization needs of their crops and follow NRCS Standards. This means lining the lagoons with a synthetic material and reinforcing them to minimize the risk of seepage. But the dairy didn't do this and take the basic steps to help protect the water in their community…water that families in that community, bathe in, cook with and drink!
The health of thousands of families' has been endangered. Water testing conducted by the dairy's own expert confirmed excessive nitrate levels in more than half of the residences! There are a number of health risks that are associated with nitrate exposure, including cancer, stroke, and heart disease. Young children are especially vulnerable.
The dairy's callous response is shocking, according to the judge's ruling. "Most alarmingly, Defendants seem to suggest that because young infants in the area, the most sensitive population, are not currently suffering from methemoglobinemia — the potentially fatal Blue Baby Syndrome — the risk of nitrate contamination in the groundwater is not great."
Enough is enough. Darigold needs to take leadership. E-mail Darigold CEO Jim Wegner today and tell him to stop putting families' lives at risk."