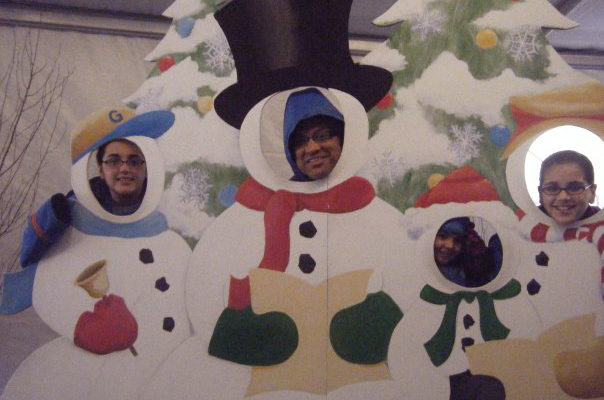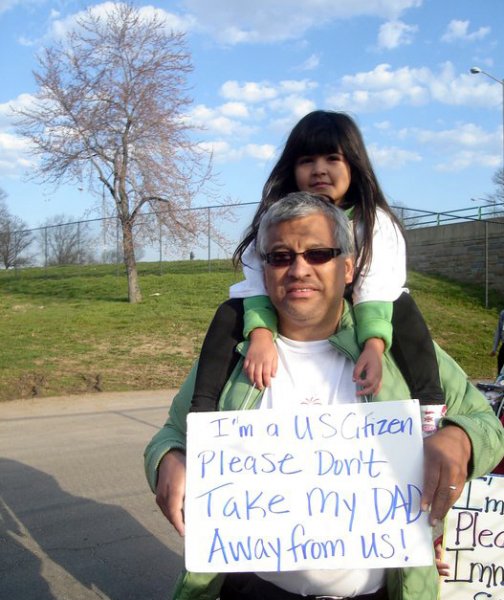 THANK YOU FOR TAKING ACTION ON BEHALF OF HECTOR!
HECTOR WAS JUST RELEASED FROM THE ICE DETENTION FACILITY AND HE WAS GRANTED A YEAR OF STAY!
WE COULDN'T HAVE DONE IT WITHOUT YOUR SUPPORT!
THANK YOU!
_________________________
Orlando Supporters:
Please attend our prayer vigil TODAY to make sure that Hector Manuel Maniau can stay with his family.
When:
TODAY, Thursday, Oct. 6 @6:30 pm
Where:
We will meet at 6:30 pm at the Burger King located on the corner of OBT and Consulate Drive.
If you are late, please meet us in the corner of Consulate Drive and Delegates Drive
TODAY, our community will get together to bring attention to the injustices faced by Hector and his family, as well as other immigrants facing the same situation.
BACKGROUND:
Hector Maniau is a father of three American children (ages 5, 13 and 23) and a husband of a disabled veteran. He lives in Orlando, Florida, and he needs your help NOW.
Yesterday, October 6, immigration officials detained Hector at his home, when he was coming back from dropping off his daughter at school. Now he is in danger of being deported, leaving his two daughters without a father.
Hector arrived to the US when he was 17 years old, in 1985. His mother became a naturalized citizen in 1997 and soon thereafter petitioned for Hector's permanent residency. In June 1998, the petition was approved. In 1999, a corrupt notary offered to help "expedite the green card process" for a fee and subsequently filed an adjustment of status prematurely. Soon thereafter Hector received a Notice to Appear in court for removal proceedings.
Hector continued to fight his deportation and after seeking legal counsel, he was ill advised about his case. The attorney suggested that if the courts could not grant additional time, then his only other option would be to ask for a Voluntary Departure. This step proved to be a devastating blow to his case.
Hector and his family have continuously fought to re open his case so that he can obtain a legal immigration status. Unfortunately, due to our broken immigration system, this has not been possible for the Maniau family. Hector has tried to gain permanent residency in the US for 14 years. Please attend our prayer viigil today at 6:30 pm.
Hector Maniau is an advocate for immigration and farm worker rights and is a vital part of his community. Hector and his family have been constant supporters of the work of NFWM and YAYA. That is why, a coalition of organizations in the Central Florida area are asking for your support today.
Hector's case shows that our immigration system is broken. Due to mistakes made by his attorneys he now has no way to fix his immigration status.
Hector's case also illustrates the failure of the new deportation guidelines of the Obama administration. Hector has never committed a crime, is married to a US veteran, has paid taxes, has three US citizen daughters and came to the US as a teenager. He should be eligible for prosecutorial discretion.
Please attend our prayer vigil to make sure that Hector can stay with his family.