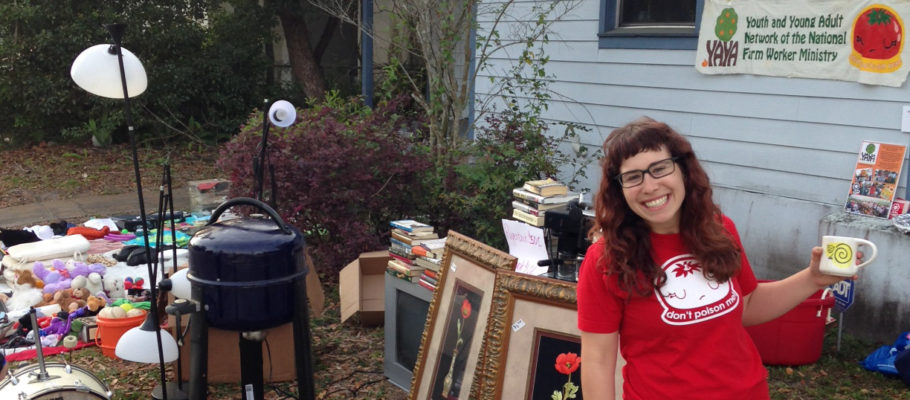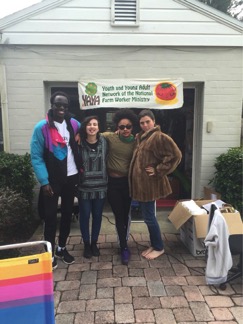 On Saturday, January 30th, the Orlando YAYA chapter hosted a yard sale in order to fundraise for the upcoming year. The event was held at the home of Orlando YAYA member, Evie Burr. There were five Orlando YAYA members in attendance and approximately 25 community members stopped by the event.
Orlando YAYA organized this event. Members of the Orlando YAYA chapter donated and organized goods for sale, as well as facilitated the event. Members of the chapter informed community members in attendance of YAYA's role in supporting farm workers while they perused the items for sale.
Throughout the course of the day, we were able to raise $123! This event was a significant way for the Orlando YAYA chapter to fundraise for the coming year. The funds that were collected will help us in supporting farm-workers by providing funds for us to continue attending events such as board meetings and other actions. The money raised will also ultimately allow us to expand our reach in the Central Florida area.
Personally, I believe that this event was a good way to reach out to the public by meeting them where they are. While attending yard sales is a popular weekend activity for many people in the area, many of the community members in attendance were not aware of the oppressions that farm workers face and YAYA's role in providing support for them. Throughout this event, they were able to learn more about how Orlando YAYA works in the community and give their support to the chapter through a yard sale. This event served both to raise money for the Orlando YAYA chapter and help people in our community learn about farm worker justice.
Emilia Nicholson-Fajardo
Orlando YAYA