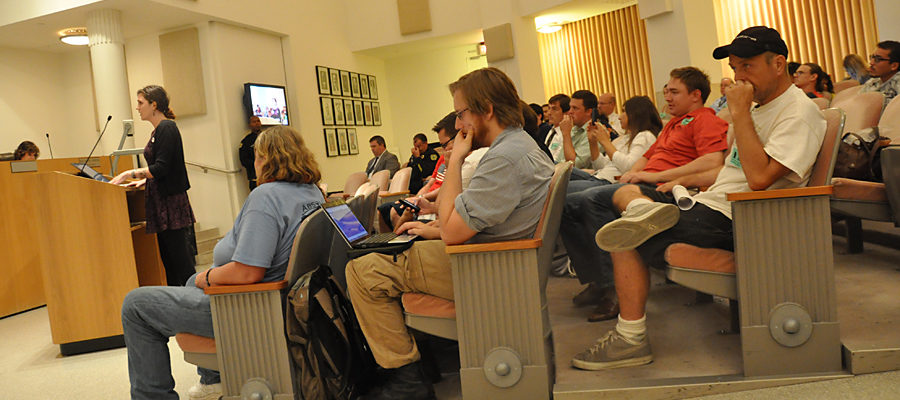 Orlando Food Not Bombs (FNB), part of the local food justice movement and ally to YAYA, has been in the media spotlight this year after the City Beautiful stepped up its enforcement of a harmful ordinance that prohibits FNB from sharing food with hungry residents. Specifically, the ordinance prohibits anyone from sharing food with groups of 25 people or more in public parks without a permit, and these permits are attainable only twice a year in each public park per organization.
For the people who rely on these meals, this rule has had drastic consequences. While it seems absurd that a person could be arrested for sharing food with those in need, this is exactly what has been happening in our city, with 28 total arrests of FNB members and supporters.
As a group that supports farm workers, we here at YAYA are acutely aware of how much labor and sacrifice goes into harvesting the food we eat. We believe that food should be justly produced as well as justly distributed to those who need it most. So, when Food Not Bombs called on local groups to support their efforts, various YAYA members went to the public food sharings to stand in solidarity.
On July 11, Cole and I also attended a City Council meeting at City Hall, where we spoke on behalf of YAYA about our support for Food Not Bombs and disproval of this ordinance, along with at least 20 other community members who gave touching first hand accounts of the importance of sharing meals.
Our collective voice was heard when a reluctant Mayor Buddy Dyer agreed to allow sharings to continue without arrests as long as they moved from Lake Eola Park. He offered City Hall as an alternative location. This was a small victory, and although the ordinance still exists, we plan to continue to stand by FNB in their work for food justice and as a positive force for meaningful change in our community.
-Katie Gillett
Orlando YAYA
(Photos courtesy of Katie Gillett)