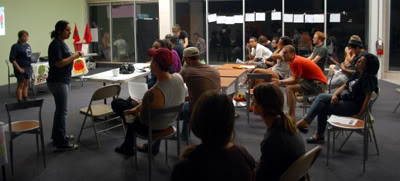 On October 27, 2009, Orlando YAYA organized a presentation at iKiwi Frozen Yogurt with the objective of educating people about the issues faced by farm workers in North Carolina and Florida and the work of the Coalition of Immokalee Workers (CIW) and the Farm Labor Organizing Committee (FLOC).
30 people attended the presentation. Dominique Aulisio spoke about the CIW and their campaign for fair food. She asked the attendants to participate in a local rally at a Publix Supermarkets store.The objective of the rally would be to ask this corporation to work with the CIW.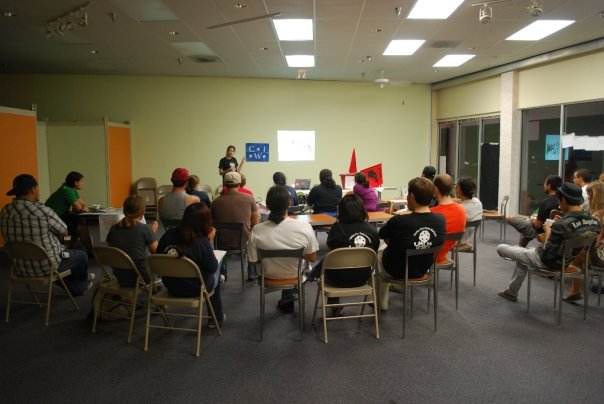 Lauren Gill spoke about FLOC and their work with tobacco workers. She invited the attendants to a rally in Gainesville. The rally was organized by YAYA to demand that RJ Reynolds' CEO, Susan Ivey, meet with the farm workers that pick the tobacco from which her company profits.
The presentation was a success. Attendants enjoyed both the information presented to them as well as the delicious ice cream from iKiwi. Many people committed to attending the rallies and iKiwi donated part of their profits to Orlando YAYA.
Thanks to all the people who made this event possible, specially to iKiwi for their generosity!