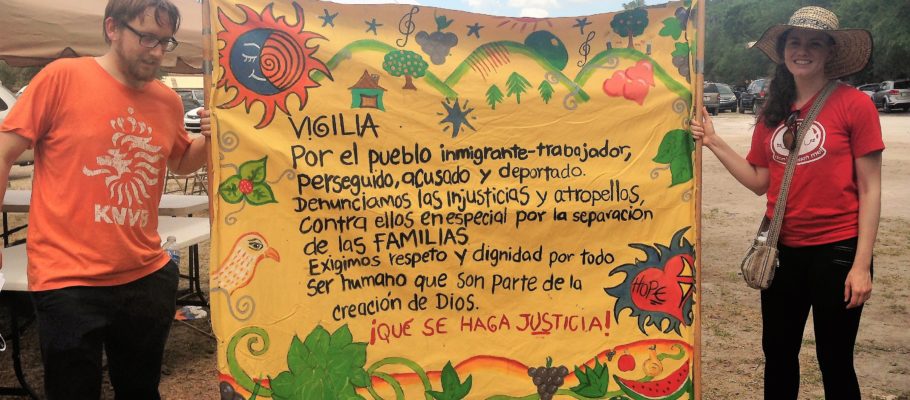 On May 1, YAYA joined the Farm Worker Association of Florida along with many other community organizations including Hope CommUnity Center to march for immigrant rights in Apopka, FL. What a gorgeous show of community support and solidarity. More than 300 marchers came out and marched from a local park to the Apopka City Hall. It happened to rain while we were marching, but this only seemed to propel us forward.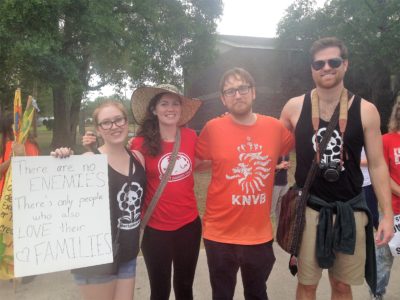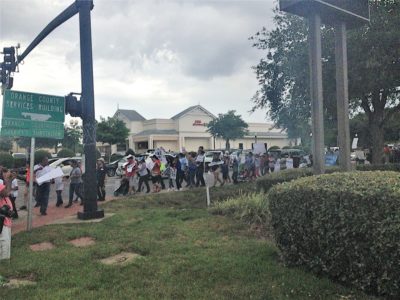 Sadly, no one from City Hall came out to greet us or speak to us when we arrived. We look forward to continuing to support the Farmworker Association as they seek protection for immigrants in Apopka. Farmworkers are the backbone of Apopka's economy and deserve respect and safety in their workplaces and communities.
This march took place as part of International Workers' Day, which was represented in the U.S. as a national day for immigrant rights with marches taking place in Lakeland, Tampa, Homestead, and Immokalee, as well as other cities throughout the state and country.