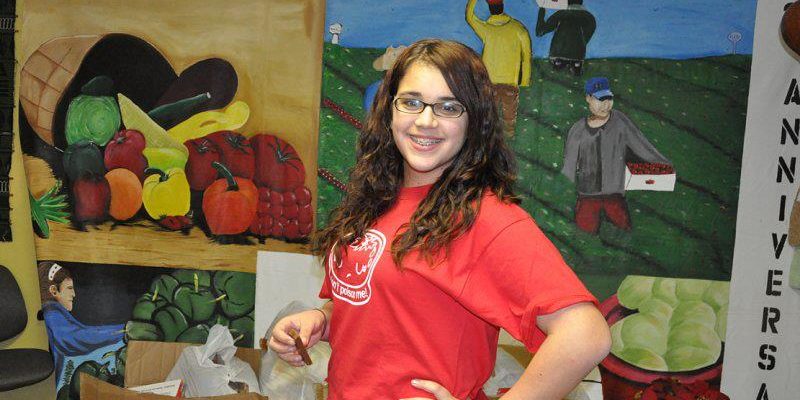 All Spring Orlando YAYA has been working with passionate and motivated seventh-grader Delanie McGuire to establish an organization chapter at her school. The first YAYA Jr. meeting was held after at Glenridge Middle School on Wednesday, April 11th. Over 100 middle schoolers attended a presentation put on by four YAYA members, introducing the students to some of the tough realities faced by farm workers everyday due to challenging working conditions, low wages, and pesticide exposure. We at Orlando YAYA implement some of our core values by reaching out to other young people and encouraging young leaders like Delanie to become active in the farm worker movement, as we all have the power, energy, and creativity to make change in our communities and in the world.
The second and final YAYA Jr. meeting of the 2011-2012 school year was held on Wednesday, April 25 at Glenridge Middle School. Over 100 middle schoolers came back for the second meeting, where the seven YAYA members each led presentations in smaller groups explaining how pesticides affect farm workers and their families. Students played a game where fake tomatoes are covered in baby powder to represent toxic pesticides, and then passed around the group, with each person representing a participant in the chain of supply of produce. This activity shows how pesticide exposure affects everyone, from the farm worker to the consumer.
It's exciting and challenging to lead interactive learning activities, and rewarding to see the growing passions of other young people as the become involved in the farm worker movement.
Emily Helm
Orlando YAYA