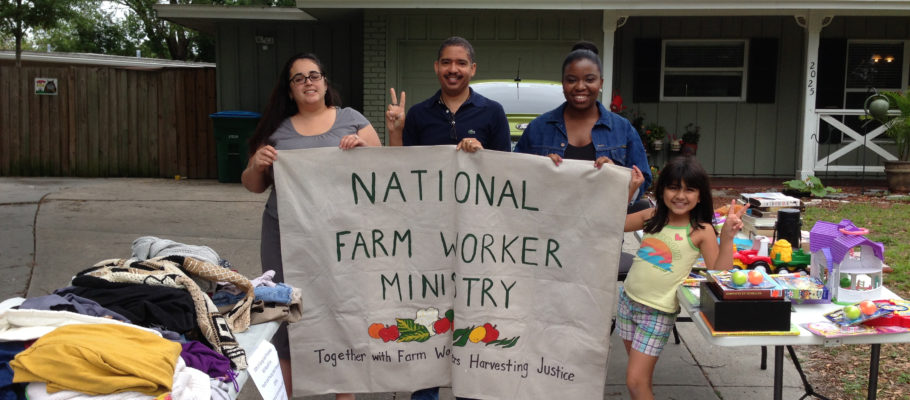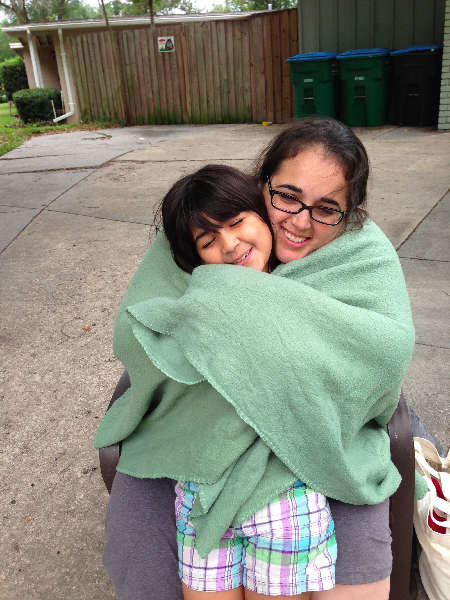 On Saturday, April 20th, YAYA held a yard sale outside the home of YAYA member Melissa McGuire Maniau. Five YAYA members woke up early in the morning to set up for the yard sale, which began at 8 in the morning and ended just after 12 in the afternoon. We painted signs and posted them around the neighborhood to attract customers.
Traffic was heaviest early in the morning from 8-10am, when the yard sale frequenters were out. Because YAYA is a non-profit organization, we were selling things on a donation-basis, allowing customers to set their own prices. This method worked well, as many people gave more money because the funds were going to a good cause. We talked to customers about YAYA and the farm worker movement, explaining who we are and the type of work we do in the Orlando community. We gave out informational pamphlets to many people who were interested in our work.
All of the goods we were selling had been donated by wonderful YAYA supporters. We sold clothes, books, household wares, three lawnmowers, brand new children's toys and board games, and various other items. The goal of the yard sale was to raise funds for YAYA, allowing us to continue our work in support of farm worker organizations and communities. It is very important for YAYA to hold small fundraising events like this yard sale so that we can sustain our organization and stand in solidarity with farm workers. We raised around $150, which may sound like only a little but will go a long way in the fight for farm worker justice. Funds such as these allow us to travel around the state and join the farm worker organizations and communities with whom our relationships are so important.
We appreciate all who donated goods and time for this yard sale. We couldn't continue to do our work without each and every one of you.
Emily Helm
Orlando YAYA