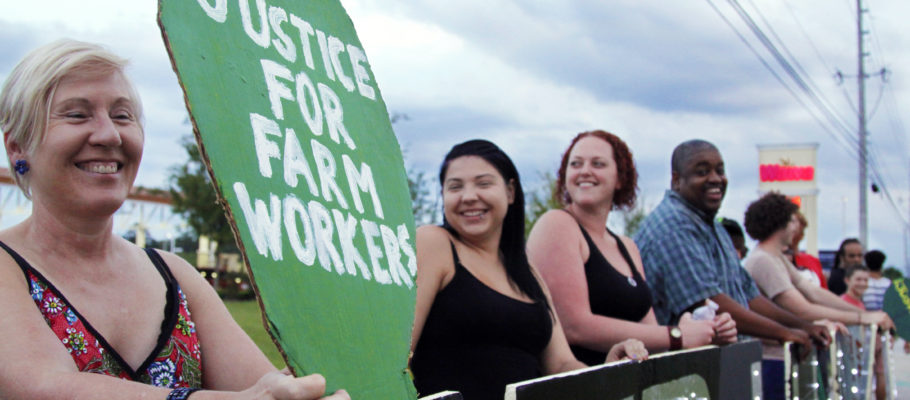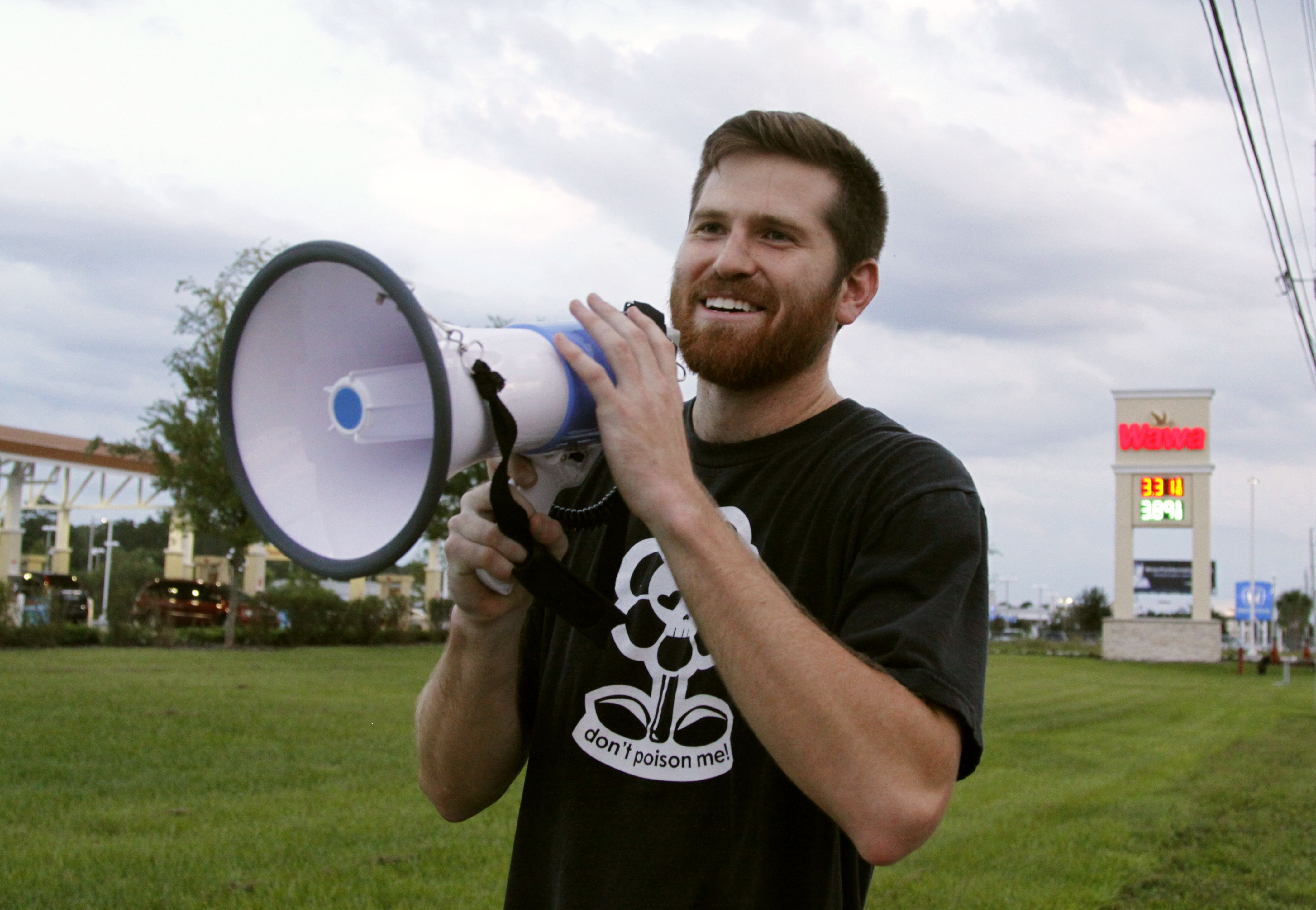 On Saturday, September 14, about 25 members of the Central Florida community attended a rally organized by YAYA as a part of the Farm Labor Organizing Committee (FLOC) campaign to put pressure on WaWa Inc.
The campaign is largely focused around convincing WaWa to encourage accountability from its tobacco supplier, RJ Reynolds. While RJ Reynolds takes in a net profit of over $1 billion per year, farm workers live with poverty perpetuated by farm-labor practices that pay workers by the amount of product they pick rather than the amount of hours they work – thereby guaranteeing no stable or reliable income. FLOC's campaign, though, goes beyond addressing economic injustice and seeks to target a number of issues commonplace in farm worker settings, such as eliminating unhealthy exposure to harmful pesticides, ending sexual harassment in the fields, and securing a contract solidifying collective bargaining rights for farm workers.
YAYA's role in the campaign has been to put pressure on local WaWa stores in the Central Florida area to urge them not to accept RJ Reynolds's horrible farm-labor policies.
On the evening of the rally, a small delegation of YAYA and community members delivered a letter to the store's manager outlining the demands of the campaign and telling WaWa to request that RJ Reynolds meet with farm-labor organizers and address the problems affecting farm workers. WaWa reluctantly accepted the letter and now knows that members of the community will be visiting their stores in protest every month until farm workers receive fair treatment. While delivering the letter, those who were not a part of the delegation stood outside the store and held signs from the Orlando Light Brigade reading "JUSTICIA" to bring awareness to RJ Reynolds's unjust treatment of farm workers while people driving by frequently honked their horns in support.
Given the terrible conditions to which farm workers are commonly subjected, pressuring companies that condone poor farm worker treatment and raising awareness of the problems faced by farm workers are entirely necessary. Changing the labor practices of RJ Reynolds, one of the largest tobacco companies in the United States, would positively impact the lives of numerous farm workers who are forced to live in poverty and return to workplaces where they are not treated with respect every day.
Seeing community members, students, and organizers united against these types of practices and their enthusiasm to change the obviously repugnant nature of RJ Reynolds's farm-labor policies was an extremely profitable experience. With the support and solidarity of such a community, farm worker justice is bound to be achieved.
Jared Muha
Pictures courtesy of Vanessa DeVilbiss