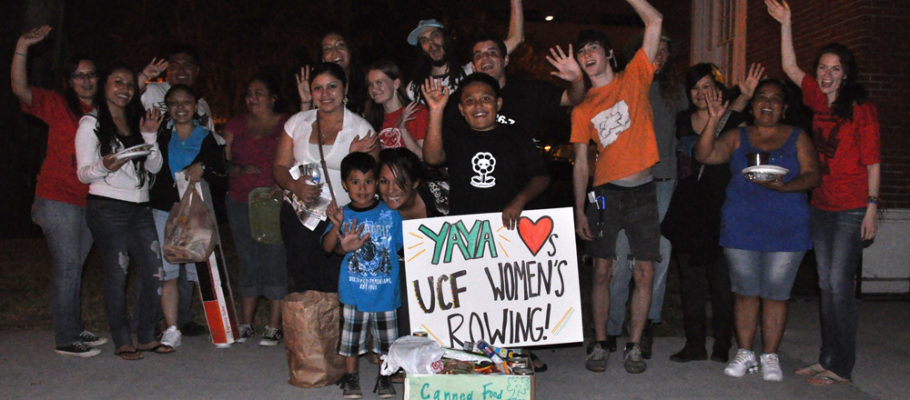 by Bert Perry, NFWM Florida
Over a decade ago the Coalition of Immokalee Workers called upon the Florida office of the National Farm Worker Ministry to accompany them to a meeting with the Governor's office in Tallahassee. We have journeyed with the CIW since that time. NFWM was a founder in Religious Leaders Concerned which is now Interfaith Action. This journey has taken our staff and supporters on a bus tour from Florida to Irvine, CA to the Taco Bell headquarters. We have been with the CIW in trips to Burger King Headquarters in Miami, to McDonald's in Chicago, and to other offices of these companies. We worked on the logistics for a walk from Ft. Myers to Orlando, and other walks and marches within the state. Our Youth and Young Adult Network has been extremely active in their support, organizing actions, meetings and convocations on the issue.
The most recent campaign for fair wages and workplace protections is asking Publix Supermarkets in Florida to pay the extra penny, as many other fast food restaurants, supermarkets, and even growers have agreed to do. In July, the United Church of Christ General Synod met in Tampa and NFWM helped organize and accompanied workers on a short march from the Convention Center to a nearby Publix. Over 400 people participated, chanting and carrying signs in support of the tomato workers in Publix supply chain.
Conference Minister Kent Siladi, Rev. Jim Boler (also a founder of RLC), Bert Perry and worker representatives met with the store manager. His basic response was "no comment." He did acknowledge that he was aware of the issue.
NFWM will continue to support the CIW in the Publix Campaign and at other stores throughout the nation. The agreements signed to this point have affected thousands of workers here and as they travel north.
Thank you to all who travel with us on this path to justice!