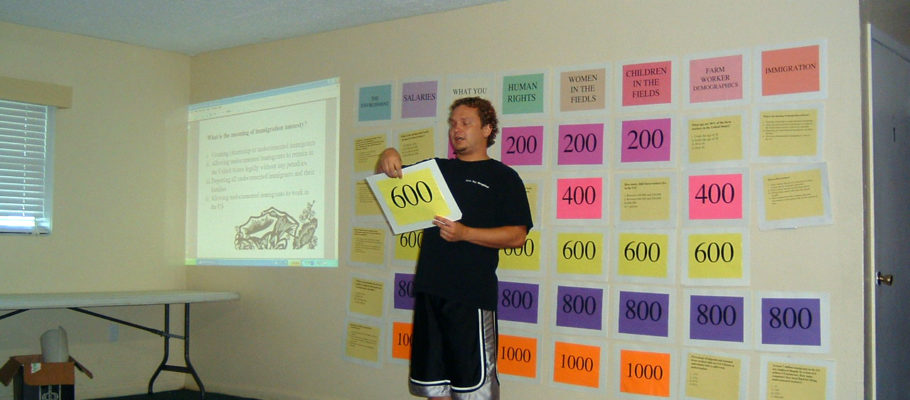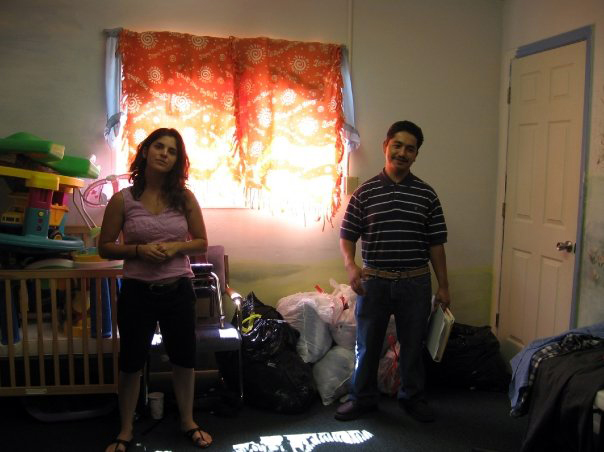 Youth and staff members of the United Church of Christ, along with NFWM staff members, traveled to Immokalee, Florida for a mission trip focused on disaster response and social justice.
The group spent the first days fixing homes that were damaged by the 2005 hurricanes and that still needed to be repaired.
On Friday night there was a fiesta where everyone had the chance to meet local organizers and farm workers who reside in Immokalee. On Saturday morning the group played "Farm Worker Jeopardy". Then, a group of teenagers performed a play about what they thought an immigration raid was like. Afterwards, a local farm worker who had been arrested in a raid shared her experience with the group.
After a short discussion about the issue of pesticides, focused on Lake Apopka, members of the Farmworker Association of Florida (FWAF) and NFWM staff organized different interactive stations in order to share with the group what life in Immokalee is like for a farm worker. There was a station focused on the diversity of the crops and the population of Immokalee. Two of the stations focused on pesticides. There was also a station focused on housing issues and the group participated in the "Orange Challenge" which focused on low farm worker wages.
Farm workers shared their story through short movies made by FWAF organizers and by talking to the group and answering questions.
Then, the group headed to the CIW Office where they learned about the struggle of the tomato pickers for better wages and for the end of modern day slavery. CIW members took them to a short tour of Immokalee.
Pictures courtesy of Twila Rhodes and William Koch