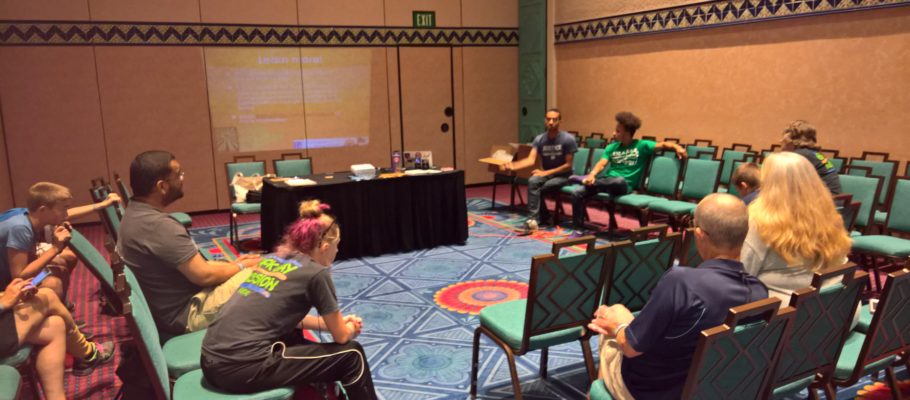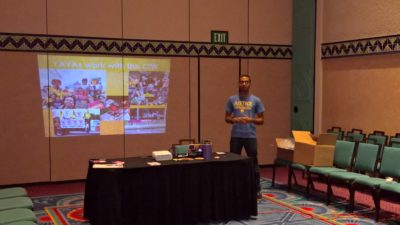 The United Church of Christ National Youth Event (NYE) took place at Disney Coronado Springs July 26-30th. The UCC NYE is a quadrennial event for young people centering on "faith, leadership, service and social justice … It is celebrated as the largest denominational gathering for the United Church of Christ" (UCC NYE website). Believe was the theme of this NYE calling young people to take action on social issues within and outside of the church. Workshops hosted throughout the week centered on gender identity issues, HIV/AIDS, refuges, and farm workers.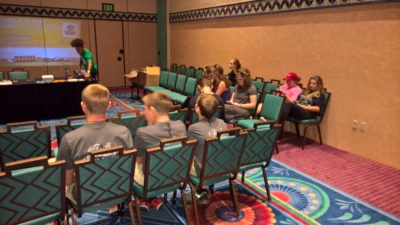 During NYE, I co-facilitated four workshops with one of NFWM's farm worker partners, Coalition of Immokalee Workers (CIW). The title of our workshop was "Urbanities in Solidarity with Farm Workers" and focusing on our collaboration and work with CIW and the Fair Food Campaign, especially since the recent endorsement of the Wendy's Boycott by the UCC. The workshop overlaid the multitude of issues farm workers face in and out of the fields. From low wages to modern day slavery, these are the issues the CIW's Fair Food Program is addressing. The Fair Food Program – mostly in the FL tomato industry with some expansion into strawberries and peppers – tackles farm worker poverty by pressuring corporations to sign an agreement where they buy exclusively from farms that ensure farm worker protections such as, freedom from sexual harassment, a time clock, and a penny more per pound for tomatoes.
The first day of workshop had low attendance yet allowed for more intimate interaction with participants. One young man spoke to the struggles his small family farm is feeling in Idaho and more specifically, the pressure felt by large farms moving into the area. He mentioned how his dream of becoming a farmer is no longer because of the financial stability of the trade. Even though he works primarily in the meat industry of the agriculture sector, we see the same experiences in small family farms all across the industry. In the agricultural sector, this draws importance to how large, multinational corporations are pushing small family-owned businesses out for exploitative labor.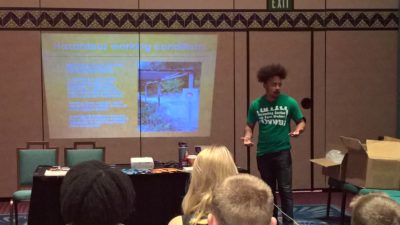 The second day of workshops was also very successful. Lots of young people asked about the CIW's model of tackling the issues in farm working communities and expansion outside of FL. Participants also kept asking how they can be more involved in as urban dwellers, which gave the chance to talk about some of NFWM's other farm worker partners across the country. Overall, the experience at UCC's NYE was surely positive for everyone! Thanks again to NFWM Board Member, Edie Rasell, for encouraging YAYA-NFWM to host a workshop! A special thanks to Brian from the CIW and Rev. Bentley for speaking to the importance of faith in social activism during the workshop.
Nico Gumbs
YAYA-NFWM Coordinator