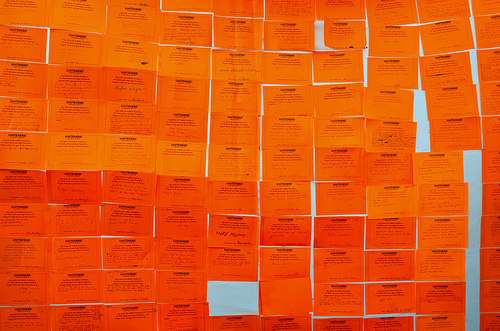 On June 13 about five YAYA members came together to support the Unite Here! Rally at the Doubletree Hilton Hotel in Orlando right off of I-4. Unite Here organized this rally as to promote awareness and to support hospitality workers and demand better working conditions for them.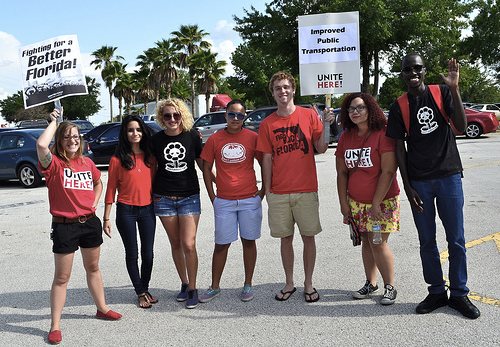 Similar rallies have been held in the city of Miami by Unite Here!, so providing solidarity for this organization is key. This is especially relevant to YAYA and the farm worker movement considering that Unite Here is asking for a change that would affect labor in Florida. It was an interesting experience with a massive turnout of supporters and we were able to meet people from different sectors of the labor industry who all shared a hope for a better Florida.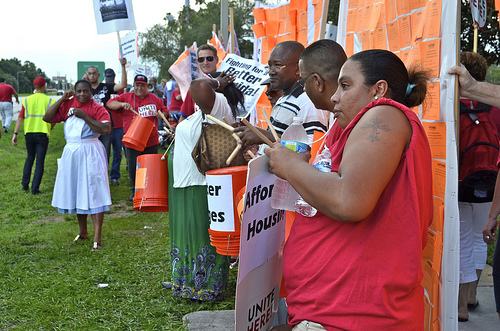 On each giant canvas people would write on smaller note-cards what they believed would improve the state of Florida, opinions which ranged from better education to better wages. Other organizations which also mobilized members were Jobs with Justice, SLAP, Organize Now, and individuals from the service industry. The commitment everyone demonstrated towards this cause was very inspiring and I hope to be able to see the same type of spirit carried over into other events.
Nataly Azcurra
Orlando YAYA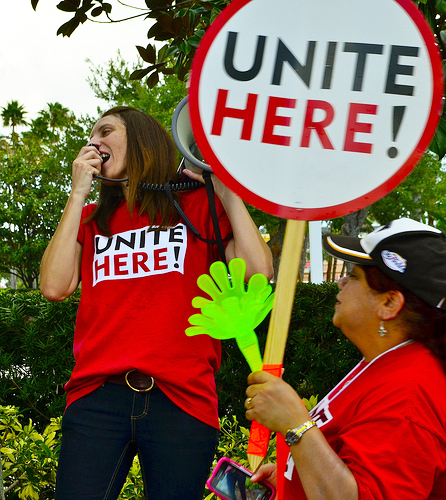 Pictures courtesy of David Fernandez