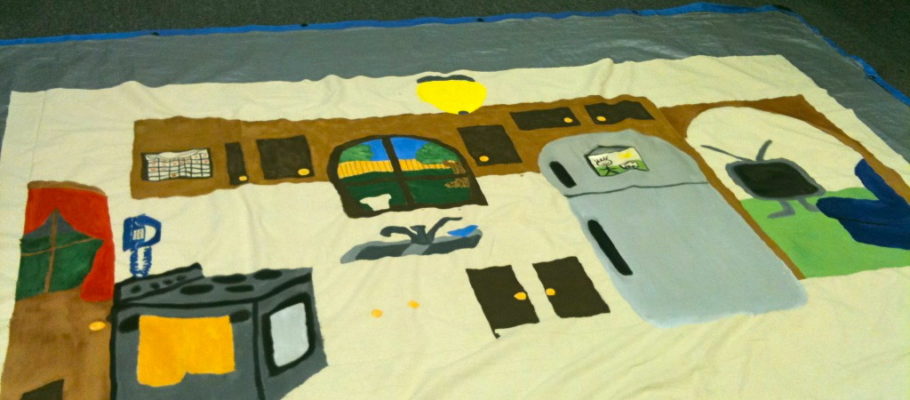 On Sunday, October 16th and Sunday, October 23rd students from the University of Central Florida (Women's Studies Dept.) partnered with their local NFWM-YAYA chapter to work with the Alianza de Mujeres Activas (AMA) in Seville, Florida.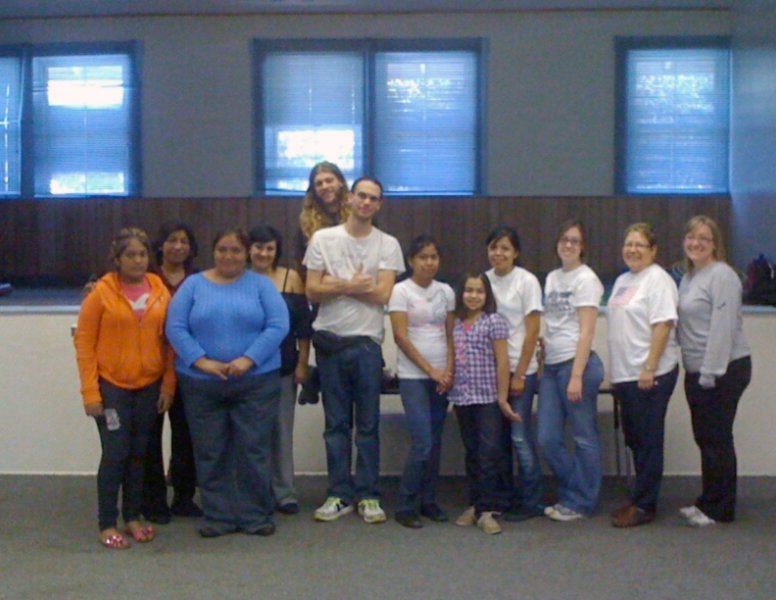 About a dozen attendees worked on constructing and creating backdrop scenes and props for a play that members of AMA will perform to local farm worker women and families. Through acting, AMA hopes to bring awareness about the hazards of pesticides and pesticide drift when working with and near these dangerous chemicals. Information will also be relayed about how to contact poison control.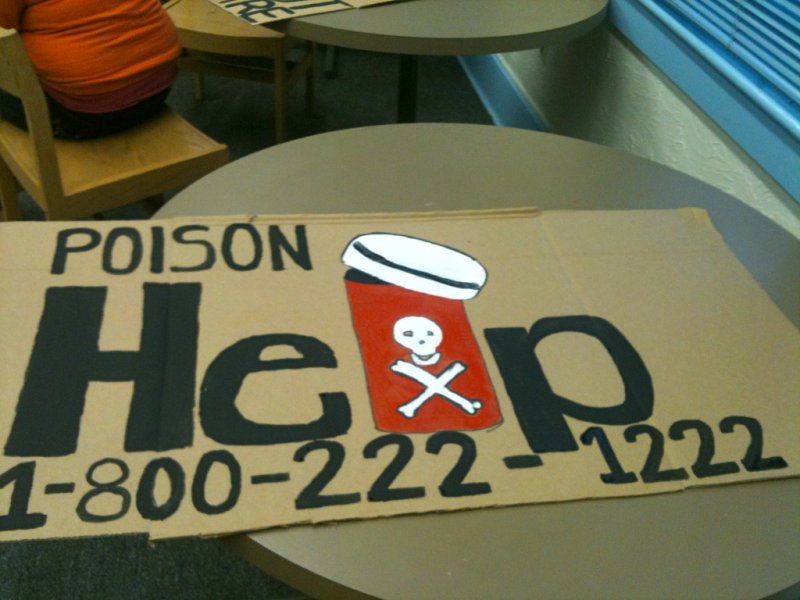 Each day the group met, everyone took to painting the sets or props. Two scenes were created – one, a kitchen setting for conversations to take place between actors, the second scene depicted an image of the crop fields.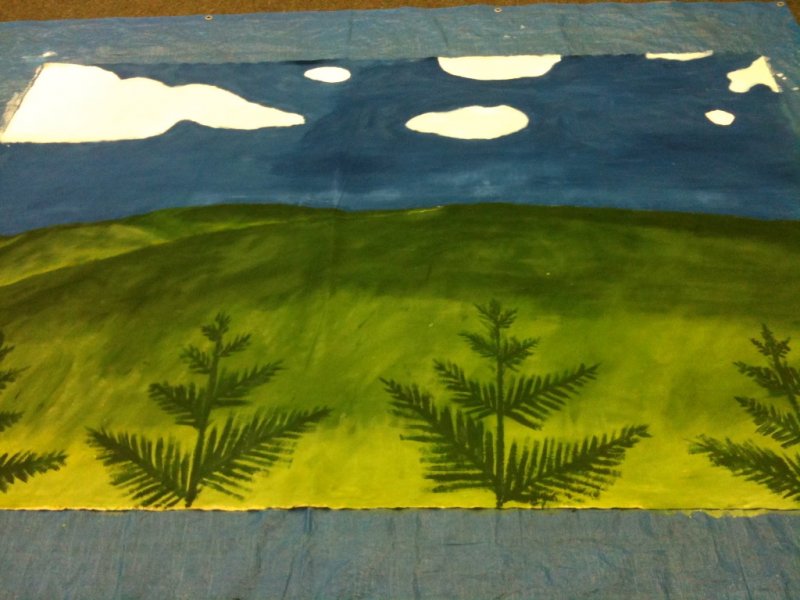 Props included such items as a "keep out" sign, the poison control/hazard hotline information, and a checklist of how to stay healthy on the job.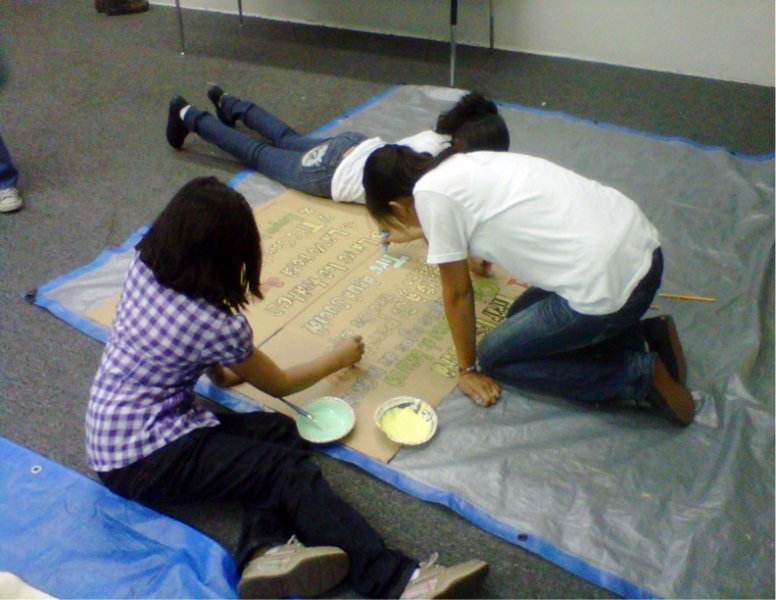 It is important for those working with poisonous chemicals to understand what threats the chemicals pose on their health. Farm workers in particular often have no choice but to work under such conditions with high exposure to pesticides and other severe chemicals. AMA's goal is to educate the farm workers of health risks they may face and what to do about them. This is especially important to farm worker women who need to know how pesticides can affect their ability to have healthy children.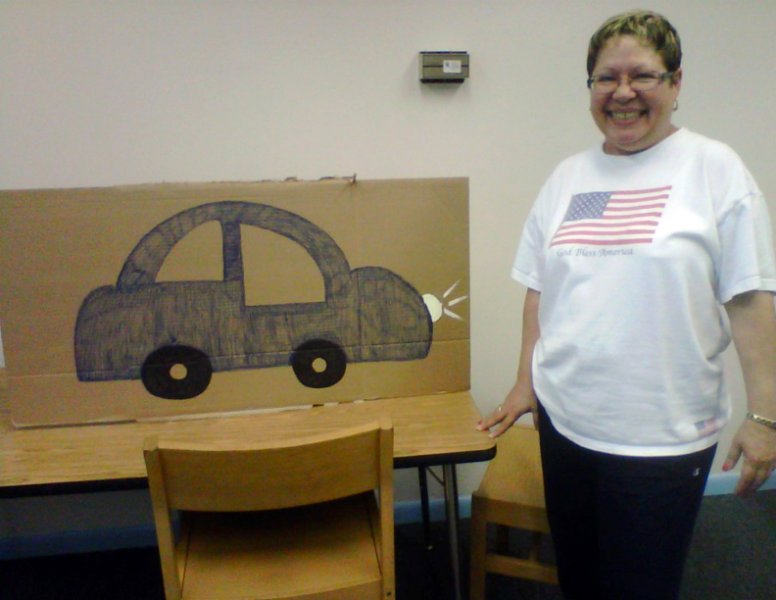 Having three groups work together on one common project is good for the community. The farm worker movement is strengthened when individuals from different areas are able to unite and share their own stories and experiences with each other and therefore spread awareness throughout the community.
Lindsey Hegamyer
UCF Student