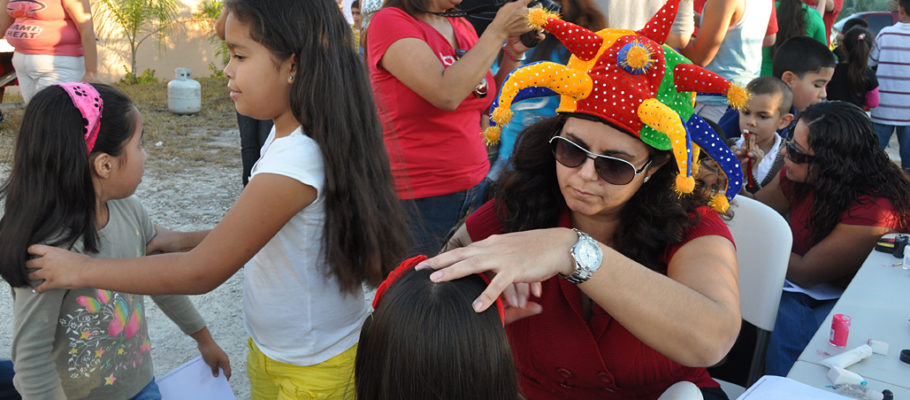 Bringing in the New Year right, 12 YAYA members and volunteers attended the Three Kings celebration at the Homestead Farm Worker Association of Florida office on January 7.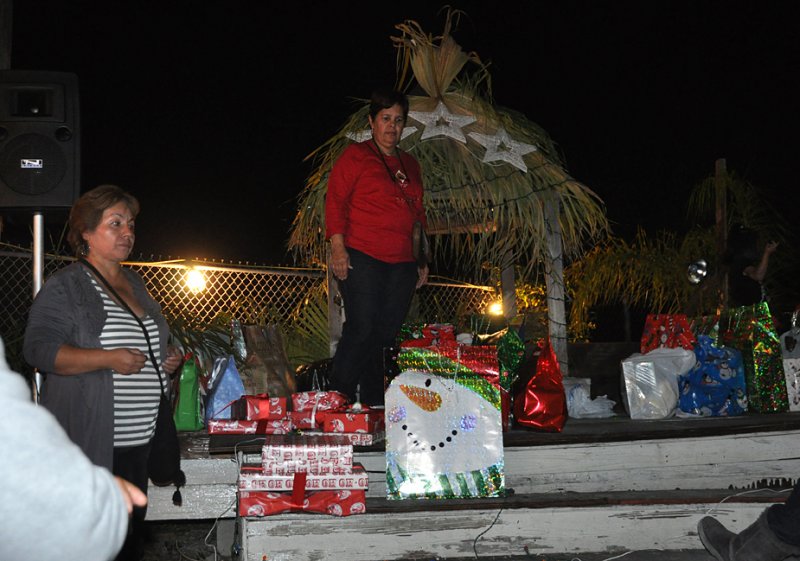 The celebration was mainly focused on the children of farm workers to ensure that they were able to receive presents this holiday. Thanks to all the donations we received, YAYA was able to bring some toys and clothes for the children. We were able to stuff piñatas with candy for the children (and the adults too!). Some YAYA members helped out during the event by serving food, while the rest of us frolicked with the kids.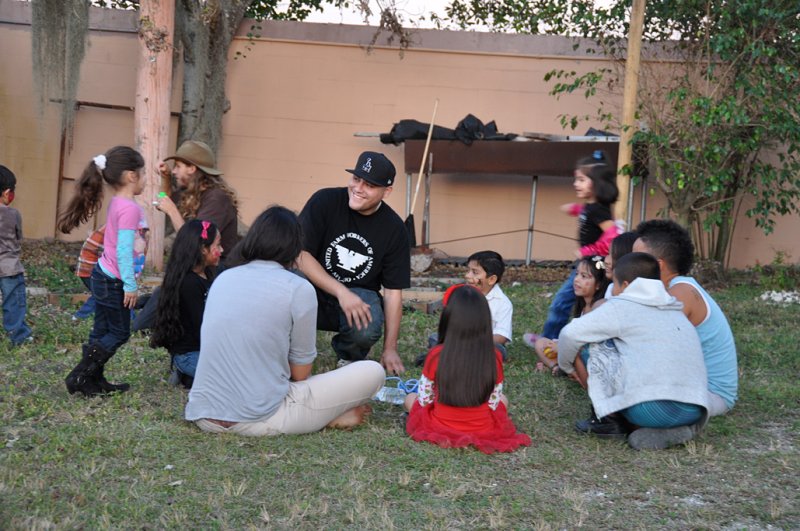 When we arrived at the office, many families were gathered for the celebration. The event kicked off with a puppet show about children facing fears and how to overcome them in case they ever should arise. After the puppet show, there was a break in which children played games such as, duck, duck, goose and limbo, while others got their faces painted.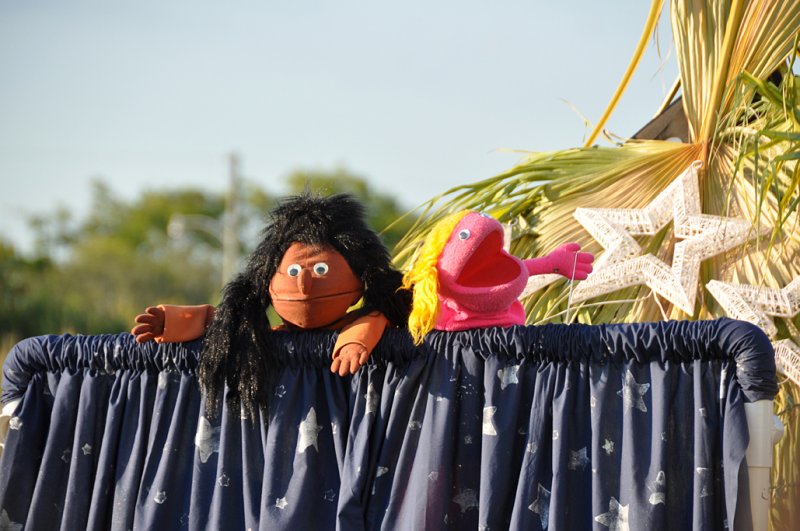 Also within this time, everyone enjoyed some delicious food!! Yuummm! As soon as everyone ate, it was time to distribute the presents. Of course once it was announced, all the children went running towards the stage eager, yet patiently waiting, to receive their gifts. The Farm Worker Association of Florida was able to provide every child there with presents while still having some donations left over. Toward the closing of the night, the remaining families and children gathered around to break open the piñatas. It was a very pleasurable evening full of lots of laughter and good times!!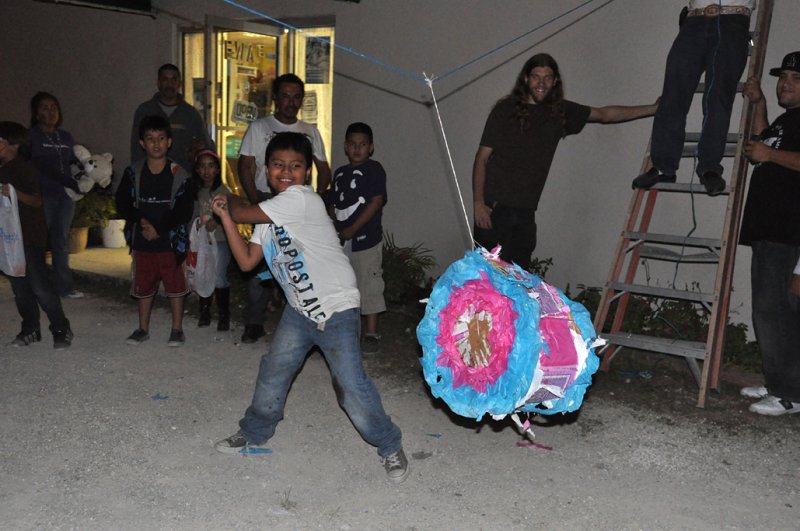 Although this was a celebratory time for farm worker families (and us!), I believe it is noteworthy to mention that many children from farm worker families are not able to experience the joy of gift-receiving/giving during the holidays due to the low wages, unjust labor laws, and lack of resources that their parents face. We must continue to fight for farm worker rights and for a change in the agricultural industry. Farm workers deserve better wages and working conditions so that they can provide a better future for their families.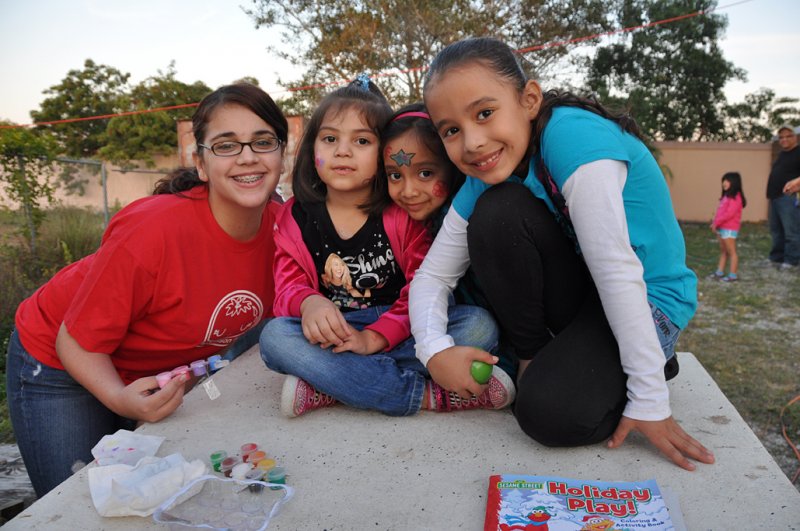 This event was significant because we were able to interact with the members of the farm worker community of Homestead, creating a relationship between our communities. We would like to thank the Farm Worker Association of Florida for allowing us to join their event. To see the smiles on the families' faces throughout the celebration was, in and of itself, priceless!!
Nico Gumbs
Orlando YAYA
(Photos courtesy of Katie Gillett)