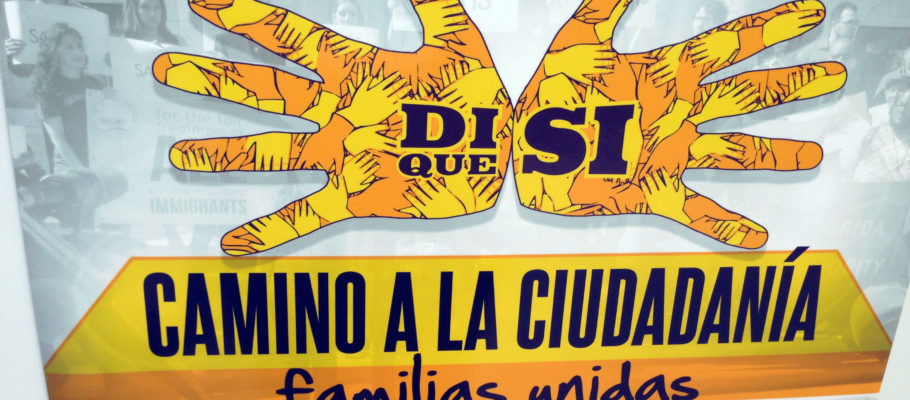 The Asociación Boriqueña de la Florida Central (Puerto Rican Association of Central Florida) hosted United States House Representatives Alan Grayson and Luis Gutierrez (a long time immigrant rights supporter) on Friday March 1, 2013 at 11:30 am, for the "Time is Now for Immigration Reform Panel and Press Conference."
After the conference, the politicians, the panel, and others in the audience left for Haines City to have lunch and to talk with farm workers. This event brought media such as Univision, Telemundo, and local Fox Channel 13. There were between 200 to 250 audience members.
The NFWM/YAYA members in attendance were Nico Gumbs, Emily Helm, Melissa Maniau, Ana Maria de la Rosa, and Miguel Rodriguez. Melissa was also a panelist and eloquently spoke of her own family's dealings with immigration authorities, because her husband is an undocumented immigrant.
​It would take many pages to describe how effective and touching the panelists and keynote speakers were. However, in a brief summary, the panel highlighted the plight and tenuous situation of undocumented immigrants in the United States. It also emphasized that not all immigrants are Mexican; they are also Colombian, Haitian, East Caribbean, etc. They come from all around the world and they are not exploiting, but contributing to this country's talents and economy.
​Representative Alan Grayson unequivocally called Arizona's anti-immigrant law "racist" several times. He is determined to make a national immigration reform law so the Arizona law could never exist anywhere in this country. Representative Gutierrez was equally adamant, and added that a new immigration reform law must also include the ability to bring immediate family members into this country and to keep the family unit together.
​In the end, that is what the struggle is all about. For too long, families have been afraid of loved ones being deported back to their impoverished or politically unstable countries of origin. Many times the breadwinners are taken, leaving families behind, struggling and split apart. Children are taken from their remaining parent if they cannot provide for them. Sometimes, children and single parents manage to stay together while the other parent remains deported. But the separation is torment. Many times, the family is kept apart not for weeks or months, but for years – if they are fortunate enough to ever reunite.
​That is why YAYA is involved in the struggle for fair and comprehensive immigration reform. Most farm workers are undocumented and nearly all of them, whether documented or not, are abused and exploited through unfair labor practices and subservient wages. Immigration, like workers' rights, is a human rights issue. YAYA understands that, as Elie Wiesel (Jewish holocaust survivor and Nobel Peace laureate) stated, "Indifference to human suffering is not an option."
​We are dealing with people's lives, family unity, and human dignity. In every election cycle, and even recently, politicians use immigration reform as a political pinball. It seems like it's a game to them. One day they may appeal for legalization without citizenship. The next day it's back to citizenship, but let's make it difficult. Yet other politicians believe that allowing anyone to stay amounts to amnesty. There is no law that binds desperation born out of human suffering.
Thankfully, the undocumented have politicians like Grayson and Gutierrez on their side. Together, with organizations like YAYA and with people from all walks of life, we are all standing up for justice and human rights. Hasta la victoria! Until victory!
Miguel Rodriguez
Orlando YAYA