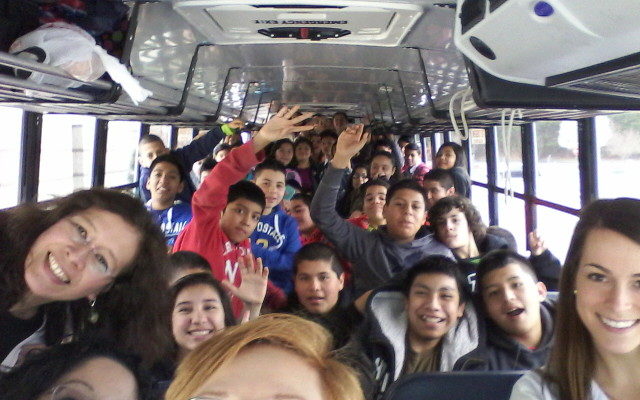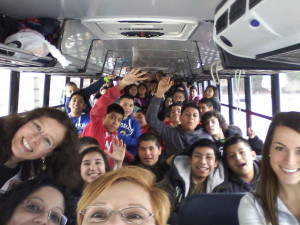 National Farm Worker Ministry is very proud to annouce a class of English Language Learners from North Asheboro Middle School as winners of the Pack the Theater Selfie Challenge! These forty eight students and their four teachers took a field trip an hour and a half away to see Cesar Chavez in Winston-Salem, NC. They have been studying farm worker issues in class and have even written letters to the North Carolina Commissioner of Labor to fight for better working conditions in the fields. NFWM is happy to welcome a new generation of farm worker advocates to the cause!
The students from North Asheboro Middle School did not have a landslide win, however. NFWM received "selfies" from across the nation as people flooded the theaters opening weekend. This was not merely a challenge to see a movie, it was a chance to educate people on the importance of farm worker rights. It was inspiring to see so many people step up to the opportunity and shed light on the struggles of the people who harvest our food.
See some of our other entries below and thank you to everyone who participated!