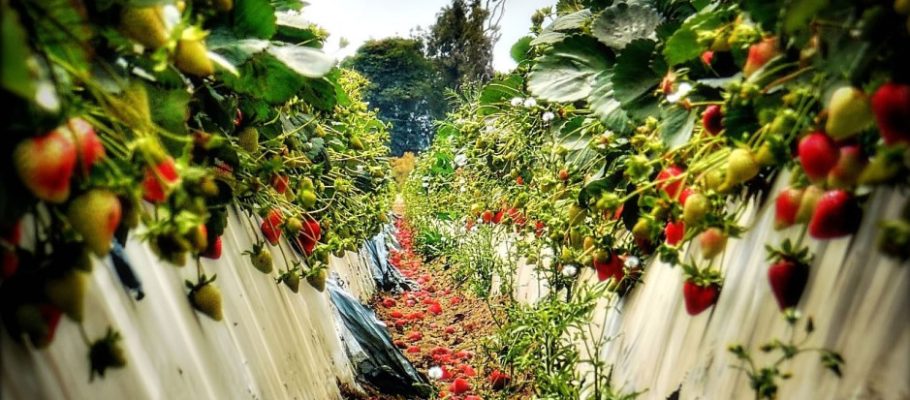 On Saturday March 24th, Tampa Bay YAYA member Jimmy Dunson and Florida YAYA organizer Antonio Franco joined the Pinellas Support Committee of the National Farm Worker Ministry (PSC-NFWM) in their annual Alternative Strawberry Festival in Clearwater, FL. The event addressed the issues farm workers faced in the fields, and gave the platform to encourage the audience to support the work of the PSC-NFWM. The event was catered by the wonderful women of the PSC-NFWM who provided strawberry cakes and supper for everyone who attended. The event gave the opportunity for Jimmy Dunson and I to go around and meet the wonderful people who donated not only funds but also their time to helping farm workers in the area.
Maria McCourt who facilitated the event talked about the work the PSC-NFWM has done, and also talked about the future projects they will be working on in the future. Maria spoke about the Christmas project and the food donation drives. Bert Perry gave an update on the local and national farm worker led campaigns. The event also provided a platform for YAYA to do a presentation on what YAYA strands for, what we do, and what we have done. YAYA member Jimmy Dunson also highlighted the importance of working in solidarity with farm workers and being able to sustain and build relationships with farm worker communities. Keynote Speaker, Reverend Joseph Diaz from the Holy Trinity Episcopal Church, spoke about the importance of fighting for social justice and what it means for members of the congregation to take a stand against exploitation of not just farm workers but of anyone. Maria McCourt completed the event by thanking everyone for their support and encouraged everyone to continue to fight for farm worker rights and to continue to support the farm worker movement.
Antonio Franco
Florida YAYA
This event was part of YAYA's Farm Worker Awareness Week events!