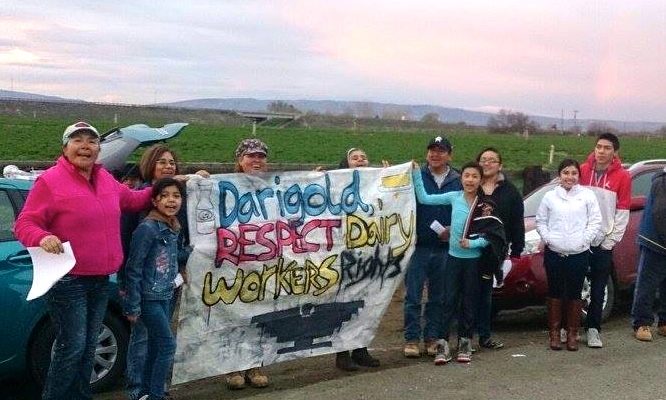 Do you live near one of these areas?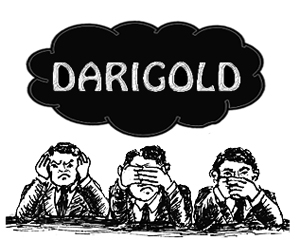 Chicago, IL
Minneapolis, MN
Cincinnati, OH
Northwest Arkansas
the San Francisco Bay area
If so, the UFW needs YOUR help.
The week of November 16 is the UFW's national tour to deliver petitions in support of Darigold farm workers and they need folks to join them. Download the flyer.
Background
Seattle-based Darigold, a dairy marketing cooperative, has long ignored issues of worker safety, animal abuse, gender discrimination and wage theft at their member dairy farms. Then, in February this year, Randy Vasquez, a 27 year old dairy worker drowned in a manure pond at Riverview Ranch Dairy, a Washington member of the Darigold cooperative.
In September, Randy's widow, Nubia Guajardo and 100 UFW supporters tried to deliver petitions signed by 38,000 people to Darigold's headquarters. The petitions call on Darigold to prevent further deaths and injuries by meeting with Nubia and the United Farm Workers to discuss collaborative solutions to worker concerns. Darigold locked the doors of its building and refused to accept the petitions. So instead, the UFW will instead deliver the petitions to America's biggest corporations selling Darigold products and ask them to urge Darigold to act responsibly.
Can you help deliver petitions in one of these locations?
10 am on Mon. Nov. 16 2015 at McDonald's (600 N. Clark Street, Chicago, IL)
Noon on Tues. Nov. 17, 2015 at Target (1000 Nicolett Mall, Minneapolis, MN)
Noon on Wed. Nov. 18, 2015 at Kroger (1014 Vine Street, Cincinnati, OH)
Noon on Thurs. Nov. 19, 2015 at Walmart (702 SW 8th Street, Bentonville, AR)
Noon on Fri. Nov. 20, 2015 at Safeway/Albertsons (5918 Stoneridge Mall Rd Pleasanton, CA)
Please come out and stand with Nubia and the UFW so more dairy workers like Randy don't die or suffer injuries on the job. If you can be there or have questions, contact UFW's Indira Trejo at itrejo@ufw.org or 951.347.1317.