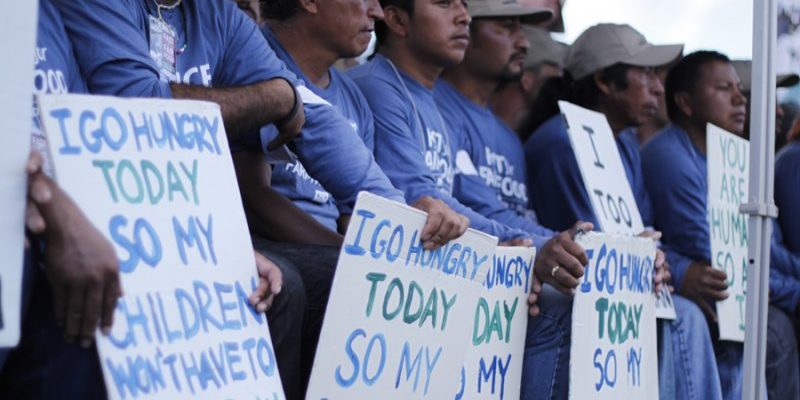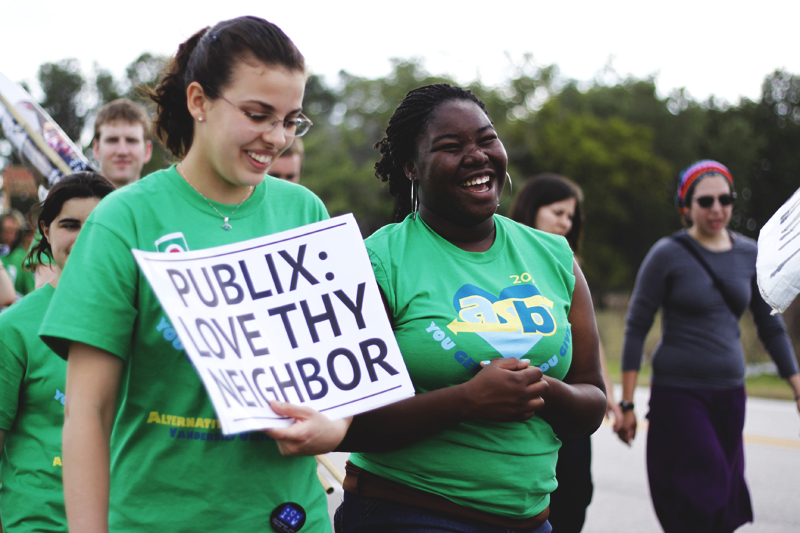 The Coalition of Immokalee Workers (CIW) invites you to join them for their Southeast tour to pressure Publix Supermarkets to join the Fair Food program.
What: CIW's Southeast Publix Truth Tour.
When and where: September 21 to October 5th, in Florida, North Carolina, Tennessee, Alabama, and Georgia. For the exact schedule click here.
Why (from the CIW website):
Since 2009, Publix has stubbornly refused to join the Fair Food Program and to do its part to help improve the lives of the farmworkers who pick its tomatoes. Besides being rooted in Florida, and purchasing a tremendous volume of tomatoes from the local industry, Publix is the 8th largest privately-owned corporation in the U.S., with supermarkets across Florida, Georgia, Alabama, South Carolina, and Tennessee. It is high time for Publix to come to the table with the Coalition of Immokalee Workers and join the Fair Food Program!
For more information contact the CIW.
Please send us a short report of your involvement in this action. Wear a YAYA shirt or hold an NFWM-YAYA sign, take a picture, and send it to us. We would love to post it on our website!