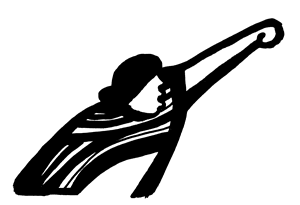 On Thursday September 27th, four YAYAs were invited to present in Mary Mann's graduate level policy class about farm worker's issues and policy. We also had the opportunity to share what YAYA does and touch upon some of the more recent events that YAYA has participated in. This was a great opportunity to interact with more University of Central Florida students and to try to recruit new YAYA members.
The presentation consisted of a timeline that traced the history of policies and laws enacted to protect farm worker rights from the 1600s to modern times, the organizing of Dolores Huerta and Cesar Chavez, and how to get involved in the farm worker movement.
As social work students, the class engaged in a conversation about how they would help prospective clients who are affected by certain policies and what channels would they have to go through to help their hypothetical client. Many students agreed that using resources such as YAYA and other farm worker advocacy groups would definitely aid in helping future clients with specific issues.
Thank you so much to Mary Mann for inviting us into her class so we can share what YAYA does!
Meghan Murphy
Orlando YAYA