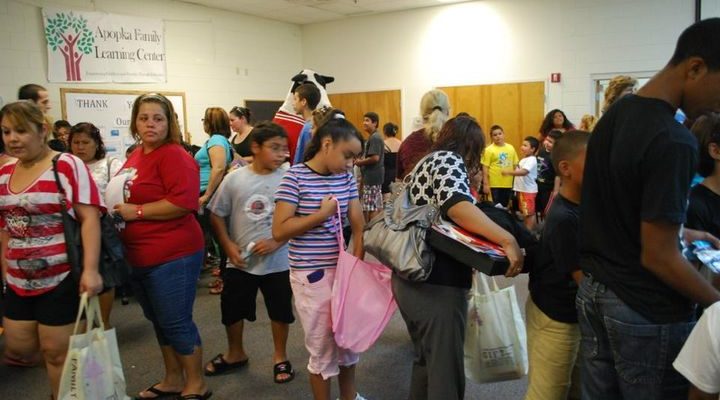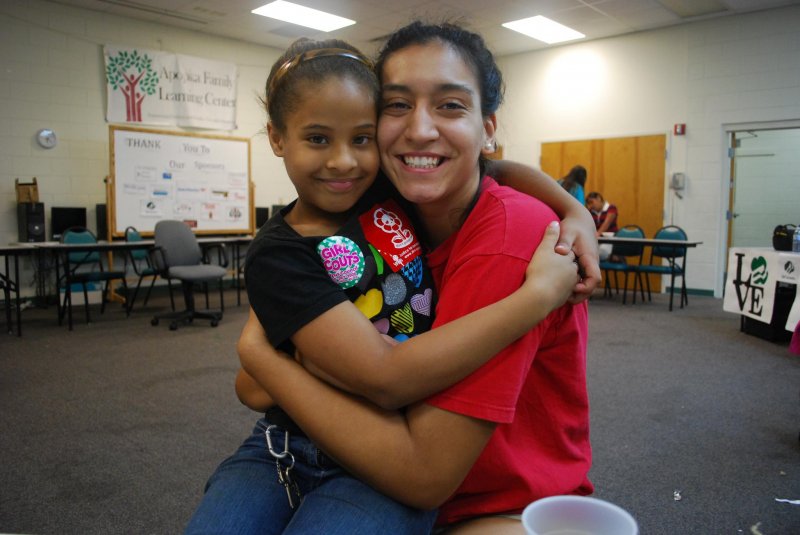 On Tuesday, August 16th, YAYA participated in a health and school supply fair at the Apopka Family Learning Center, whose aim is to "Empower Children and Families Through Education," by bringing school supply kits and clothes.
The fair was packed when we arrived, which meant that we had to work quickly to set up and not miss anybody; once we set up our table we were quickly passing out school supply kits and socializing with nearby kids. They were all in good spirits since there was food to eat, haircuts for donation, and plenty other organizations lending a helping hand to their community.
The reason attending this fair was important to YAYA to make contacts with other organizations that have similar ethos, as well as getting to know our surrounding communities better, so that we may be able to have a footprint from which to act upon in a time of need or action.
-Juan Barredo
Orlando YAYA
(Photos courtesy of Juan Barredo)