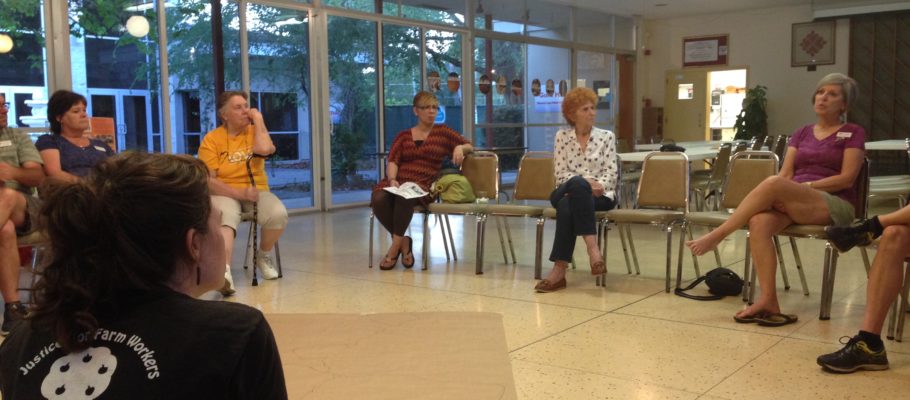 Thank you so much to the First Unitarian Church in Orlando and Rev. Kathy Schmitz for inviting YAYA to give a presentation on the Roots of Migration on Wednesday, April 26.
In this workshop, Becky Wilson with the Farm Worker Association of Florida led a discussion about current conditions for workers in agriculture. She explained the difference in laws that affect all farm workers, undocumented farm workers, and H2-A guest workers.
Then we explored as a group the historical causes for abuses in the current U.S. agricultural system, and the factors that cause workers from Mexico and other countries to migrate to the U.S. to supply farm labor.
We also did a matching exercise with the dates that groups of different nationalities or ethnicities were granted access to citizenship in the U.S. Did you know that originally the U.S. government only allowed white people to become citizens? Native Americans were not granted citizenship until 1924, and Chinese nationals for example could not apply for U.S. citizenship until 1943.
We had an a great conversation drawing on the depth of knowledge of the First UU group. This congregation continuously studies social issues and history in order to be able to engage in important work toward social change. Thank you again for sharing your evening with us!