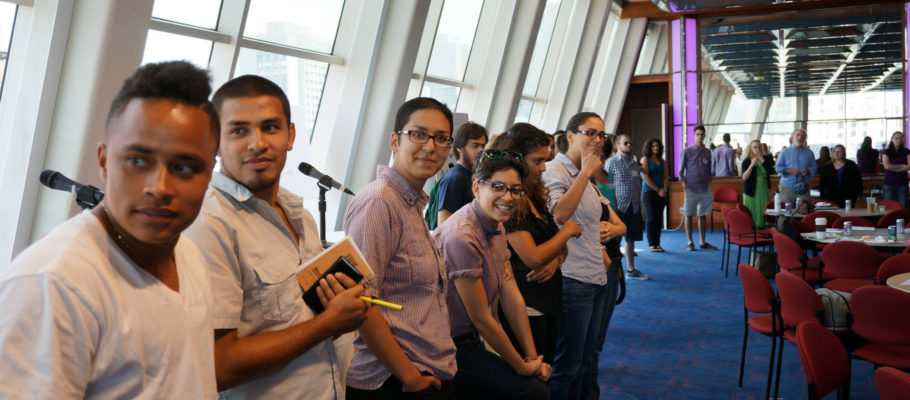 From July 19th through the 21st, Nico Gumbs, YAYA organizer, and I, traveled to New York to attend, "reRoute, Building Youth and Student Power for a New Economy".
The New Economics Institute organized reRoute as a convergence of students, organizers, and young people, seeking to learn about everything from cooperative business structures and participatory budgeting, to, social and environmental justice, and how these topics relate to each other. This convergence was a huge success overall, and I feel like it inspired a ton of projects, and developed the perspective and leadership of everyone involved.
The event started with an introduction and a panel of diverse speakers, including Ed Whitfield, from the Fund for Democratic Communities. We ended the night with The Aorta Collective facilitating a question framing workshop, to help focus what we were seeking from this experience.
Saturday was a marathon of a day full of panels and workshops, exercises and discussions. Nico and I attended many different panels. In many of these panels, Nico and I would try to tie in the issues of farm workers. A personal example was in the "Food Co-ops and Food Justice" panel, I was surprised that farm workers were not even mentioned in these alternative food distribution models. The distributers were cooperatively run, but still purchased their food from private growing operations, which profit off of migrant farm labor. I tried to bring this up during a Q and A section, but time ran out. I spoke to one of the speakers afterwards about my concerns; he acknowledged that there are people who don't get to participate in this "cooperative food justice" and that there was a lot of work to be done.
Sunday was a bit of a wrap up day, to soak in a little more new information, but mostly to reflect and to begin to articulate our thoughts and ideas that had formed through this experience. After the official event, Nico and I were invited to a meeting to discuss how our organizations could work together to help build the new economy movement. I think it is partly YAYA's role in this movement to always remind people of the entire supply chain, and the workers at the start of it, and how true justice cannot be built if that justice excludes entire groups of people.
I really enjoyed the experience of this convergence overall. I learned a lot about alternative business structures, and I am inspired to rewrite a business plan of mine as a co-op, as well as to potentially help build a community garden in Orlando. I am thankful for the opportunity to attend reRoute, and look forward to seeing the ideas generated in that space, manifest into real power-shifting actions.
Brian Luft
Orlando YAYA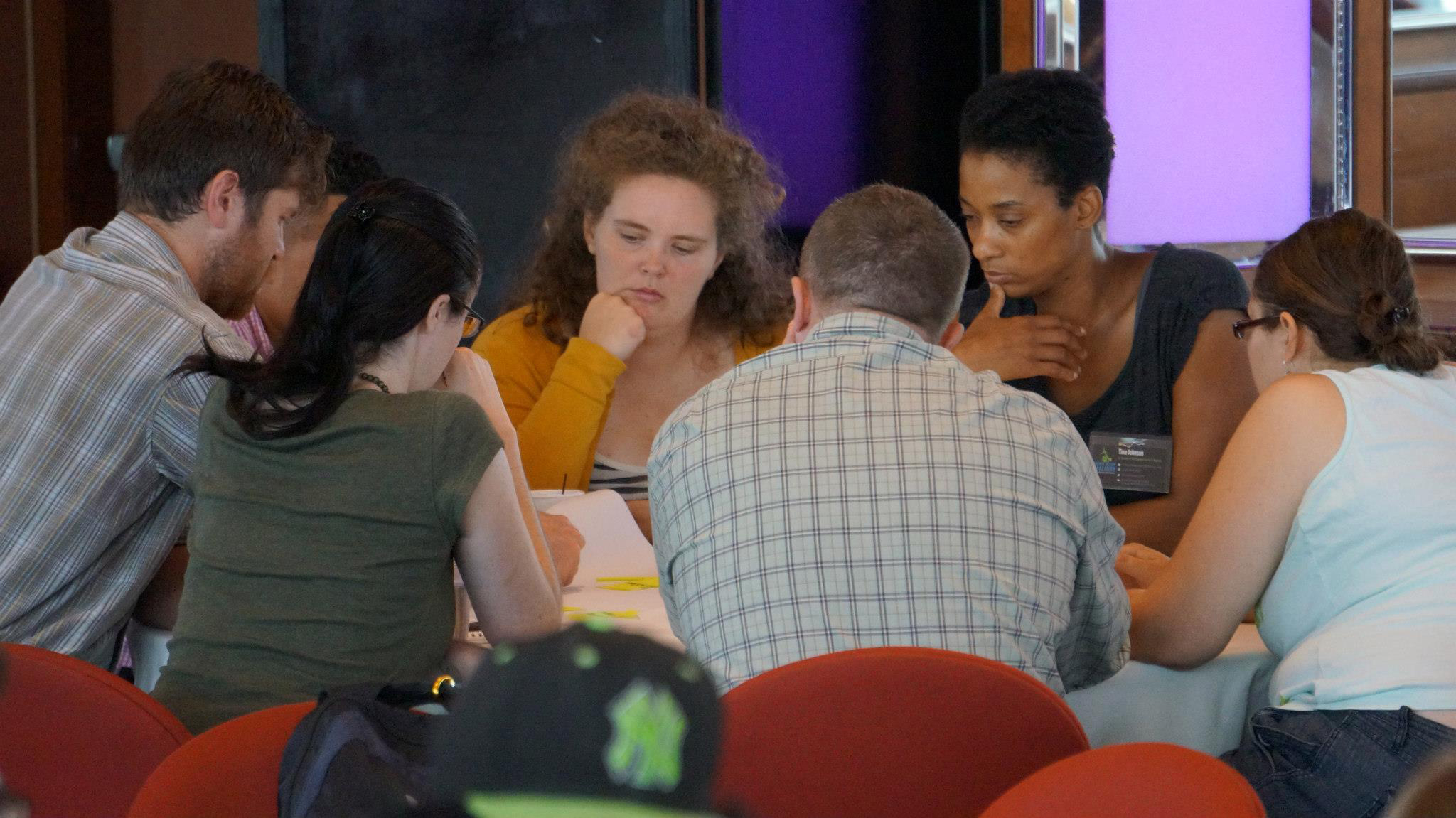 Photos courtesy of Nico Gumbs and the New Economics Institute